IA designs a sustainable workplace that incorporates legacy items from the fishing industry, and environmental graphics that reinforce the Bumble Bee brand.
Bumble Bee Seafoods recently moved in to its newly IA-designed headquarters in San Diego, California. The office is the former historic Showley Brother's Candy Factory, originally constructed in 1924. When the San Diego Padres renovated the East Village site to construct its home in Petco Park, the historic building was moved one block east from its present location in 2003, before it was occupied by Bumble Bee Seafoods.
Project Highlights
The three-story office building is adjacent to Petco Park's Park in the Park, the home of the San Diego Padres.
The former candy factory was renovated to preserve the original wood structure, and glass and brick finishes.
IA worked with the San Diego Historical Society to source black-and-white photography that chronicles local fishing history. These images are graphically applied throughout the space.

Photo by Stephen Whalen Photography / courtesy of Burger Construction.

Tuna cans are sandwiched between glass as dividers and environmental graphic treatments.
Former tuna production equipment was repurposed as custom furniture and lighting solutions.
Carpet in the work areas is made from reclaimed fishing nets.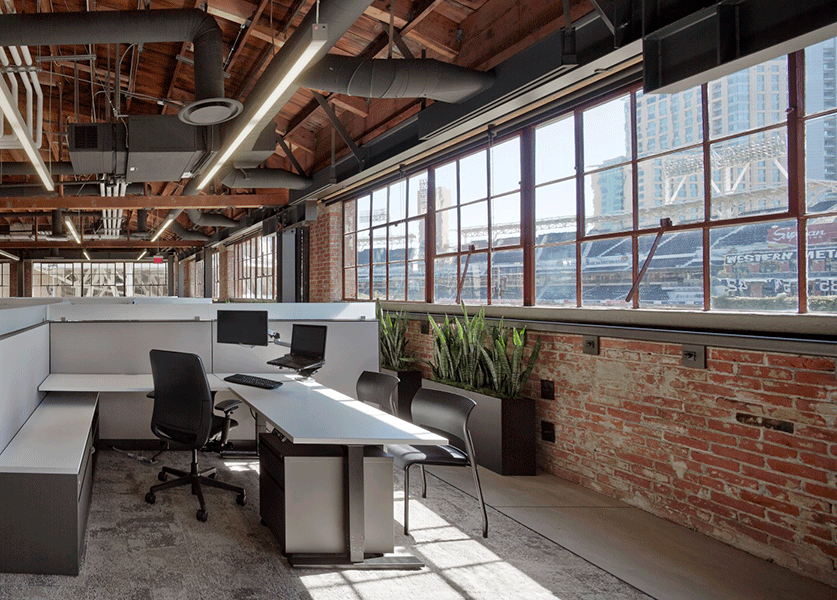 Bumble Bee committed to a culture shift with its new offices: Instead of private, high-paneled cubes staff works in an open office layout.
All private offices along the perimeter—reserved for vice presidents and higher—are enclosed in glass to maximize natural light penetration and transparency.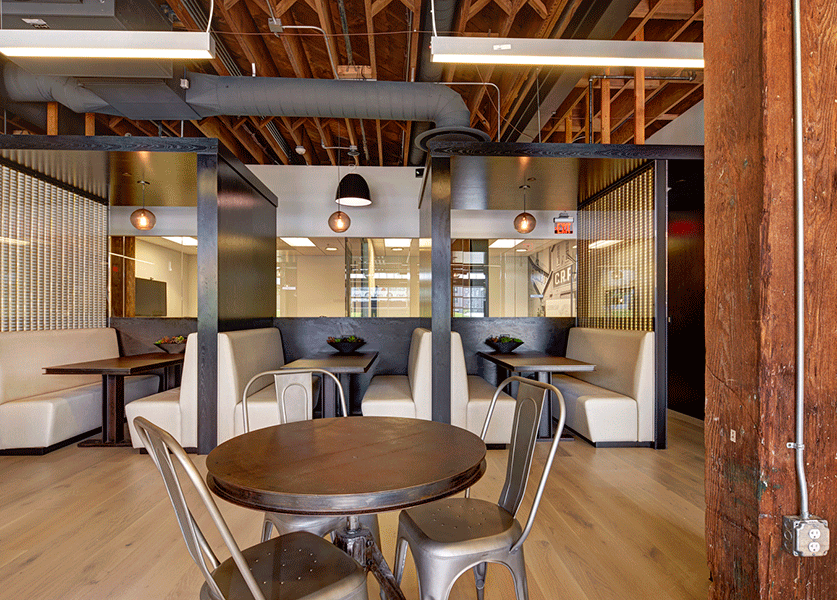 A ground-level cafe features glass-paneled garage doors that open onto the Park in the Park.
The building was certified LEED-CI Silver in 2015.