A flexible and inspiring update to a traditionally conservative venue sets a new standard in Southern California.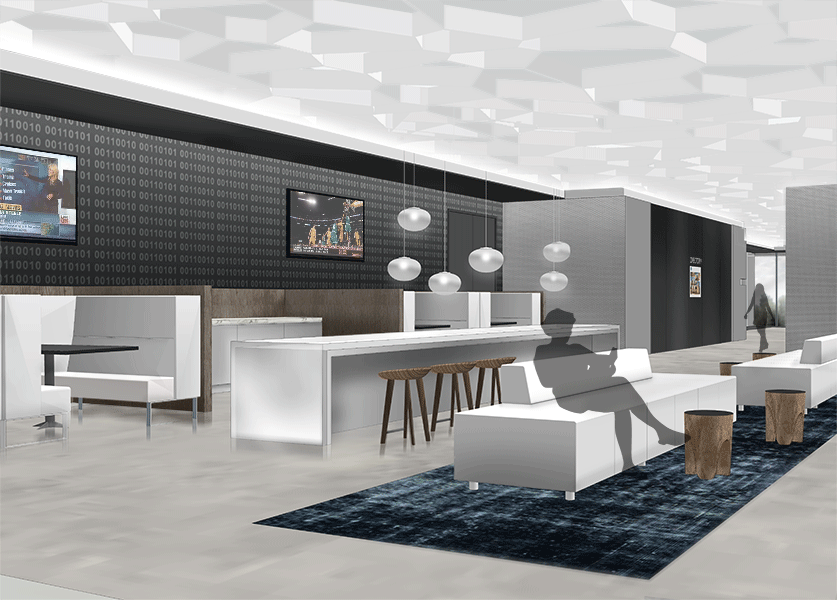 2525 Main; edgy, sleek, hip, and polished—somewhere in Silicon Valley, right? Not quite. The reimagined campus in Irvine, California, which is a property of the J&R Group, will update the region's traditionally conservative aesthetic. Located in the city's major business, cultural, and transportation hub, 2525 Main is a five-story tower with a stand-alone data facility and private gardens. IA's design takes cues from the best of Silicon Valley with amenities for comfort, relaxation, play, reflection, and wellness to spark innovation and maximize productivity.
[twentytwenty]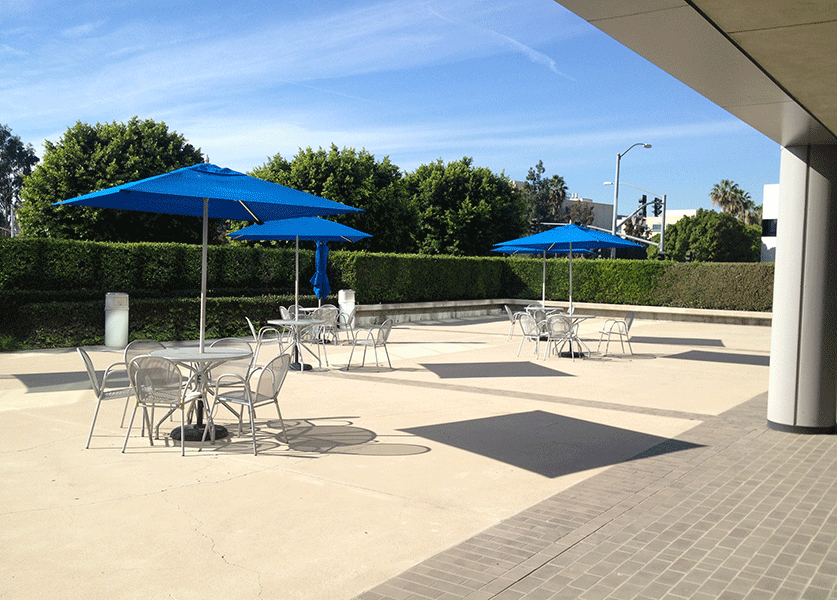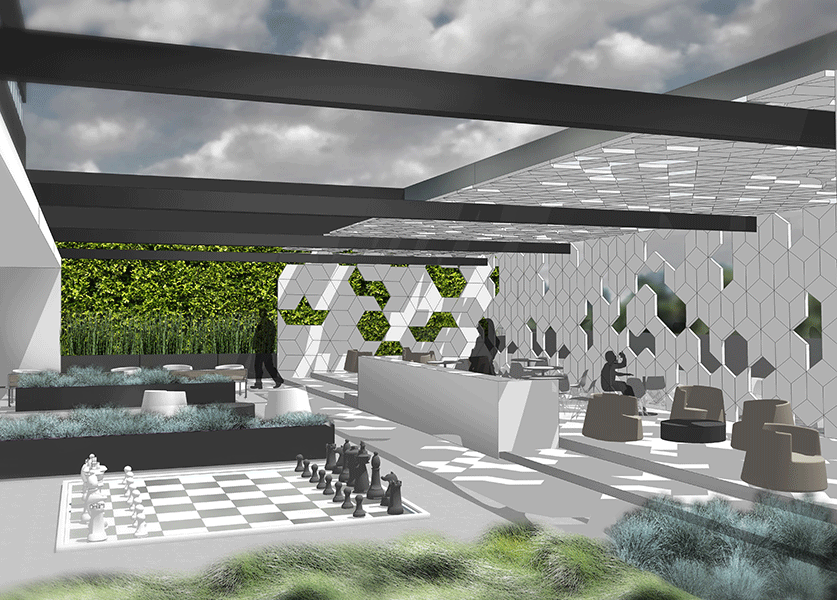 [/twentytwenty]
Originally constructed in 1982, IA's integrated design team has reimagined the property from the inside out and will execute the renovation in three phases. The first phase, scheduled for completion this fall, will deliver creative suites on the Fifth Floor flooded with natural light for inspiration and wellness, specially constructed to enable flexible leasing and effortless expansion options. Opening existing walls allows for effortless configuration of space for any tenant. Common areas are situated along the perimeter, and glass-enclosed private offices at the core ensure unobstructed sight lines and proliferation of natural light. Opportunities for impromptu chats, as well as easy circulation, can be found in extra-wide corridors.
The 22,000-square-foot floor plan on this level will set the pace for the remaining floors of offices. "2525 breaks the mold for what is typical in Irvine and offers a refreshing approach for a creative office," says Project Designer Katherine Dao.
[twentytwenty]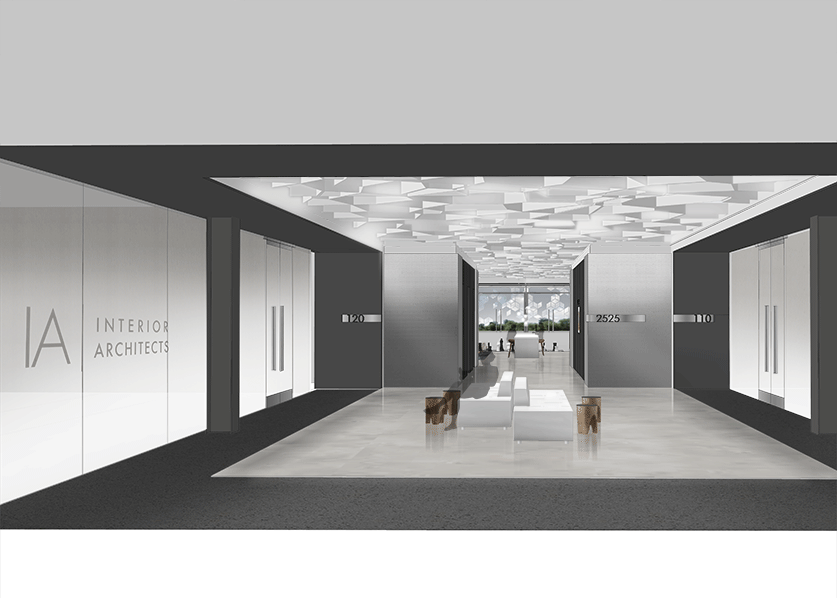 [/twentytwenty]
Phases Two and Three, slated for completion in 2016, will deliver renovated common areas and a completely transformed building exterior that identifies the campus as a cohesively branded destination. Perforated aluminum panels, laser cut with binary numbers as an homage to the building address, will run the full length of the campus on the Southwest elevation fronting Main Street will mark the campus as a high-tech, distinct location. For site identification, four-foot-tall, free-standing numbers will identify the address—2525—and glazing will be wrapped in black film to give the appearance of metal while maintaining transparency. Outdoor gardens and deciduous groves will replace the original, limited patio area. Latticework in select areas will offer shade, texture, and visual interest.
[twentytwenty]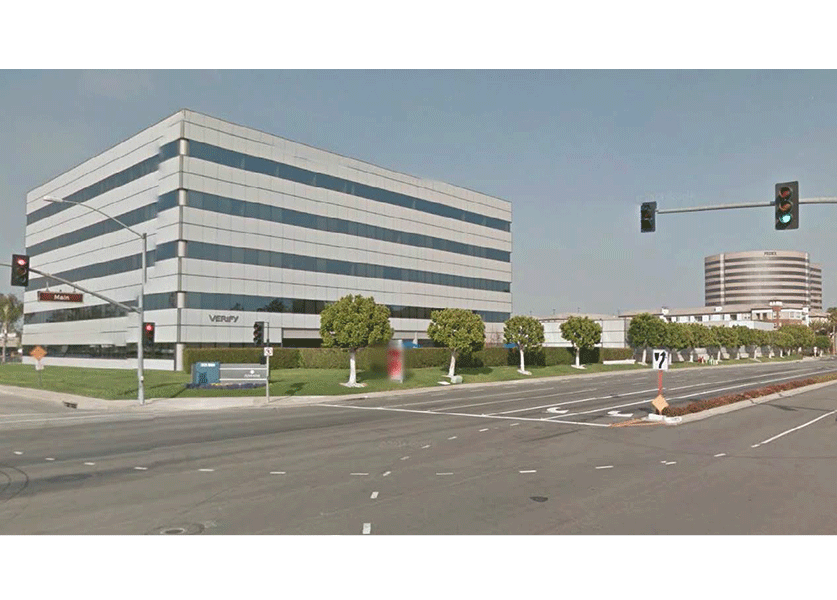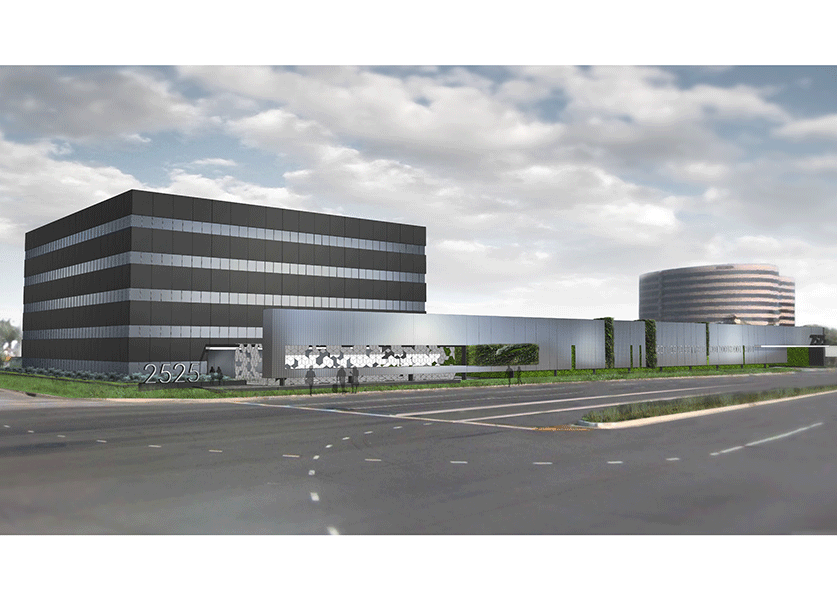 [/twentytwenty]
In the main lobby and throughout the ground floor, a series of LED light cells update a low ceiling that spans the length of the floor. This elegant solution opens the main level to tenant interaction. Geometric block seating and natural wood accent tables complement a palette of charcoal, white, and silver, and convey sleek simplicity throughout the property.
This is a repositioning to watch and we'll be tracking its success for the J&R Group and the city of Irvine.