A few of our favorite images of pets in the workplace
In today's workplace, you are more likely to find water bowls and leashes lying around than ever before. The tech industry is well known for allowing associates to bring their furry family members into the office, and in the glow of a growing number of studies supporting the positive benefits of pets in the workplace, many more employers are playing along and welcoming Fido. After all, one recent study found that 70% of employees said pets at work have a positive impact on office dynamics and workplace morale.
We have rounded up a few of our favorite images of pets in the workplace; from projects to some of IA's own offices.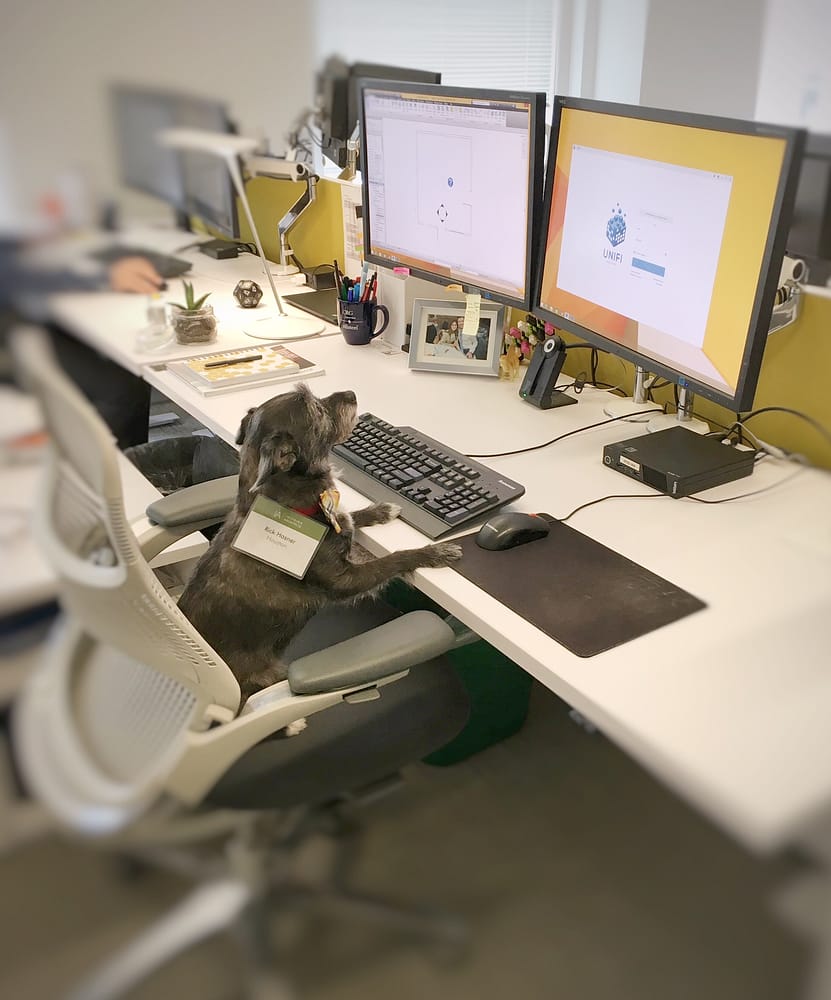 Good posture is important while working for long stretches at your desk.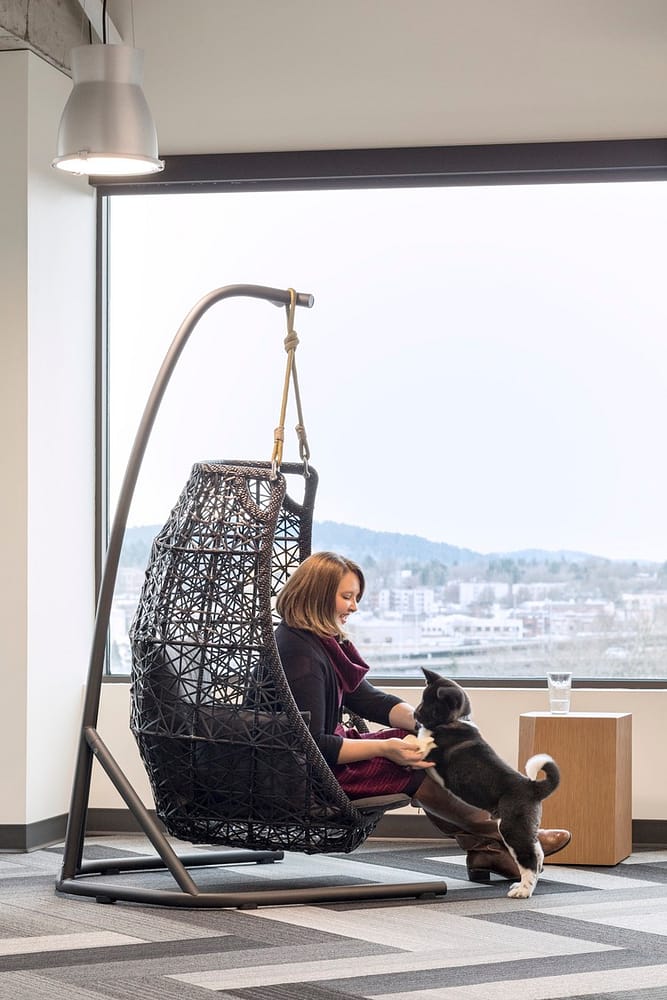 It's easy to get distracted from the surrounding landscape while at Aruba Networks offices in Portland.
No meter fare is required when you need to temporarily park your canine companion at this confidential client's offices in Seattle.
The dress code at IA tends to relax towards the end of the week.
No luau is complete without a pug who knows how to wear a pair of shades.
Tail or no tail, a long day at the office can take its toll.
Interested In Learning More?
An appreciation of fur friends is but one aspect of what defines the IA team. Take a look at our "Who We Are" page to learn more about us.
---
IA is a global firm of architects, designers, strategists, and specialists. We focus exclusively on environments through the lens of interior architecture—a radical idea in 1984, when IA was founded. We are highly connected agents of change, committed to creativity, innovation, growth, and community.
---