IA design teams, and our clients, promote daily activity in the workplace by attracting end users to well executed stairs over elevators and escalators.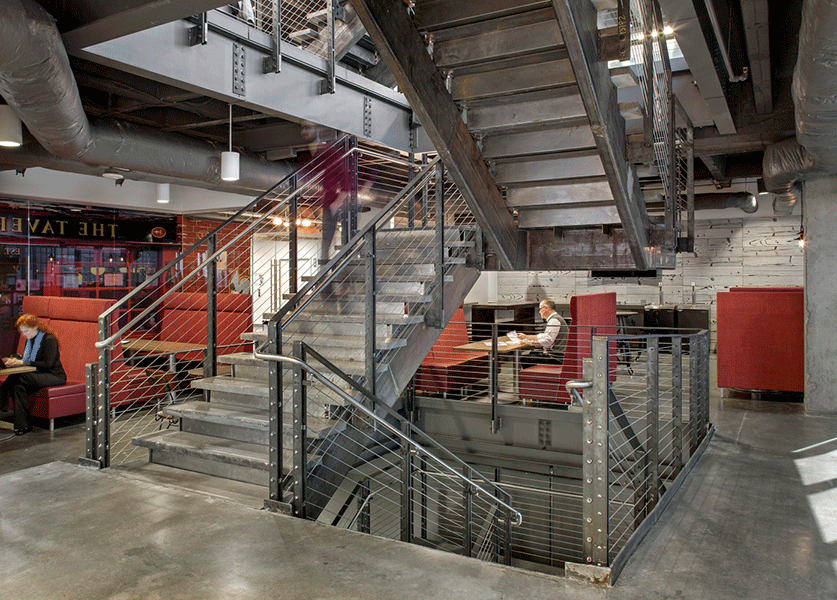 Active Networks in Dallas
With a company name like Active Networks, active design principles were a client requisite. This stair connects four of the office's five floors, unifying all 125,000 square feet that spans two different elevator banks.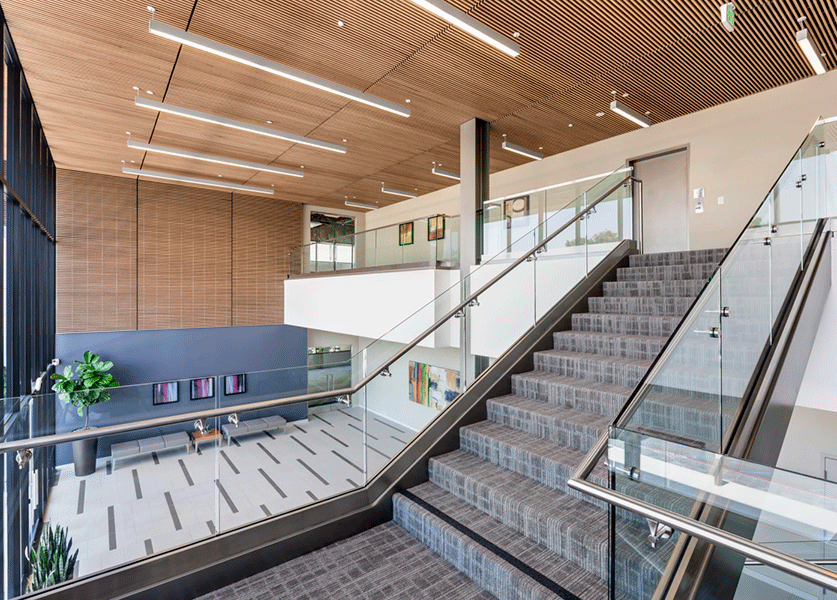 2. Alton Corporate Campus in Irvine, California
An entry stair in the double-height atrium is an aesthetic highlight of IA's master planning, environmental signage, and interior architectural services for Hines Holdings' Alton Corporate Campus. The stair is integral to IA's vision to define entry points of four distinct buildings that radiate from a landscaped central pedestrian promenade. The featured stair was encased in gypsum, which was removed and encased in structural glass to reinforce a greater sense of transparency.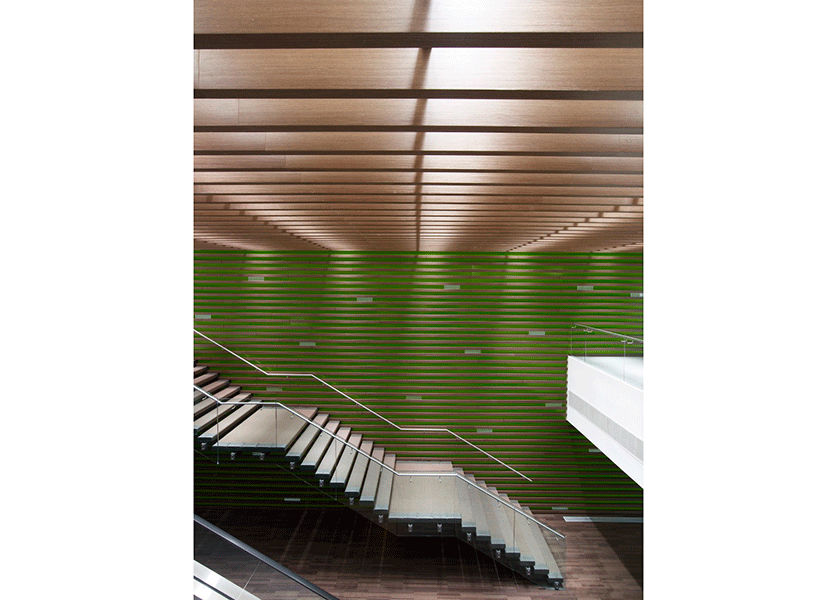 3. Bancolombia in Bogota, Colombia
In addition to the primary entry point of Bancolombia's 1.2 million-square-foot campus, the featured stair is color-coded to vertically align various zones throughout the building. IA also designed a module of interconnecting stairs with a structure that allows for easy relocation of demountable steel stairs to accommodate adjacency requirements of various departments.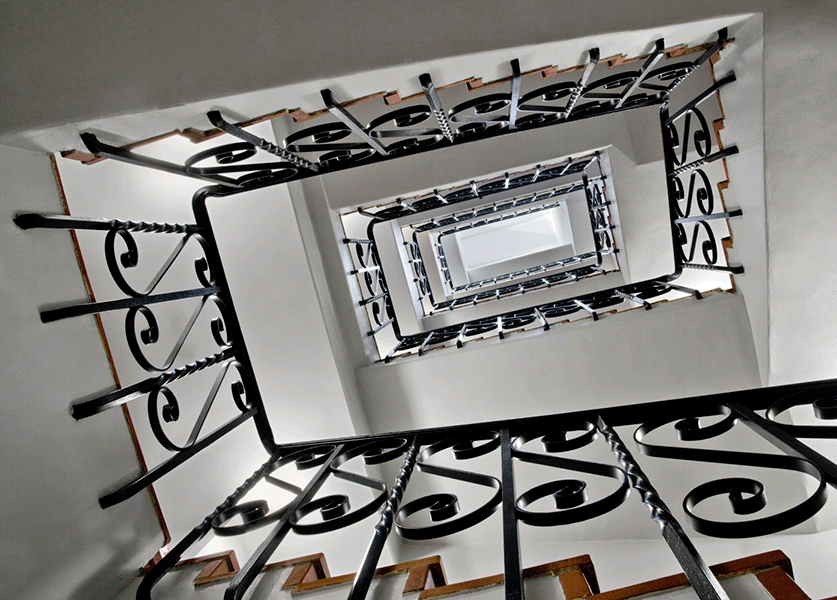 4. California Institute of Technology in Pasadena, California
Formerly the Robinson Astrophysics Lab, IA was involved in the seismic retrofit, historic restoration, and interior design of the Linde+Robinson Global Environmental Sciences Laboratory, a building originally constructed in 1932 to house the Palomer telescope. The solar telescope was also converted into an energy-efficient cooling and daylighting delivery system.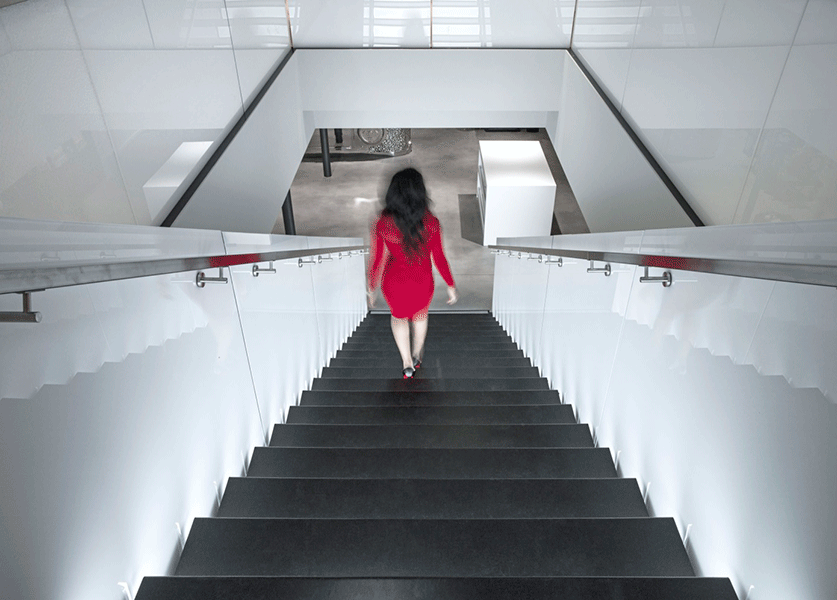 5. Leica in Los Angeles
The two-story global flagship location for German camera brand Leica features an illuminated stair that gives the glass-fronted, street-facing elevation the glowing illusion of a light box. The stair connects retail programming on the ground level to gallery and entertainment space above, including an outdoor terrace that fronts Beverly Boulevard.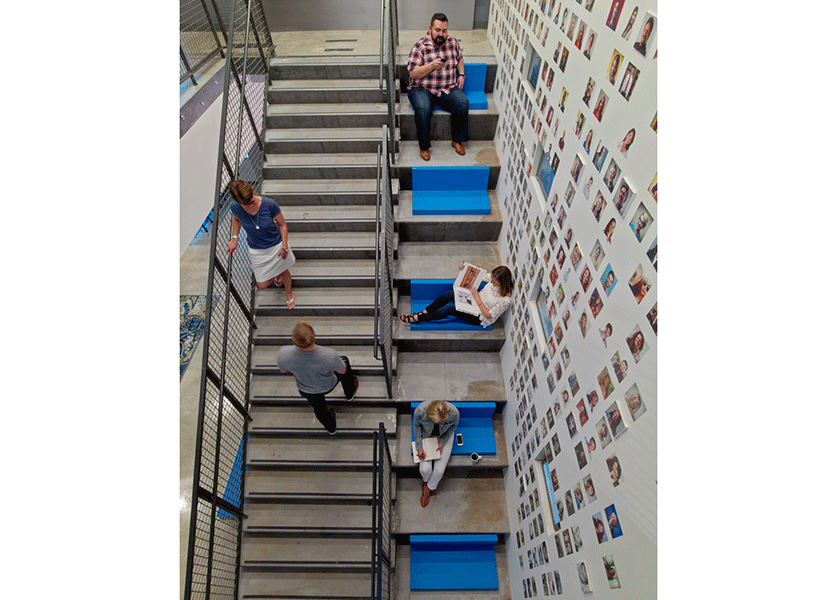 6. LinkedIn in Chicago
Sculpted from a monolithic sheet of cold-rolled steel, the stair at LinkedIn Chicago is as much for transport as it is for face-to-face connections. An adjoining photo gallery of LinkedIn employees throughout the decades links past to present. Feek foam seating invites occupants to stop and peruse the photography or have a quick chat with colleagues.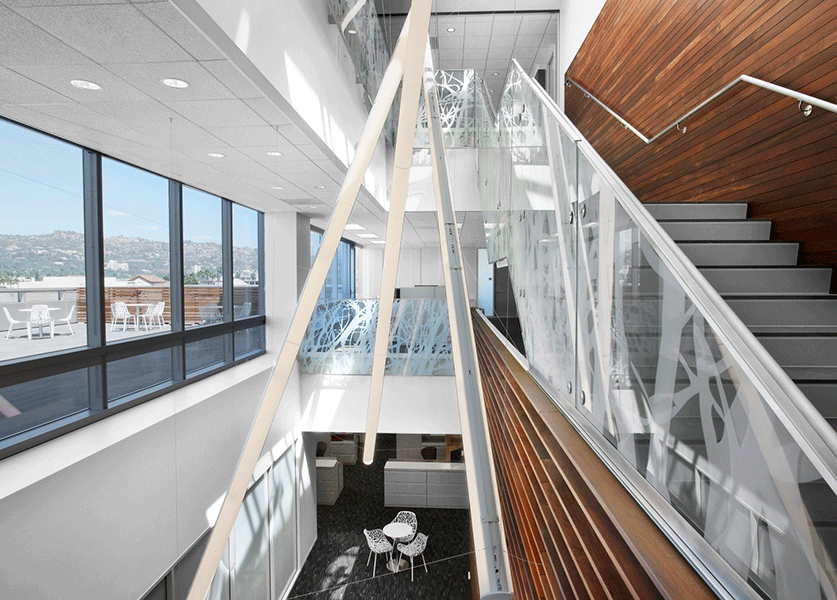 7. Metro Goldwyn Meyer in Los Angeles
In addition to full service interior architectural and interior design services, and workplace design—including custom workstations for a reconfigurable layout—MGM's Beverly Hills campus features a perimeter stair that connects three work levels and an exterior terrace, all flooded with natural light.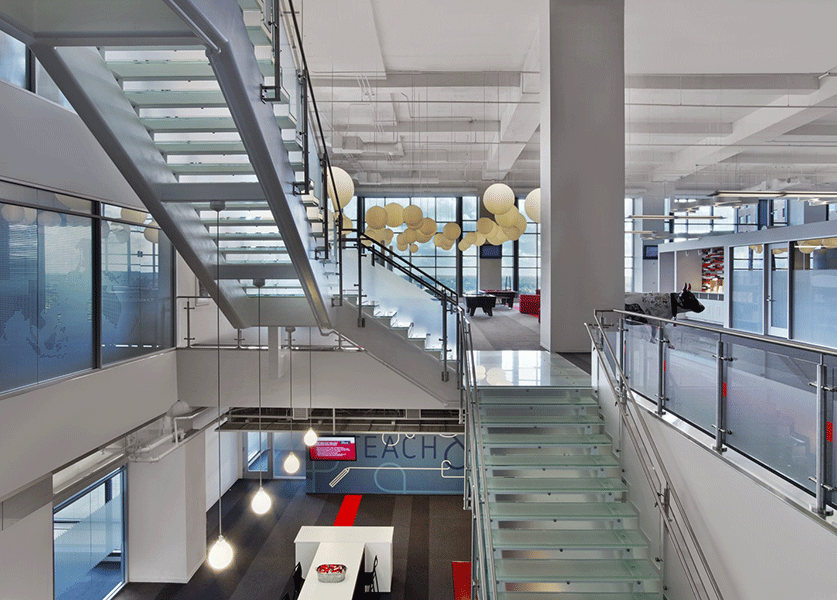 8. Red Hat in Raleigh, North Carolina
An open, interconnected stair links all employees to three levels of community space and amenities that includes a full service cafeteria, billiards lounge, screening area, tech support, and sweeping views of the North Carolina countryside.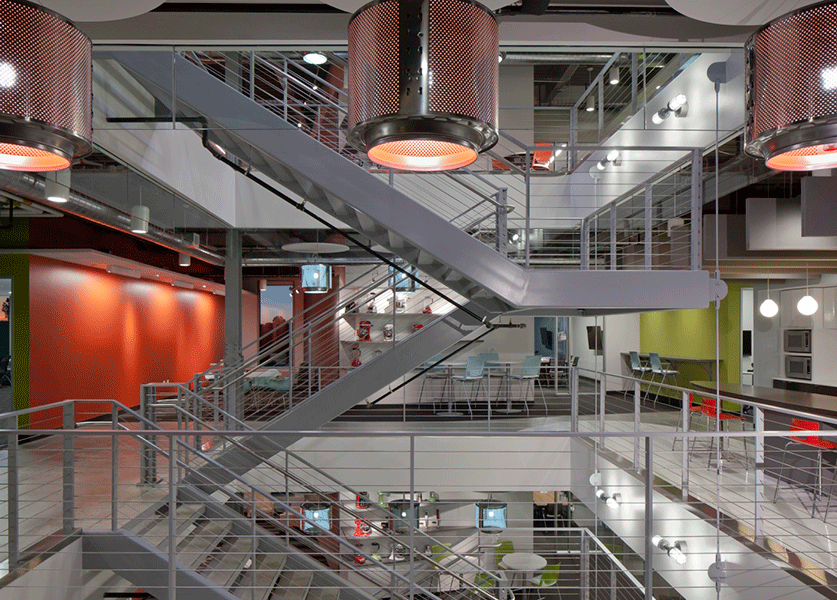 9. Whirlpool in Benton Harbor, Michigan
At the Whirlpool Corporation's North American Headquarters, IA provided interior architecture services to foster less formal but streamlined and collaborative workflows. Part of this strategy was realized by laterally shifting core halves to reduce the footprint of main circulation paths and create lounges of varying sizes adjacent to the stairs. These collaboration zones are identified by custom lighting fixtures constructed from stainless steel dryer drums.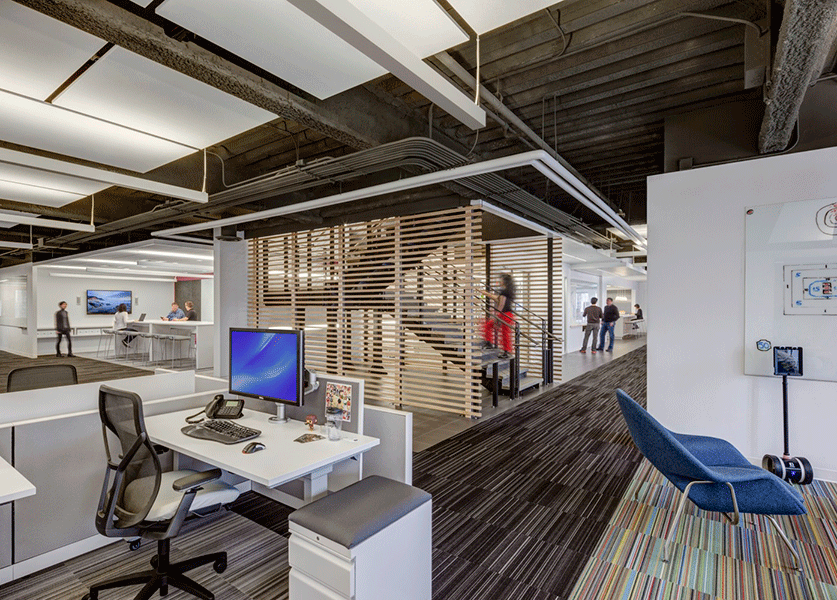 10. Whitepages in Seattle
IA was initially contracted to insert a new, central stair in order to unify two levels of Whitepages employees. As an integral component of an award-winning renovation, the stair marks the center of both floorplates for end users moving from the interior portion of the office to the perimeter.