Design teams at IA Interior Architects embrace adaptive and forward-thinking products and technologies.
In a constant effort to provide the best possible solutions for our clients, it's not unusual for IA designers to retrofit and repurpose products in an unexpected way, pushing them beyond the intended use to arrive at the best design solution. In addition, new technologies offer exciting opportunities for creative outcomes. Here are four designer choices we have recently used.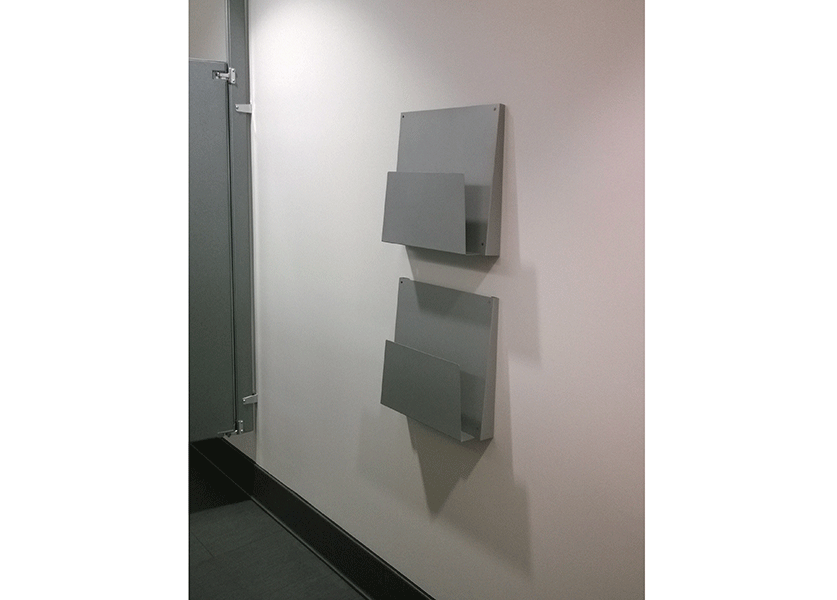 Where to put the laptop
Nearly inseparable from their laptops, staff at IA's technology services client needed a safe place to stow them in the restrooms when they take a break between meetings. When a custom design proved too costly, the IA design team deftly repurposed a medical chart holder by adding a non-slip, neoprene lining that keeps laptops safely in place. Made in the U.S.—a client requirement—of a single piece of powder coated steel by Peter Pepper Products, the holder complements the silver and brushed stainless steel finishes in the restrooms, supports up to 25 pounds to hold laptops of different sizes, is durable, easy to clean, and extends out from the wall no more than four inches to meet code requirements. "Used individually or in groups, the holder costs under fifty dollars each and provides the convenience and flexibility our client was looking for," said Katrina Cooper, a designer in IA's Seattle office.
Reclaimed but tricky to install
As one of the largest suppliers of wholesale electrical equipment in the country, City Electric Supply wanted upscale warehouse culture imbued in its new corporate offices. To communicate this, the IA team used reclaimed lumber, pallets, wooden spools, crates, and electrical fixtures to construct wall and ceiling treatments and for the main reception desk. But execution and installation were challenging; retaining the materials' authenticity demanded more than traditional millwork. Enter Stash Design, a fabrication studio that embraces a maker-culture approach to repurposing salvaged materials. IA designs were executed collaboratively, and because they sourced the lumber, a significant savings was realized.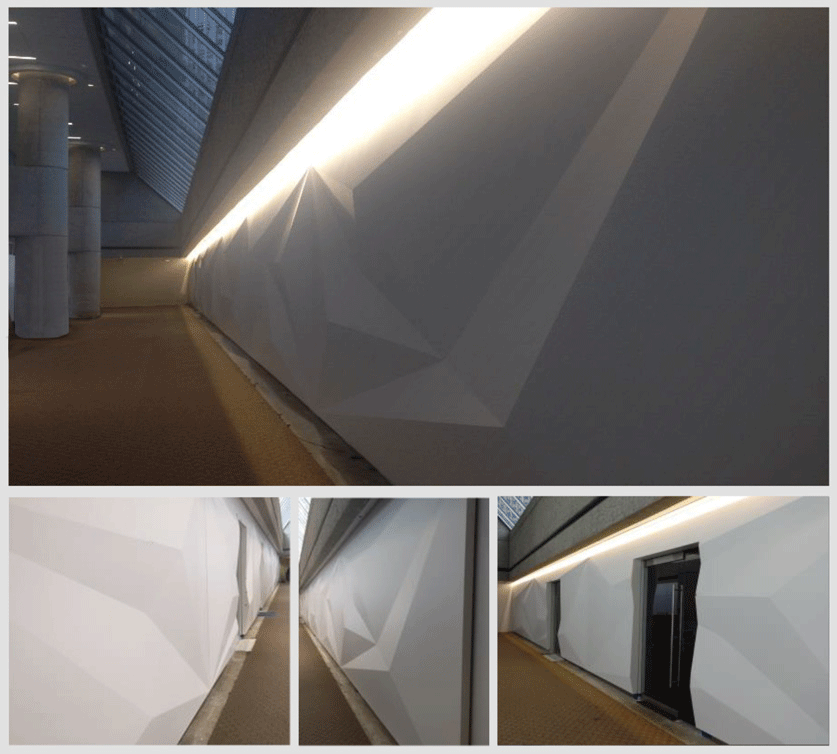 Any shape you can imagine
IA designed custom wall panels for Norfolk Southern's regional headquarters in Atlanta. "Made from fiberglass, these panels can take almost any shape imaginable allowing us to bring our concept of a 'rock wall' to life," said Design Director Taylor Yarborough at IA's Atlanta office. Marine fabrication techniques efficiently create exacting dimensions, and each panel can be rotated on its axis to achieve various effects. Architects by trade, associates at Arktura realized IA's vision and requirements through meticulous quality control and installation. Our bespoke panels needed both an engineer and an installer and Arktura invested in detailed training before installation to ensure a flawless execution.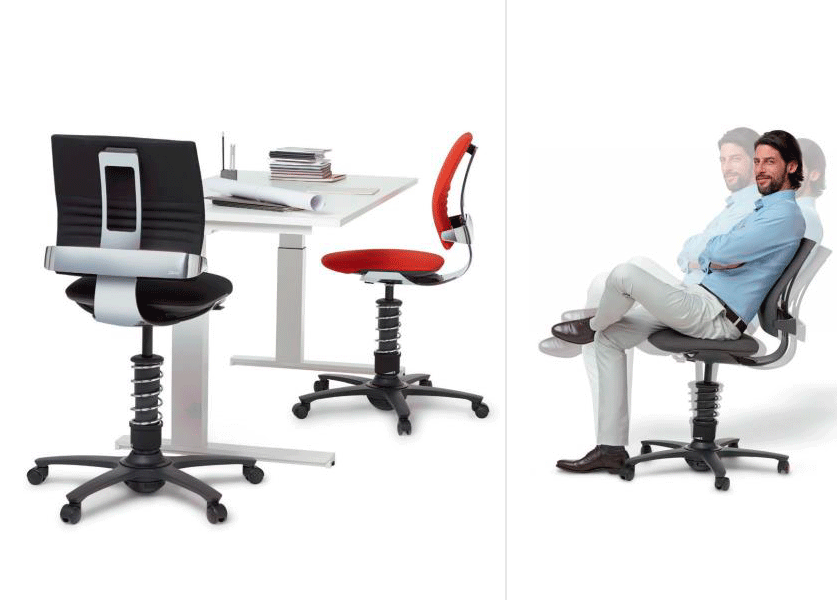 Sitting can be dangerous

Sitting is the new smoking, adversely affecting human health and shortening our life-span. Medical experts claim motion is key, especially for those who remain seated for long hours every day. The best posture is the next posture, and the new 3 DEE Active Office Chair by Via promotes motion by following the movements of a sitter with action in three directions—horizontal, vertical, and forward tilt. This constant motion and frequent shift of position strengthens the back and core muscles, improves blood circulation, enhances concentration, and…well, it's just pure fun. Pair it with an adjustable-height table to increase the propensity for action.