Technology companies around the world are providing unique ways for staff to unplug from work.
Confidential Financial Services Firm
When engineers at this confidential FinTech are ready for a break in the workday, they flex a different cognitive muscle with a game of foosball. And depending on the players' skill level, table soccer can also increase heart rate and improve hand-eye coordination.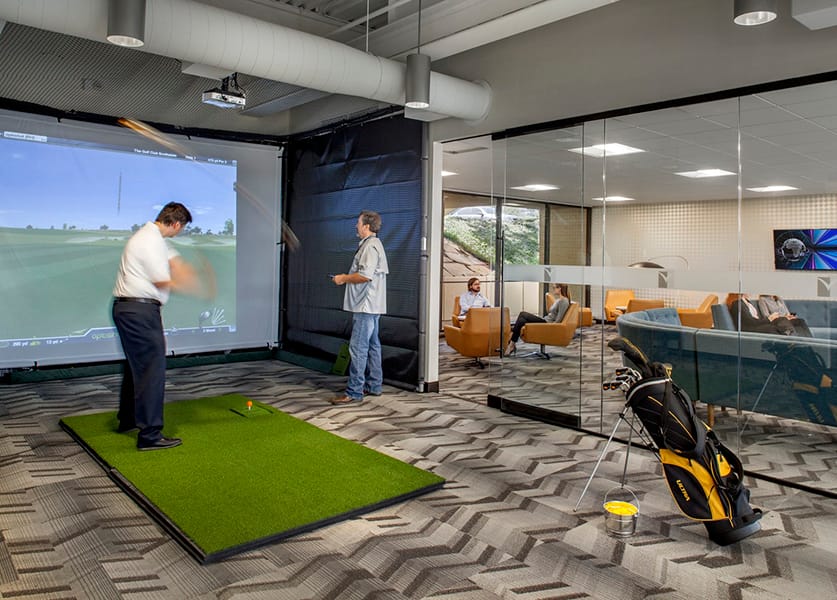 Caddo Holdings
If associates at Caddo Holding can't make it out to the links, they can practice their swing in a few rounds of virtual golf. For professionals who spend a large amount of time at computer screens, swinging a golf club can help loosen tense muscles in the shoulders.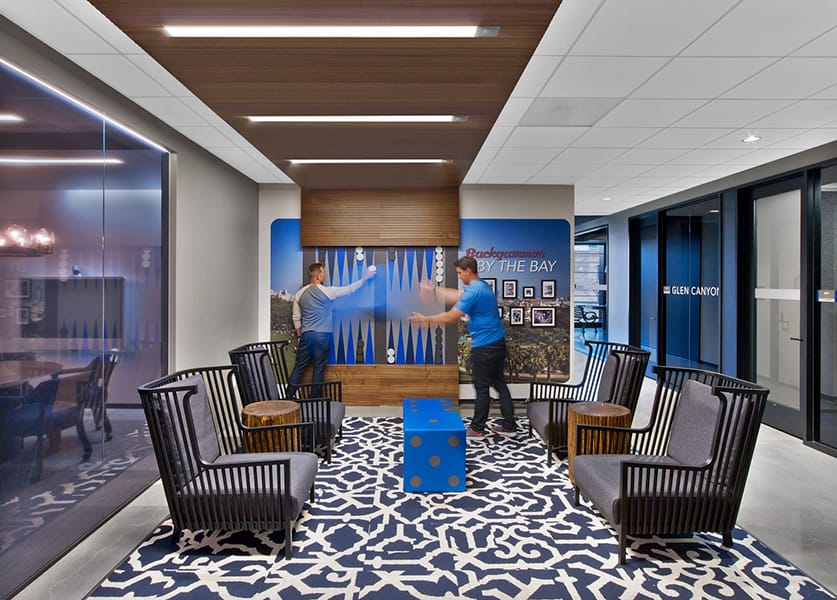 Confidential Tech Client
For staff working with this confidential technology client, a game of strategy can help the mind focus on a different challenge. The IA design team brought backgammon to the vertical plane, which broadens the appeal beyond individuals to teams.
Confidential Tech Client
Not many workplaces dedicate space for spontaneous dancing, so employees at this confidential tech company are in an especially unique position. Aside from the full body motion of dance, laughter always ensues while watching the interpretive dance moves of coworkers.
McMillan Law Firm
This law firm breaks the traditional mold with table tennis, giving attorneys and staff alike a different environment to take a break, and reinforce a different kind of team work.