Junior Designer Toyin Adebiyi shares the serendipitous path to her career at IA Interior Architects.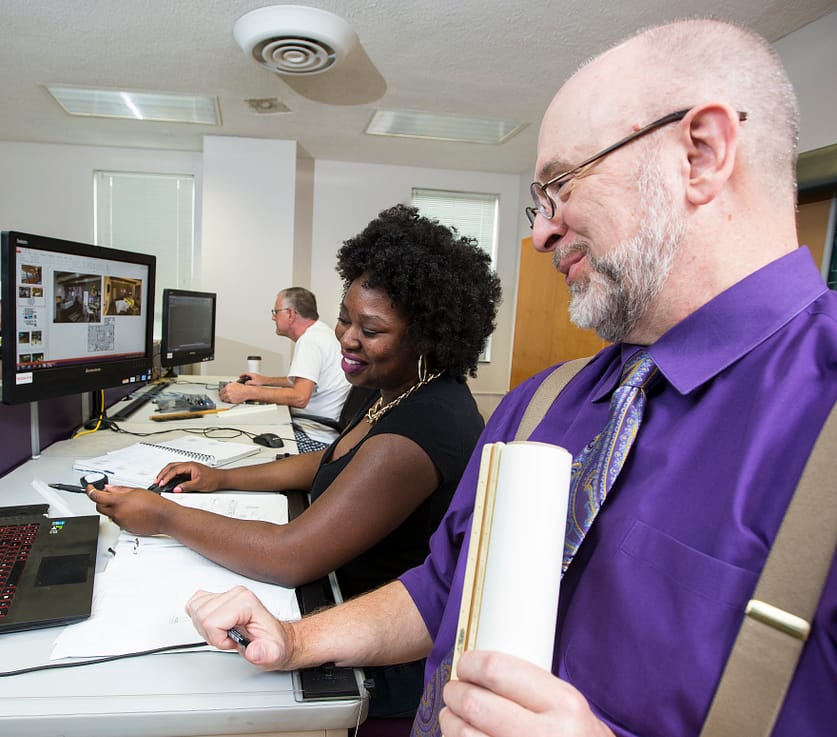 Every designer's career path is unique, and I'm fortunate to say that mine is driven by family. I knew that I wanted a career in design in high school, following an architectural drafting class and an interiors class. Although the interiors class at that level didn't cover theory or code, I recognized from my teacher's (Miss Wagner) guidance and my experience in drafting that I wanted to pursue a career as an interior designer.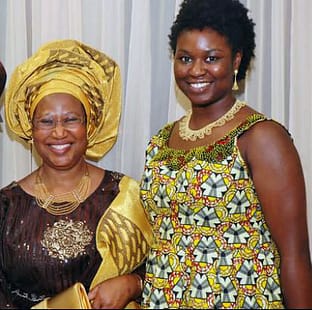 I had identified an area of interest, but I didn't really know how to go about finding that kind of work, the path it can take, or career possibilities. I excitedly shared my interior design career discovery with my mother, who immediately started researching the profession online and printing what she thought were the most helpful pages. Her first find was for an internship with IA Interior Architects in the Raleigh office, which after looking at IA's website immediately became one of my top professional targets. I started doing my own research and grew intimidated; I could barely understand the requirements! So, I decided that my next step was to go to college.
I enrolled in the Studio Art program at Chowan University in Murfreesboro, North Carolina. After a year, I transferred to the interior design program at East Carolina University in Greenville, North Carolina. By the fall semester of 2014, I was using my academic studies to achieve my senior-year plans for an internship by fulfilling every requirement on the internship postings I had collected. For example, the digital component of my undergraduate program was executed in AutoCAD, so I began to teach myself Revit (an IA required skill) before the course was offered at my school. Since Revit knowledge was a requirement for the opportunities that  interested me, I didn't want to wait and potentially miss my dream job. Not only was I able to learn Revit, I was offered an opportunity by one of my professors to teach my university classmates the software.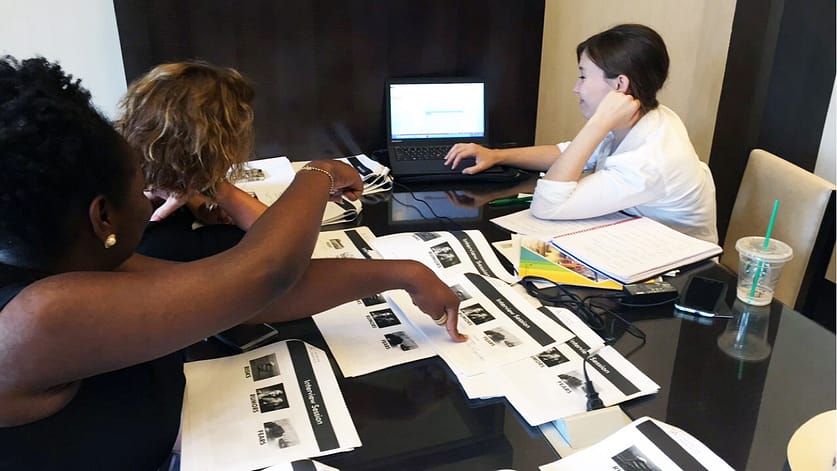 I only applied for three internships—and IA was one of them. I researched IA's project work and clientele. I read the founder's story—I loved it all! I had faith that my hard work would pay off, and I'd be rewarded with the best opportunity for me. And sure enough, I was asked to interview for an internship just before the semester's spring break. During my time off, I went back to my mother's house and spent some time cleaning out my high school bedroom, where I found the original printout my mother had given me in 2011. I couldn't believe that I would finally be interviewing with my dream company in just three days!
I was offered the internship, working with IA through my final semester of college, and I was assured that a job offer as a designer in IA's Raleigh office would come with my degree.
Since starting at IA as a Junior Designer, I have done a little bit of everything, from schematic design to design development, producing multiple concepts very quickly for clients and even interviewing for some. I've dabbled in workplace strategy and even got to travel to Boston to support our DC team there (IA design teams often times work across offices). I also got to dip my toes into how our marketing professionals develop our materials.
The diversity of my job at IA is my favorite thing about working here. There's nothing stopping me from trying out something new to see if it is an aspect of the profession I will master. My former classmates sometimes share their feelings of being boxed in, but I feel like I'm really finding my niche as a designer. In the future, I'd love to lead the design process for one of IA's great clients, but for now, I'm simply amazed to walk into a completed space that I helped create.