A conference center for one of the leading Spanish language television broadcast networks features state-of-the-art technology and refined brand integration.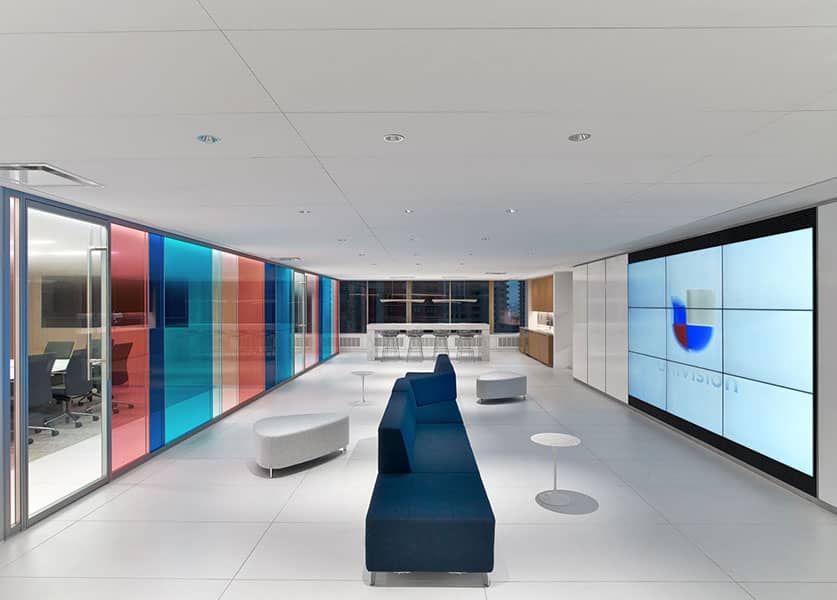 On January 29, the New York Chapter of the International Facility Management Association (IFMA) recognized IA's design for the recently completed 12,000-square-foot conference center and reception area at Univision's New York headquarters with its Design and Construction of a New Facility (100,000- 300,000 SF) Award. The conference center is part of a 200,000-square-foot multi-floor, sequential restack at 605 Third Avenue in New York incorporating a variety of programming, architectural components, and end-user requirements.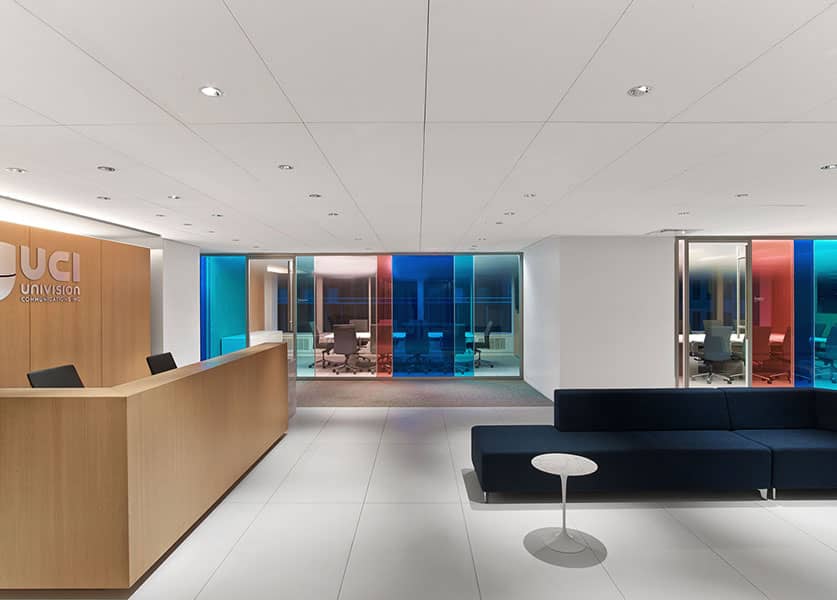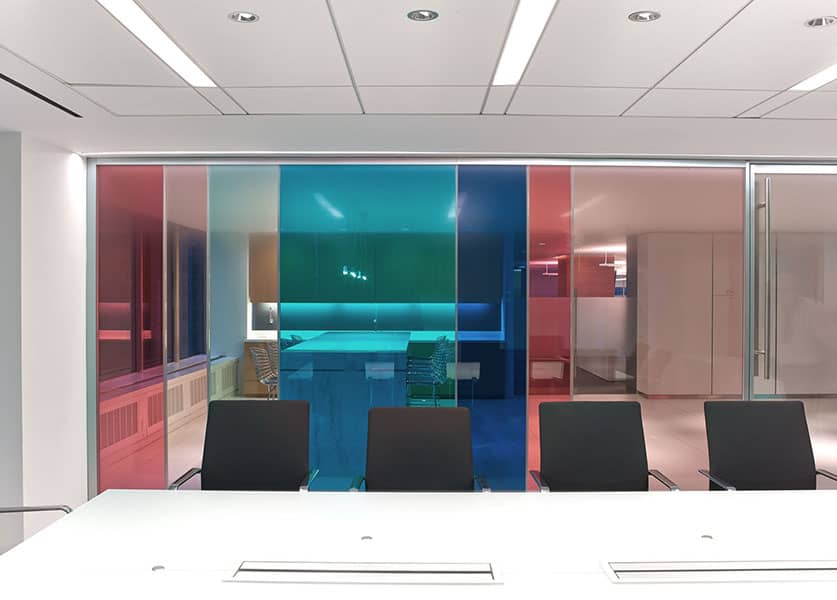 "Univision challenged their team to tailor their space to the unique needs of each group, foregoing a standard 'office and cube scenario' but creating a space that met the specific needs of each department, to enhance the productivity and collaboration for them all," says Mindy Williams-McElearney, co-chair of the IFMA Awards Committee and vice president at L&K Partners. "As representatives of one of the largest Spanish-language television audiences in the world, they succeeded in bringing their own team together in a dynamic space that includes a conference center, a large entertainment and reception space using state-of-the-art technology, while incorporating brand imagery throughout."
The building's moderate slab-to-slab height presented a challenge for the design team, which included Project Manager Tina Kim, Lead Designer Julio Braga, Stephen Furnstahl, Haeyoung Shin, Fredmy Mejias, DJ Kim, and Tamar Bradley. Despite a large percentage of building services above the ceiling of the conference center, close collaboration with MEP engineers Robert Derector Associates resulted in solutions that were on-design and on-budget. Elegant brand incorporation was achieved through restrained applications of the Univison logo and colored film on a demountable glass wall system that imbues a "Miami feel," which is the broadcasting hub for the company.
"One of IA's tenets is to build strong, lasting relationships with our clients," says Tina Kim. "This award, which is a culmination of close collaboration with Univision over the last three years, is a great example of that commitment."