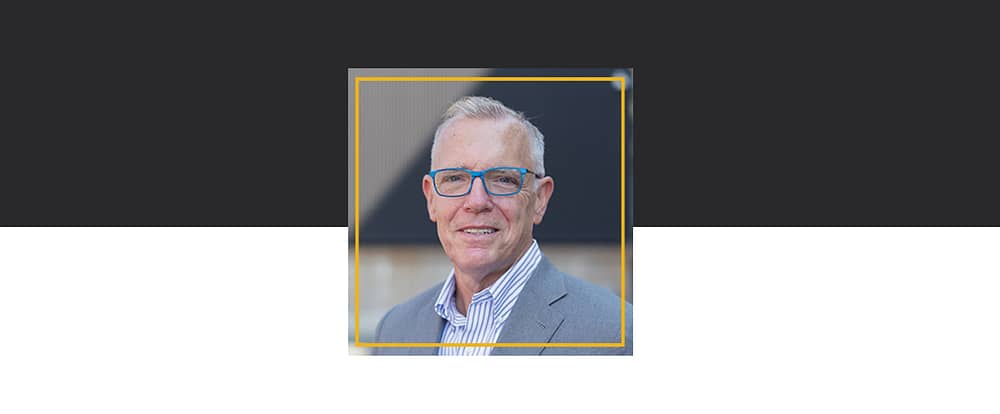 IA Interior Architects is thrilled to share that Jim Camp, AIA, LEED AP, is joining the firm as a Director of Client Services, focusing on Building Repositioning and Adaptive Reuse Services. Jim is an award-winning leadership executive with over 30 years of experience in the architecture and design industry. He has developed architectural studios from their conception in multiple cities, drawing on a broad range of project experience in commercial office buildings and corporate headquarters/campuses.

Jim joins IA with an impressive portfolio that encompasses a wide variety of markets including financial services, technology, research, higher education, defense and government, retail, and non-profit organizations. Throughout the course of his career, he has worked with prominent clients on high-profile projects such as the Armstrong World Industries Headquarters and Innovation Center Campus repositioning, and multiple projects for both T. Rowe Price and the University of Pennsylvania Wharton School of Business.

In addition to his substantial design portfolio, Jim is well-versed in sustainable design, with more than two million square feet of LEED-certified projects to his credit, along with his work piloting the USGBC's LEED Rating System. Jim has served on a number of executive boards and is currently on the College of Architecture and the Built Environment Advancement Council of Jefferson University. His work has been featured in noteworthy publications such as Architectural Record, Interior Design, and Metropolis.

Regarded as a visionary thought leader, Jim will be focused on expanding IA's existing Asset Advisory Services practice to encompass repositioning and adaptive reuse for our Corporate, Retail, and Hospitality sectors. He is based in Philadelphia and will be working with firm-wide leaders to grow these practices in multiple markets across the firm.

"I am excited to be joining IA at this moment in time. The firm has the ideal approach and an established platform where I can grow and lead teams to bring success to our clients in the repositioning and adaptive reuse sector. We see this market as crucial to the rebuilding and reimagining of the work and lifestyle sectors," shares Jim.
"We are delighted to welcome Jim to IA. He is a consummate professional and an extraordinary leader in our profession. Leveraging IA's incredible talent and global reach, Jim will help advance our ability to champion built environments in all stages of their use while helping companies and investors shape vision around the use of physical space. We are on the cusp of a building renaissance post pandemic, and thrilled for Jim to lead us into it."  – Jennifer Hatton | Managing Principal of Client Services