Our friends and clients round out the 50 Best Places to Work list, as identified by Glassdoor.com.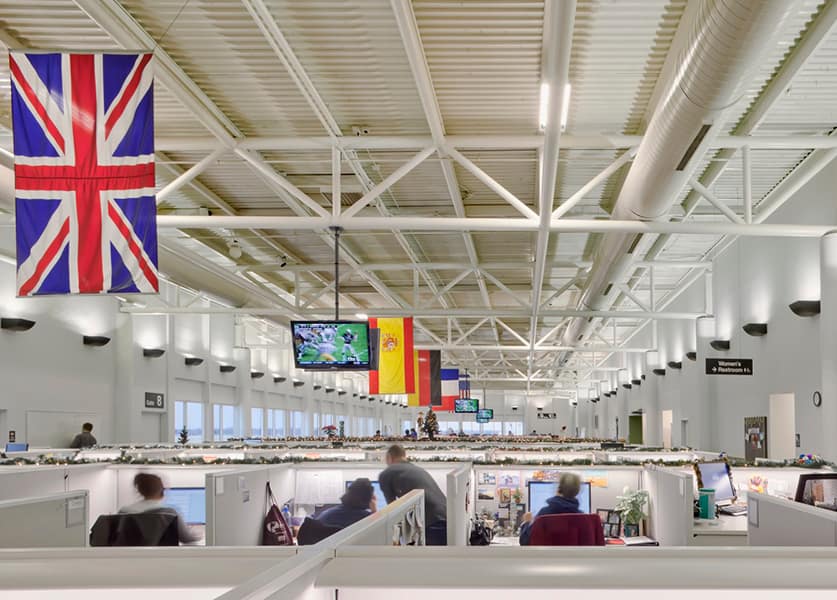 Last week, Bloomberg Business posted a comprehensive round-up of the 50 Best Places to Work. The list was compiled from data harvested on Glassdoor.com, based on a five-point scale. As in year's past, we're consistently excited to see clients on that list, and this year, we're happy to note that the list includes an increasing number of companies working out of IA-designed spaces.
Hubspot
The digital marketing force holds the fourth slot on the list. The office at the Cambridge headquarters is primarily open, but there are a number of individual and semi-private spaces where employees can recharge. In addition to healthy snacks and beverages in the micro kitchens that dot the floor plan, work spaces are flexible to better support Hubspotters: A majority of vertical surfaces are writable, and operable walls expand and contract to accommodate varying meeting sizes, says IA Senior Designer Sarah Brophy.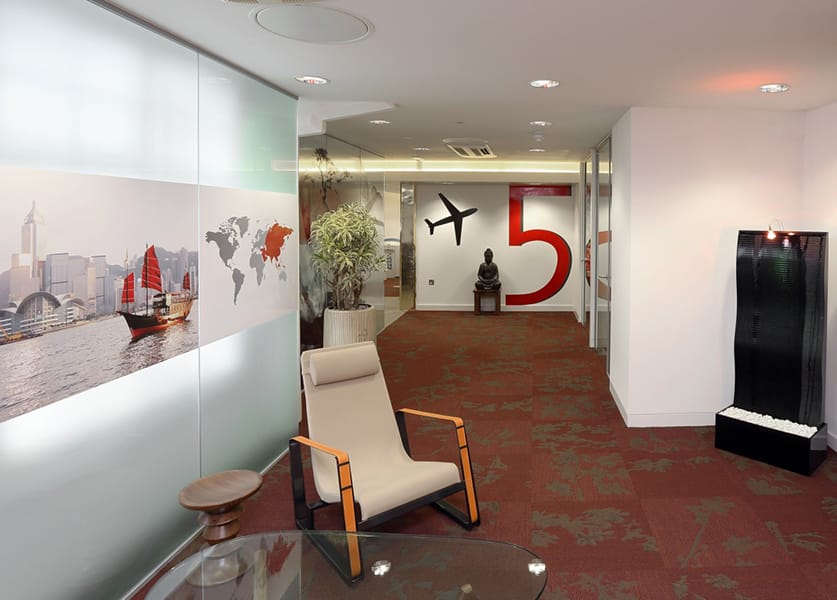 Expedia
Coming in at No. 16, the design for multiple Expedia offices focuses on expressing the staff's love of travel. From super-sized graphics to floor plans that mirror global cartography, each office is focused on communicating a shared condition of wanderlust. The open office is arranged into small neighborhoods, says IA Principal Nancy Heywood, each of which embody the personalities of the groups that inhabit them. This approach also helps control acoustics across open floor space.
LinkedIn
The social network occupies No. 6 on Glassdoor's ranking. Across multiple locations, IA was challenged to make the workplace simultaneously fun and organized, and unique to each locality. To support employees through physical space, the offices feature a variety of spaces: open offices with height-adjustable desks, bean bag rooms, standing meeting rooms, cafes, and private rooms for recharging.
Red Hat
At No. 37, IA's global design guidelines for Red Hat ensure a consistent employee experience around the world. Priorities on efficiency and flexibility resulted in reception areas that double as meeting space, flexible furniture solutions to accommodate changing technologies, and movable walls to delineate customizable work areas based on team sizes.
Twitter
The twenty-sixth-best place to work was designed through a highly integrated approach that reflects the company's culture, appeals to staff, and enables creativity. Across a number of locations, the microblogging workplace features casual lounge areas and conference pods that boost the open office. Break areas include pantries, casual seating clusters, yoga studios, fitness rooms, and gaming rooms.