A design professional in IA's New York office is making moves to promote wellness in the workplace.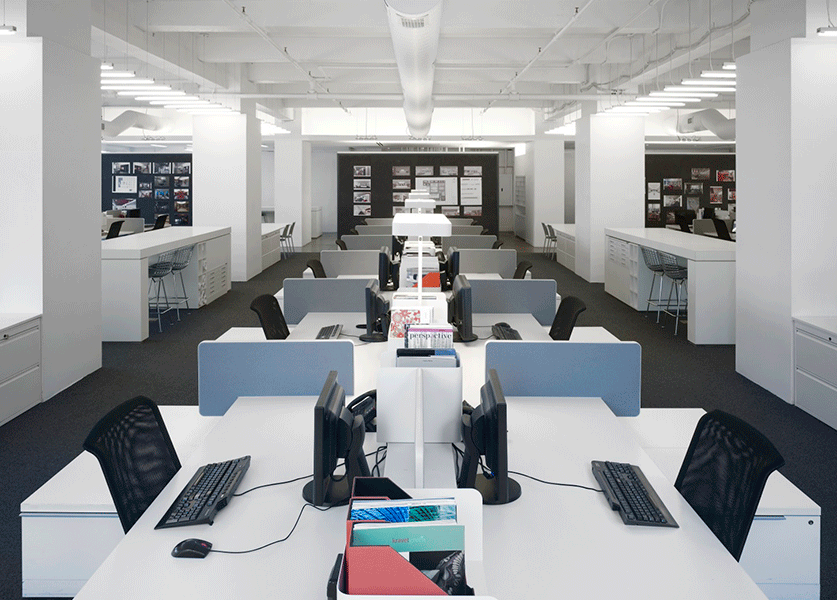 Recycling and responsible material use are both very important to me. I grew up recycling so it's always been second nature but the structure or facilities to support recycling isn't as widespread as one would think. I'm also especially interested in how recycling can affect a community. For my senior thesis at SCAD I designed a recycling center/think tank that encouraged members of the community to bring their own recyclables to a facility where they could craft something new from the old materials. Fitted out with a café, garden, work studios, and exhibition gallery, all the amenities were aimed at local artists who wanted to work with repurposed materials. That really heightened my awareness.
Since I seem to enjoy "greening" projects, I thought I'd kick one off for the office.
Updating signage for recycling bins. I noticed people weren't separating their trash, and that recycling bins weren't clearly identified. Sometimes we grow accustomed to seeing the same things every day, and we can start to ignore those daily cues. From what I've seen across New York in the 18 months I've lived here; if recycling options aren't easily accessible, people don't go out of their way to participate in the process.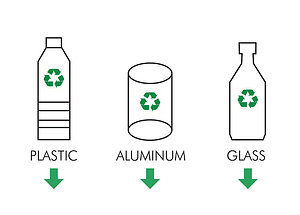 Auditing of our cleaning materials. I was able to get in touch with our cleaning company to ensure the solutions we use to clean our office are environmentally responsible. Cleaning agents such as ammonia—found in glass cleaners and polishes for bathroom fixtures—evaporate quickly and can cause issues for people with asthma and similar lung problems. I also wanted to eliminate products made with chlorine. Since we're already exposed to chlorine in the city's water, it's important to limit potential for higher levels of exposure as it can cause thyroid problems.
Moving waste bins to the ends of rows instead of placing them under individual desks. Our Design Director here, John Capobianco, really advocated for this. When you're forced to stand up and carry your trash to a bin, you're more aware of what you're throwing out than when you drop rubbish into a bin at your feet. It's a good way to encourage activity in the workplace because you have to stand up and move around to carry out this task.
Introducing paper-lite competitions. This effort is raising awareness around our material usage for printing. We want to encourage people to reduce their footprint and to become aware of
ways that we can challenge ourselves to print less. Paper is essential to the design business but finding a happy balance of what you use—and recycling what you do—is important because we use so much of it with plotting and drawings. Paper usage is a big part of a design firm's waste footprint. And with current technology, this should only get easier and easier.
Madison Welch, IIDA, LEED Green Assoc., is a graduate of the Savannah College of Art and Design's interior design program with a focus in entrepreneurship. Shortly after arriving at IA, she audited daily processes across the firm's New York office in an effort to support a healthy and environmentally responsible workplace.