Six months ago Tiffany Madsen was an intern in our Chicago office; catch up on her progress and lessons-learned as a new designer with the firm.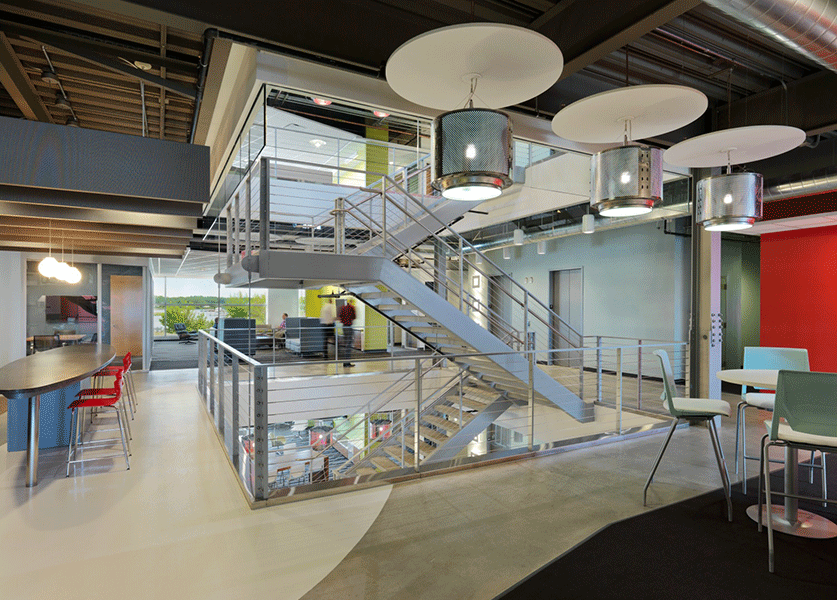 As a new designer entering the interiors industry it's very difficult to find a job. Many firms want a professional with at least two years of experience—which is understandable—but as a designer launching a career it's hard to find someone willing to give you a chance. I have many peers currently in this position.  I also have a small number of classmates from the University of Northern Iowa that have stayed on with the firm for which they interned last summer. Others have been hired by different firms; some are still looking for a position. It's certainly tough out there.
I had no idea what to anticipate entering the workplace. I worked for the facilities department at my university so I had a little experience beyond studio classes, but still didn't fully understand the amount of work it took—and the number of parties required—to complete a successful project. Working with IA's workplace strategies and environmental graphics teams, I'm learning about every aspect that makes a project not only good, but truly great for a client. Workplace strategies gives a client the opportunity to improve and change their business in ways they may not have known prior to working with IA. And to round out a project, integrating environmental graphics can help a brand express values to its own clients as well as staff. Both areas are very important differentiators that we didn't learn about in school.
I'm very grateful to be working at a firm that allows me to push myself every day. My transition from interning to formal employment was very smooth. From day one my skills were not only utilized, but maximized. There are so many young designers who spend the majority of his or her time doing the work no one else wants, but that has never been the case here. It's great to work at a firm that values my opinions and allows me to take on design challenges every day.
I think it's always hard as a new designer to push yourself out of your comfort zone and be ready to take on new challenges. In college, the projects you work on aren't real so if you make a mistake you're not hurting anyone. In the real world, being off by an inch can really impact a design, but working side-by-side with other designers and architects makes these challenges less scary and more manageable. I'm grateful for the collaboration and team-centric culture here at IA.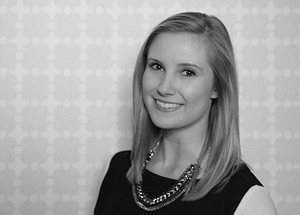 It's been great to see a project from its beginning through to the end. Starting off with programming and learning which details the client wants to see in their future space, to schematic design and design development, the program comes to life with a design and palette. You get to see the client's excitement about what the space will be in the future. Following through all the way to punch listing and ensuring the space is perfect for the client to occupy is a great process many designers don't get to experience in full.
Being a young professional can be a hard position to be in no matter in the industry. You want your co-workers to take you seriously and be able to trust you enough to hand off responsibilities, but it's reasonable to expect some lessons-learned moments along the way. Having the confidence to ask questions and take advantage of the expertise afforded by more experienced co-workers helps me succeed.