In Mecklenburg County, IA helps build a playground that memorializes the children and staff of Sandy Hook Elementary School.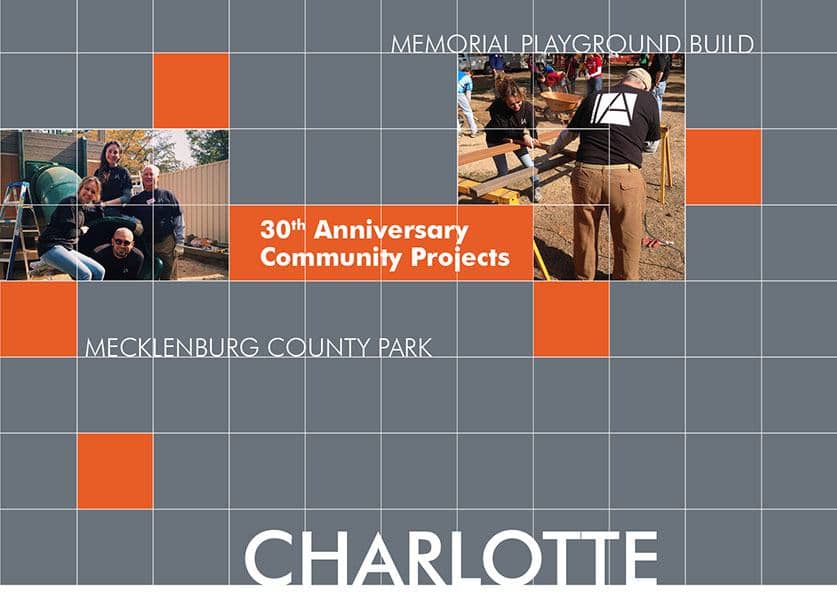 When the director of Mecklenburg County's Parks and Recreation department decided to build a memorial locally in honor of the children affected by the Sandy Hook Elementary School shooting in Newtown, Connecticut, the organization chose something directly related: a playground. "The director wanted to do something in memory of the victims," says Lori Saylor, volunteer services/special events coordinator at Mecklenburg County Parks and Recreation. Local nonprofit Partners for Parks raised funds to finance the build, and the playground was constructed entirely by volunteers, including the Charlotte office members of IA Interior Architects.
"It was great to be a part of a large group who came together to build something that would be a lasting memorial to those who lost their lives on that tragic day," says Douglas Gigi, a project director at IA. The playground was built at Park Road Park, a dedicated recreation area located directly south of the city of Charlotte. The park boasts tennis courts, baseball diamonds, and volleyball courts, concert shells, and, more recently, a large playground for children. The IA team worked with 150 other volunteers from local design and construction firms to build several structures which include a pirate ship, an elevated ropes course, a climbing wall, monkey bars, a fireman pole, and a slide.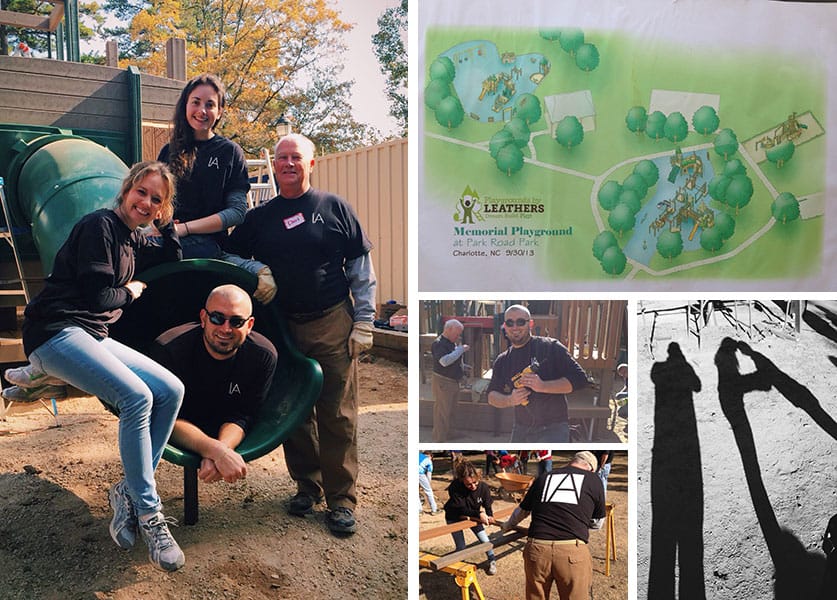 "We all enjoy being creative, whether we are measuring a distance between two surfaces, using the hand saw to cut pieces of lumber, drilling in screws, or cleaning up construction debris, we had the chance to be part of something big that will impact our community," says Allison Byrd, a designer with IA in Charlotte. "The real effort wasn't just physical but came as we worked as one team with other teams of volunteers who were building for the same cause." Byrd estimates approximately 2,500 volunteers in total contributed to the building effort.
"IA is newly committed to the Charlotte market, and being able to give back to the community as a part of something so special was inspiring," Gigi adds.