At the chapter's Awards of Excellence gala, David Bourke was recognized with the 2015 Service Provider Leadership Award.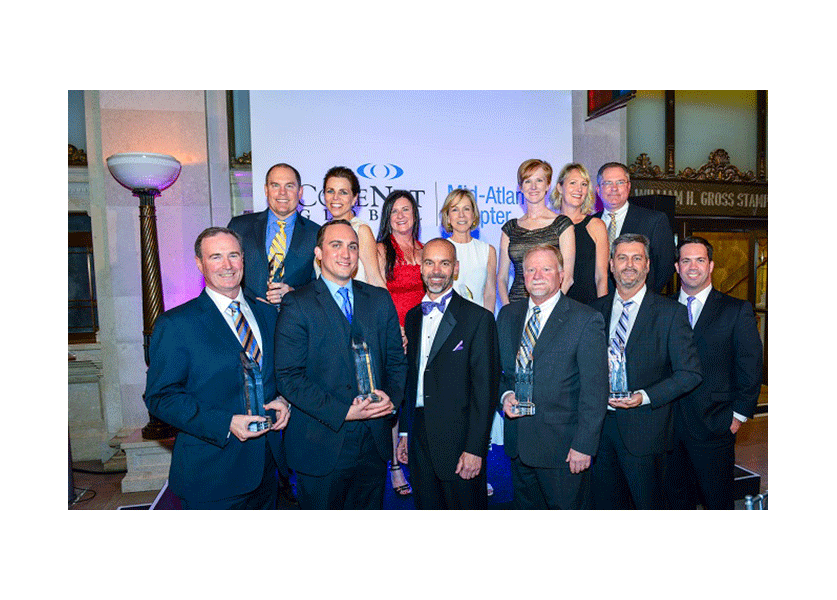 On May 14, IA Interior Architects Executive Director David Bourke was recognized with CoreNet Global Mid-Atlantic Chapter's 2015 Service Provider Leadership Award at the organization's 11th Annual Awards of Excellence Gala. Bourke was recognized for a demonstrated ability to deliver services that exceed client expectations, provide measurably added value on project delivery, and a reputation for high ethical standards and creative problem solving across commercial real estate.
"Our award winner personifies the principles upon which the firm was founded: To provide unparalleled integrated strategies, design, and architectural services while focusing on the needs and business objectives of its clients," says Al Nielsen of AOL and vice president/president elect of CoreNet Global's Mid-Atlantic Chapter. "With this in mind, our winner has been able to deliver projects which have exceeded the expectations set, through his strong leadership and commitment to under promising and over delivering. Congratulations to David Bourke of IA Interior Architects on winning this award!"
"It is a great honor to receive an award that was conferred by clients and peers in the industry—those who made up the committee—so I see this not as an individual award; at IA I have been fortunate to work with some of the most talented and dedicated professionals in the industry," Bourke says.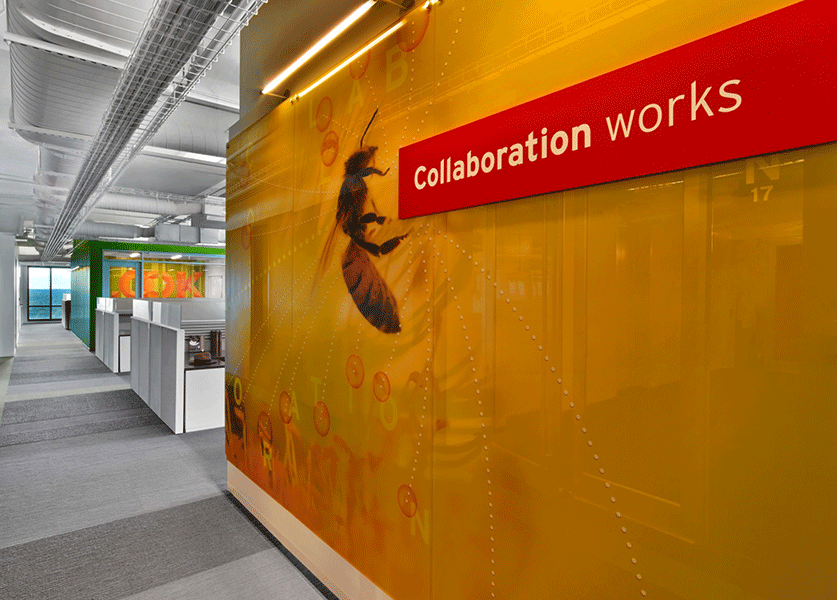 Bourke developed the firm's Global strategy and the Alliance program, working with design partners across the globe to support IA's clients. It's an embodiment of the "think global, act local," ethos, as well as a delivery model that exceeds expectations of both clients and colleagues. "The sharing of ideas, concepts, creativity, and solutions have been extremely important to IA's continued leadership in its field, and in providing value adds to their clients," says Katrina Reid, director of global marketing at IA.
As the Global Account Principal for Red Hat, Bourke and his team collaborated closely with the client's CRE group to develop new workplace guidelines that reinforce Red Hat's culture of openness, constant learning, and sharing. "Working with David and his team has helped take our workplace planning to new heights in terms of attracting and retaining top talent, as well as creating a more efficient workspace to help drive down real estate costs," says Craig Youst, formerly the senior director of global facilities and real estate at Red Hat.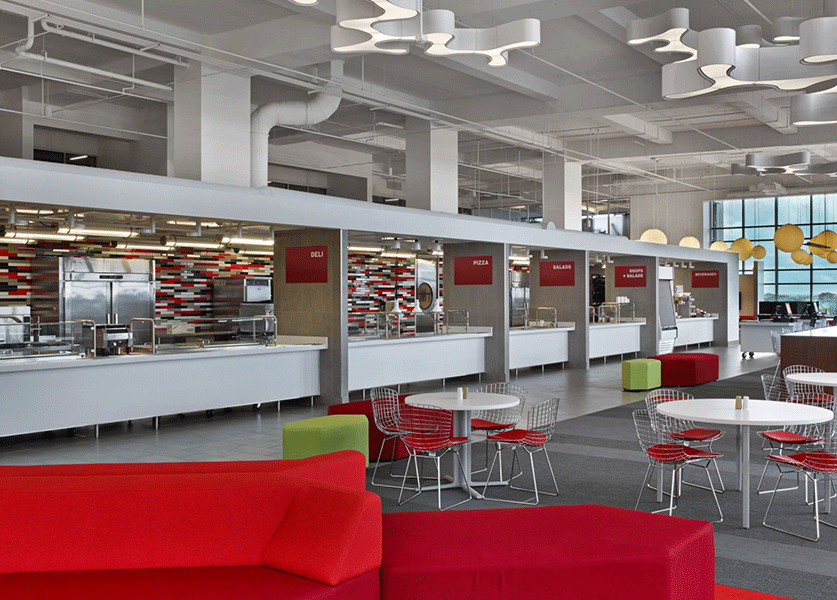 For AIG, Bourke led a team to work with the client for a data-informed strategy that supports a new workplace and drives future opportunities and portfolio development. And from London to Helsinki to New York to Buenos Aires, Bourke has been responsible for more than 40 Nokia Siemens Networks projects to implement the Modern Office Concept in support of their workplace metrics. As Executive Director, Bourke continues his involvement with many of IA's global clients and strategy to support their needs, responsible for over 1,000 projects worldwide and counting.
"For the firm, the award is recognition of our leadership from an industry organization, and it is very satisfying to know that the work we have been doing makes a difference," Bourke says. "It is quite an honor."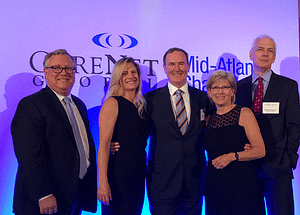 Bourke has been a member of CoreNet Global boards and committees, including its Mid-Atlantic and New York chapters, the Eastern Regional Symposium (ERS), and both CoreNet's North American and European summits, as a sponsor, speaker, and active participant. He has led and actively participated in presenting educational programs, as well as assisted with topic, tour and speaker development. In addition to CoreNet, Bourke is a member of the Industrial Asset Management Council and International Facility Management Association, and has committed his time and firm resources to numerous charitable industry events, such as DCBIA's Community Service Day, IIDA's Cosmo Couture, Design Industry Foundation Fighting Aids (DIFFA), AIDS Walk New York, and the Connor Cures Foundation.