You may be surprised by this list of non-traditional film production and distribution companies.
Mobile video is a fast growing market for content developers and publishers, with nearly 40 percent of YouTube's audience of 50 million accessing the site from their smart phones or tablets. But some clients are investing in a large-format, communal viewing experience with screening rooms in the workplace.
Here are five, recently designed by IA.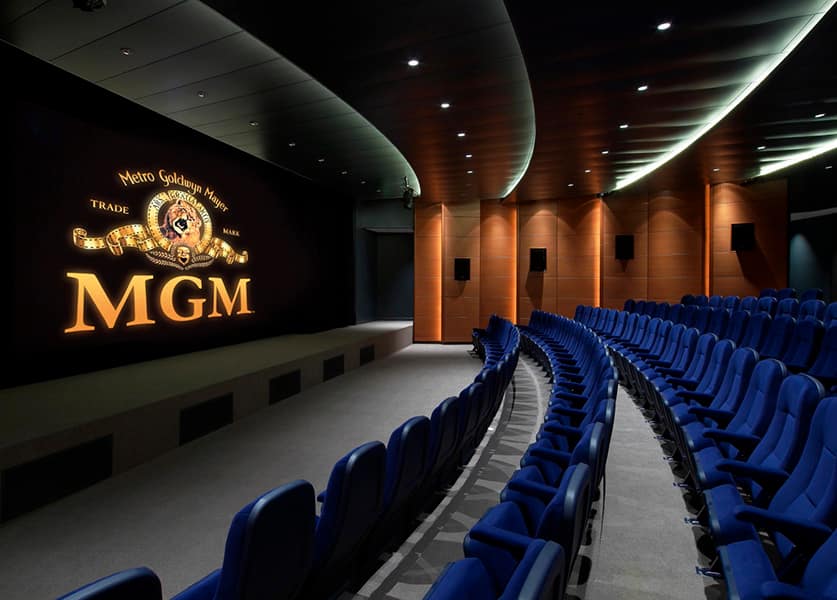 As one of the most widely recognized film production and distribution companies in Tinsel Town, Metro Goldwyn Meyer's state-of-the-art theater features an acoustically optimized experience in-house—and a silent one outside. Speaker noise is isolated from the surrounding office, minimizing distractions in the workplace.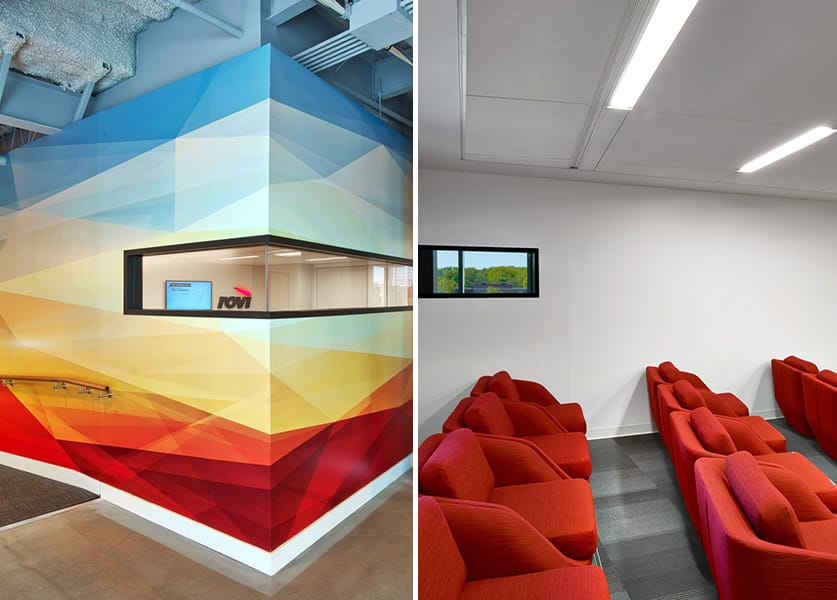 Rovi in Wayne, Pennsylvania
With its new headquarters, the entertainment distribution software company wanted to shed the feeling of old, dark movie theaters—the dominant design theme for entertainment companies of a certain time—and adopt a more inviting, residential feel. To reinforce this, the traditional screening room doubles as a customer demonstration room where the raked floor and red chairs are one of the few carry-overs from theaters of the old days.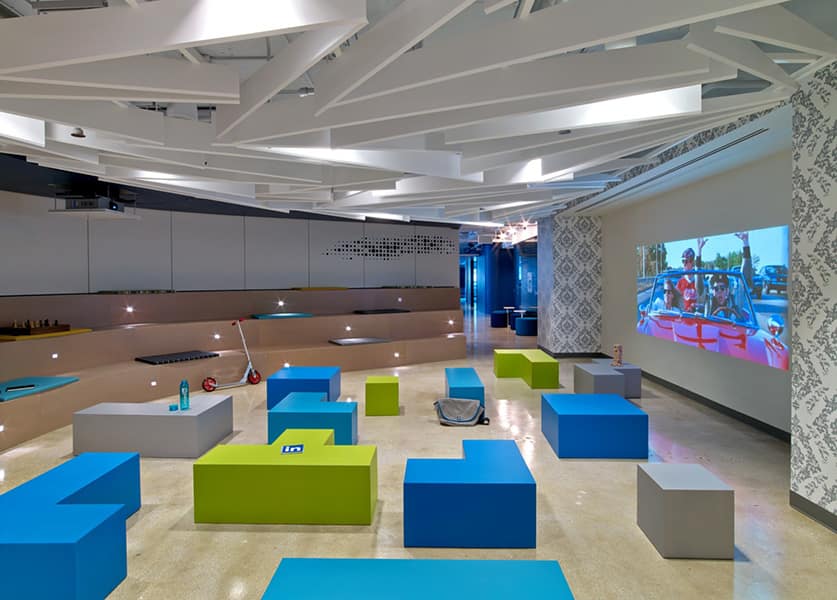 LinkedIn in Chicago
To address key project drivers of connecting and recharging staff, LinkedIn's Windy City location features a screening room with comfortable foam seating that can be repurposed for viewing parties and town hall meetings with equal ease. Multiple generations can use the screening room to come together through one of the original methods of storytelling.
LinkedIn in New York
The top of the social networking company's real estate stack in the Empire State Building features spaces to recharge, including a screening room. Equipped with gaming consoles and high definition screens, it's a great place to take part in a group training session, or connect with colleagues over a game. The space can also accommodate larger audiences when the velvet privacy curtains are open.
Sapient in Miami
As an advertising agency fluent in digital storytelling, video content is one of the firm's primary service offerings. And where better to watch the premiere of your client's debut placement than in a visually optimized environment with your creative team that brought it to life? The screening room is a great place to review work, as well as engage with colleagues.