The home for an online medical billing company embodies connectivity and authenticity through craftsmanship and integrated branding strategies.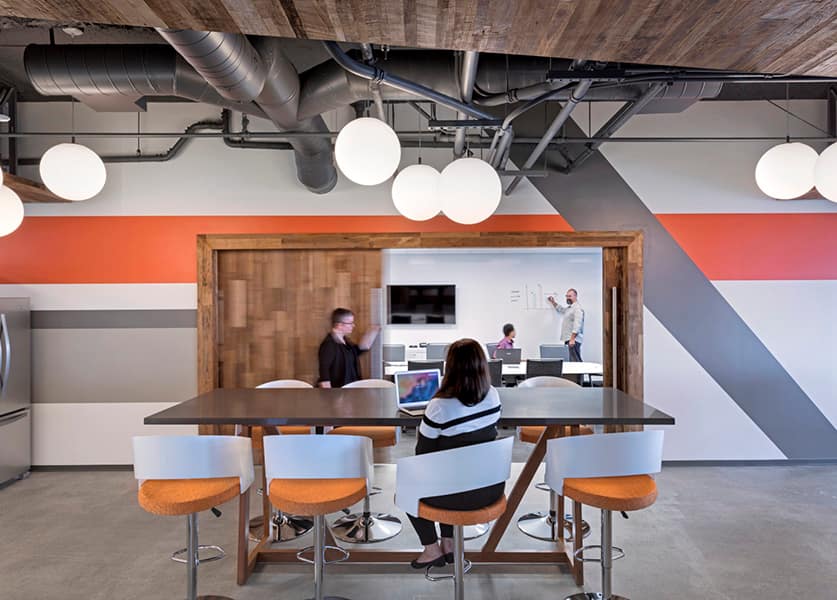 In the burgeoning digital health market, Emdeon's namesake ("Em-de" is a phonetic spelling of MD, combined with "on" for online) is as effective as its holistic vertical market solutions. To help the client keep stride with the healthcare industry's rapid pace of change, IA designed Emdeon's new Bay Area headquarters to emphasize the company's values of connectivity, flexibility, and integration.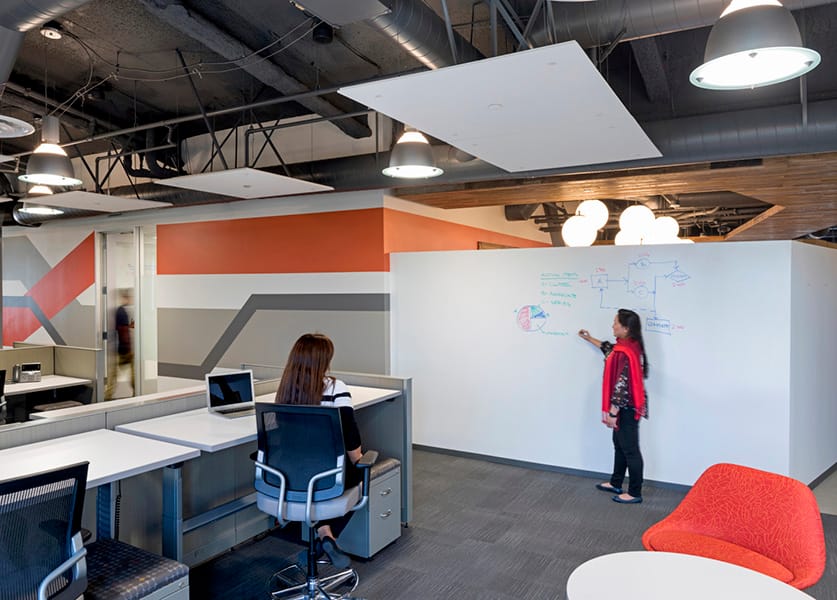 Through key client interviews and visioning sessions, IA distilled a design program that met tight deadlines and programming requirements. ""Working directly with the end user group gave us many opportunities to collaborate, from the wall graphics to the layout to the furniture selection," says Project Architect Diane Rogers, AIA, WELL AP.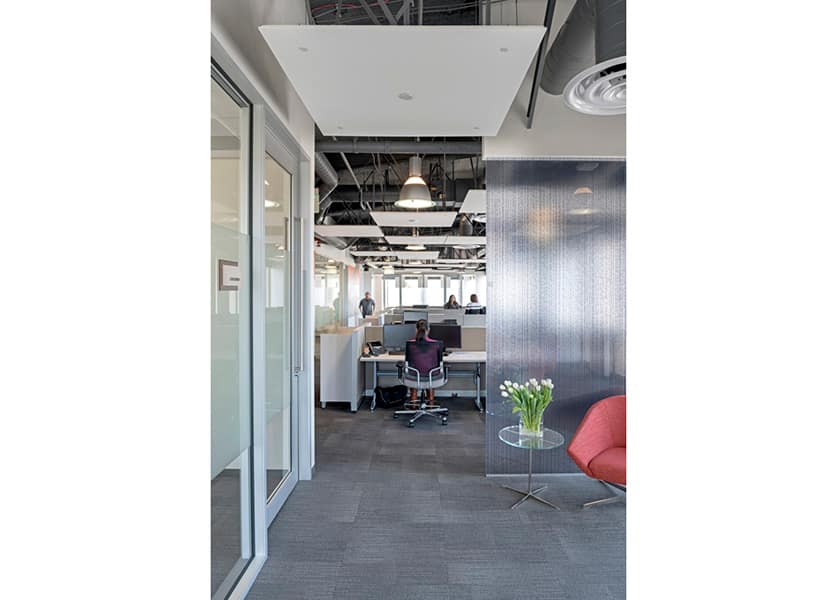 A glass-walled elevator lobby features a custom wall graphic of stylized Bay Area icons. The lobby brings visitors directly into the staff lounge and break area, reflecting Emdeon's emphasis on connections—both between staff and with visitors.
Suspended ceiling planes made from locally reclaimed wood draws visitors into the core of the floor plate. A custom graphic—abstracted from the Bay Area Rail Transit grid— seamlessly wraps core walls, delineating the break area, a large conference room, and adjacent ancillary spaces.  
An open office rings the core with height adjustable desks, soft seating, and unassigned "flex" offices. Offices are wrapped in frameless and writable glazed walls, keeping the private work areas integrated in the open office. The floorplan leaves the perimeter windows unobstructed while still addressing a balance of private and public work areas.