IA Interior Architects hosts Vivacity and Delos Living for a panel discussion on ways in which wellness principles Affect the human experience of the built environment.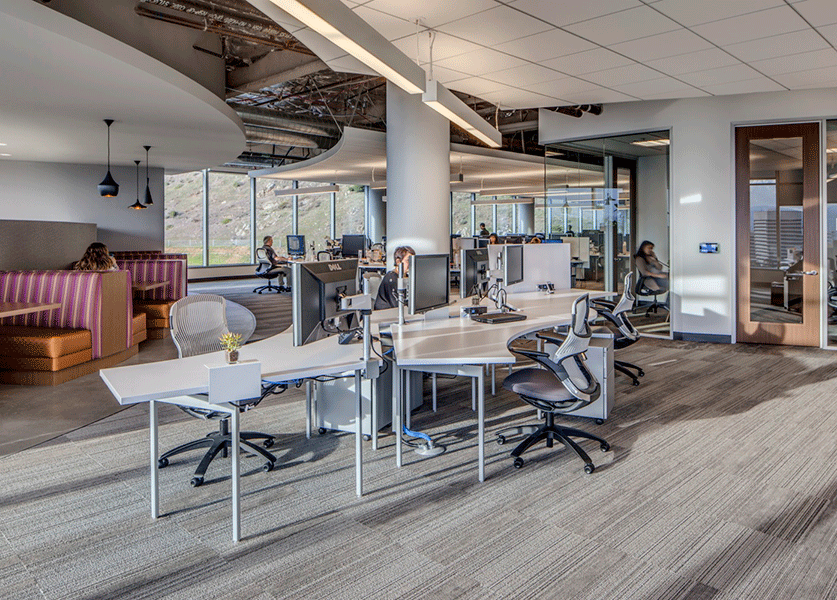 We're all familiar with the statistic that we spend 90 percent of our time indoors, and much of that time is in the workplace. But it's no longer exclusively about office design; it's a seamless integration of "life" into the work environment. As designers and planners of workplace, one of IA's areas of focus is exploring ways to enhance the human experience, thereby increasing employee engagement.  Through a multidisciplinary approach that connects business, wellness programs, space design, and environmental graphic design, we assist in the delivery of a stronger ROI and healthier employees.
To explore how a wellness focus affects healthcare, business, and design, IA assembled partners from Vivacity, a subsidiary of Premera Blue Cross, and Delos Living for a roundtable to discuss the factors at play.
Neal Sofian
Director of Member Engagement
Vivacity, developers of wellness programs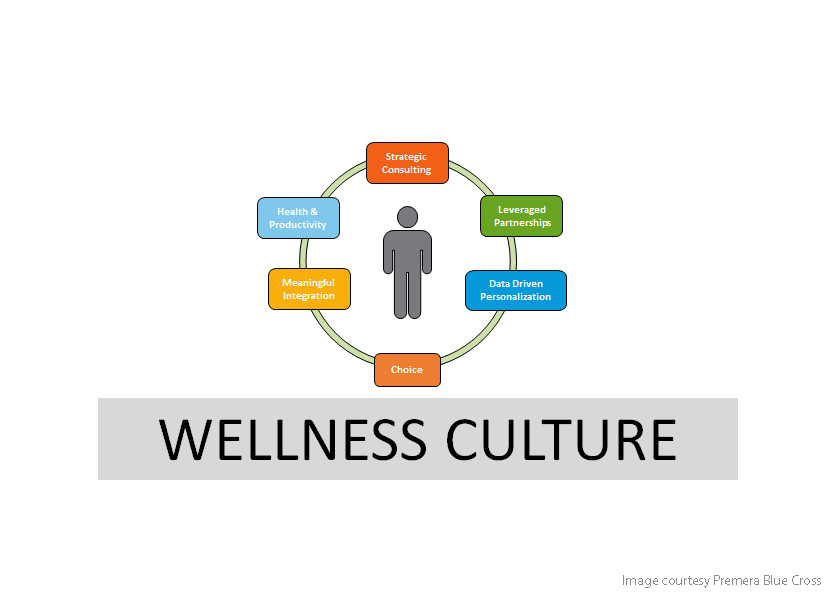 "Suction not pressure." How do we excite people around a cause, and how do you do that with a company of 150,000 people? How do we think through that strategy for an engagement approach that can encourage people to participate? This comes back around to the "why." Saying just "because you'll be healthy" doesn't work. People can be casual about prioritizing health goals, but tend to take mortality much more seriously. 
We have to provide choices based on personalization. We in the medical field have treated wellness as if it's all about health risk but people are more than a set of risks. We are humans with desires and meaning in our lives. If we don't learn more about what drives people—how they communicate and operate—our chance of making a difference is almost nil.Through IA's understanding of a company's wellness philosophy, we design space that supports and evolves the human experience.
Phil Williams
Executive Director, Project Delivery
Delos Living, Creators of the well building standard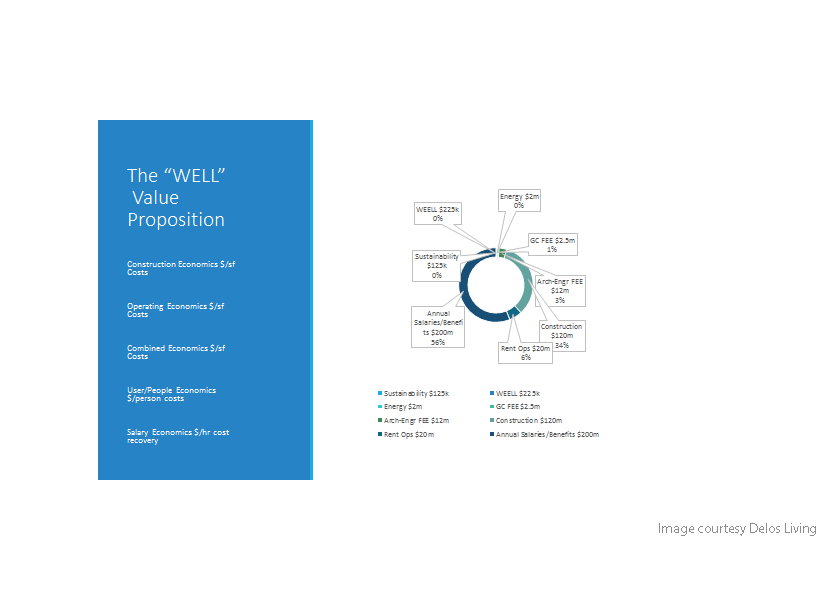 The WELL Building standard is at the convergence of where medical science and building science meets business. Our goal is to provide design professionals, and building owners and operators, with a concise set of peer-reviewed standards to address elements of the built environment that affect occupants most. The standard itself advises how to provide better light, air, nutrition, fitness, better [quality of] life and better choices.
How about we turn the building into what it's all about? The people. It's not just the brick and the mortar, but it's not because they're an alternative to caves. We also have to consider ROI. If you start talking about dollars per person, instead of per square foot, the brain falters. It opens up to reconfigure new information, so we use this opportunity to change the message a little. Within the framework of wellness, we can look at construction, operating, and combined economics, as well as people and salary economics. Metrics are key to reinforcing what works, and the WELL Building Standard provides an important look into the economics of engaged and productive employees through wellbeing initiatives.
Diane Rogers, AIA, WELL AP
Project Architect
IA Interior Architects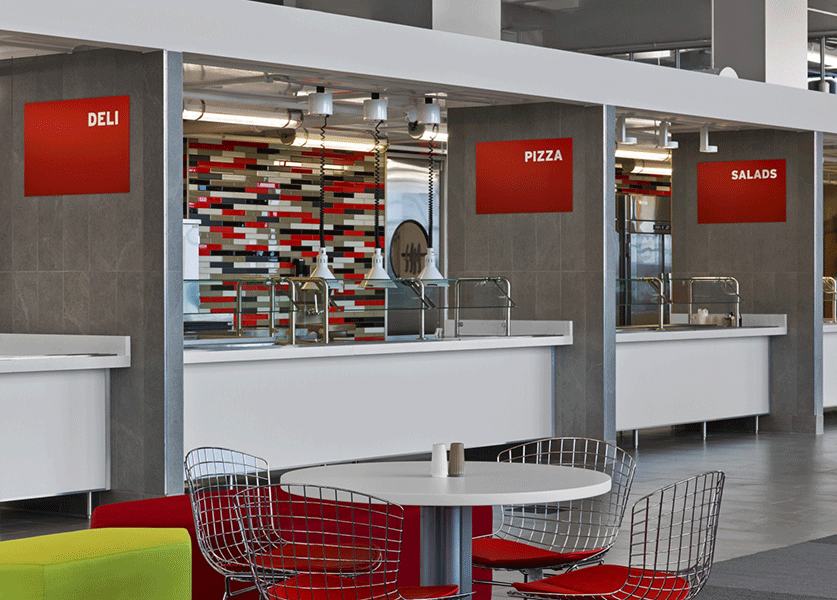 As designers we have to focus on physical and psychological comfort, as well as providing all the functional programming a space has to have. Over time, break rooms and cafes have been pushed aside based on who thinks they're essential versus optional, but as a human element, we still find places to gather for nourishment—even in the workplace—as a critical design element.
How do we help people make healthier choices? We don't want to push them in—we want to draw them in and provide an opportunity for everyone to make good choices.  Through our experience we have found success in affecting employee behavior by designing break areas, or kitchens, with easily accessible drinking water and ample counter space to hold fresh fruit. These simple measures ensure everyone finds nourishment at work through suggestive measures that promote healthy decisions.
Nancy Heywood
Principal
IA Interior Architects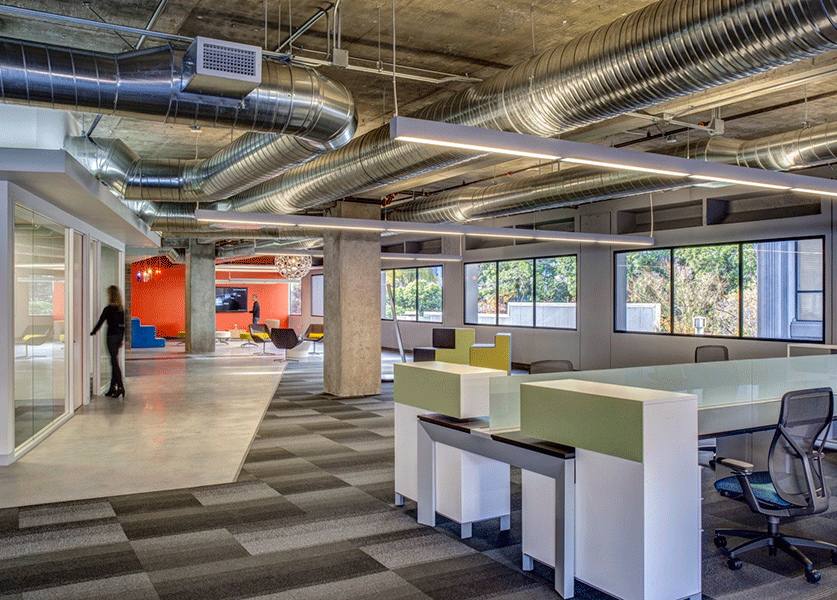 As stewards of the human experience, we connect business, health, and the workplace. Just as our life is a succession of moments, our workplace is a succession of spaces.  How do we organize space to enhance productivity and healthy practices? Specifically, how do we promote walking meetings, for instance? Often times our approach looks beyond the boundaries of the typical workplace. Through ways individual floors are designed or empowering people to step outside the office and utilize building amenities and the surrounding landscape, we can create destinations that emphasize the journey.
Another important aspect of the human experience is comfort. If everyone perceives comfort differently, how do we address this in the workplace without costly customization?  By providing strategic and thoughtful work space options, employees can make those choices throughout their day. For example, by moving from a warmer place to a cooler place, or from a table to a lounge chair, the choice for individual comfort can be a key ingredient to productive employees.
IA continues to grow its holistic approach to designing workplaces that support business drivers and enhance the lives of employees. With our talented team and the help of our strategic partners, research and development that elevates the practice of interior architecture remains a key component of the firm's practice.