Pre and post-Covid hotel trends. The fusion of spaces and the experience of arrival. We talk about it with Veronica Givone.
"Many believe that hotels' public areas are likely to shrink—I believe precisely the opposite. People will return to travel and socialize. It is our nature to explore, live new experiences, share them, and interact. Now that the vaccine is beginning to roll out, positivism will start to emerge, as well. We must now take into consideration (after almost a year) the Covid Hangover, and what impact it has had on our day-to-day life. We are craving trips and travel, meeting people face-to-face. Freedom and normality. For this reason, the use of public spaces and allowing people to experience them as they see fit, (to relax, to meet up, to have a drink, to socialize, to work), will remain unchanged if not amplified. We have learned to live a more fluid and flexible life in terms of "live-work-play", and we will be looking for multifunctional spaces and hubs to support our new way of living and working" says Veronica Givone, an interior designer with more than fifteen years of experience in hospitality. Veronica trained alongside great Italian and international architects and is now Managing Director of the new hospitality division of IA Interior Architects.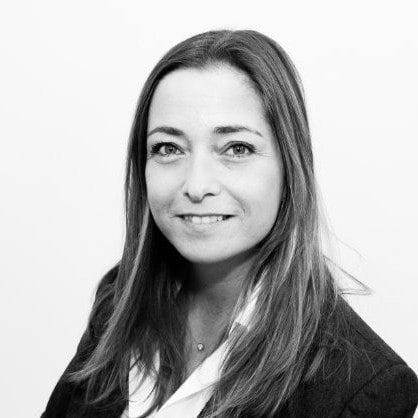 Working across a variety of market sectors, including hospitality, retail, workplace, and healthcare has equipped us with a different perspective and one conclusion: the user experience is at the core of all design.  
About IA Interior Architects. An American firm focused on interiors, IA was founded in 1984 to improve lives through visionary design and innovation. With 23 offices worldwide, IA works alongside clients to resolve complex issues and design innovative user-centric environments.  
Working across various sectors has equipped IA with a different perspective and one conclusion – the user experience is at the core of all design. From these premises, as a natural evolution, the window opens on the hotel industry's world, bringing all their know-how to the sector. 
Establishing a hospitality sector presence supports this philosophy, and hiring Veronica Givone, Managing Director of Hospitality, was a natural transition. David Bourke and Tom Powers – IA Interior Architects – co-ceo / co-president.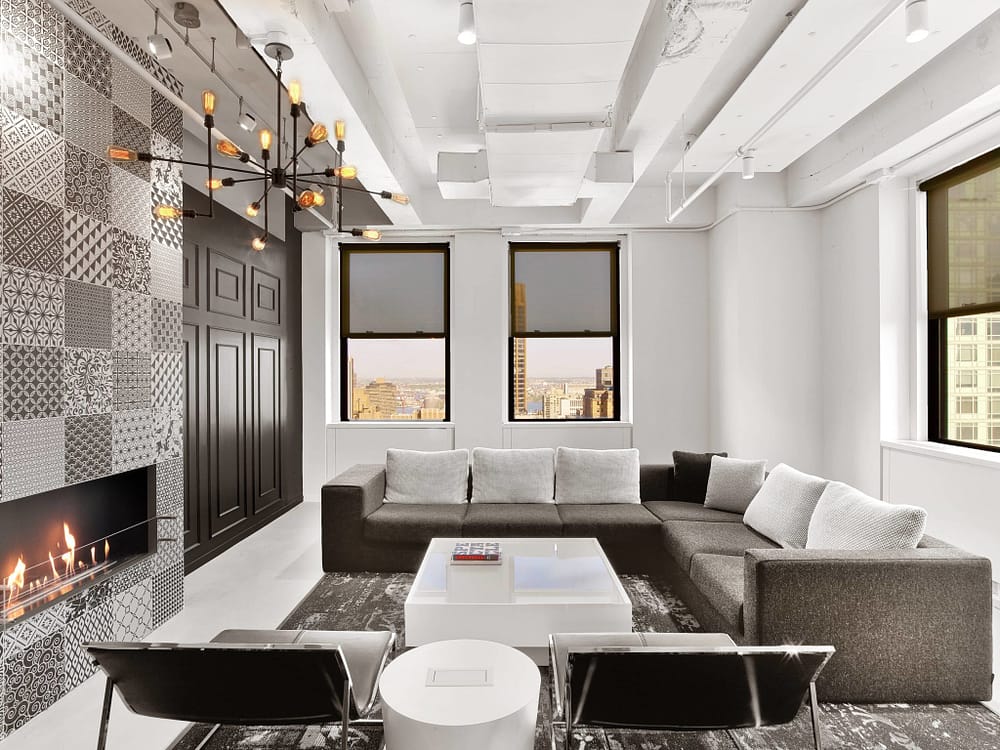 What differentiates a company like IA Interior Architects from an Italian one?
The Italian landscape is mainly characterized by small and medium-sized architectural firms very focused on the figure of the principal architect. IA is very different. IA Interior Architects was founded 37 years ago by David Mourning, specializing in interior architecture and design. In 2012 it became an ESOP (Employee Stock Ownership Plan) – thus giving everyone who works in the company the opportunity to acquire company shares. It is a company that is not rooted purely in its founder's name, but wants to leave a legacy regardless. More importantly, it is not linked to just a specific person, but to everyone who works there, who share a common goal and objective.  
 And what are the differences from the point of view of the design approach? 
We don't deal only in interior architecture and design—we offer integrated services, from lighting design to retail, graphics, sustainability, integrated technology, and workplace strategy. Each service is essential for designing the workplace and fundamental in hospitality. For instance, should food be offered in the hotel? And, if so, which type of restaurant or foodservice should be offered?
In eighty percent of cases the food & beverage specialist is a designer and the answer he will give will be focused on a concept of design and style but which is often not just what the customer wants: but a business plan to create, offer and justify the choice of a unique product that creates an attraction and generates revenue.
The workplace's design and the recent evolution of the office, with which IA has significant experience, has gone hand-in-hand with the hospitality industry's recent shift. There has been a fusion of functions, and each sector has looked beyond taking inspiration from the other.
The residential sector has inspired the design of hotels for years. Recently, hotel design has been more influenced by the office, and vice versa. Many clients ask us to design their workspaces with a strong hospitality feel and function; hotels have adapted their public areas to be multifunctional and allow flexibility, and retail becomes a strong partner and presence for both sectors. There is a significant amount of cross-pollination of lessons and ideas that is connecting seemingly unrelated experiences. All three of these sectors have core tenets in common: the arrival experience, the connection to the local culture (Genius Loci), a unique selling point (USP), and need for focus on wellbeing and sustainability, etc.  Now that we have learned how to do smart and remote working, the demand for flexible spaces is growing. We understood that we can work from everywhere, having experienced working from our homes for the last year. The future will need hubs to support agile work, giving us flexibility and a variety of places. Hotels will be designed to support people's needs and this new way of living.  Offices will adapt by creating multifunctional areas with various spaces for thinking, creativity, connection and collaboration.  It's all about providing spaces that empower clients, employees, guests and users; it's all about creating a rich experience that enhances a strong sense of belonging for all people in the environment.  
What do people want when they travel? 
When traveling, we want to have an experience. We want to be part of the local culture. We don't want to be the classic tourists. And the design must represent the place. Its origins, culture and history. Why use wallpaper with toucans in Milan? There are no toucans in Milan. There must be a story, a red thread that reminds you where you are as you explore the spaces. The important goal today is to capture the essence and soul of the place that surrounds you and to represent that essence through design, extending the cultural experience and further establishing a true sense of belonging to the place. Over-design can also be good, but it soon reveals its limits. Better a timeless design consistent with the place and its history.
Perché usare la carta da parati con i tucani a Milano? A Milano non ci sono i tucani.

Photography © Tom Harris.
 And what do you think will be some of the post-pandemic trends we see? 
 There will be a greater focus on health, both physical and mental. There will be an awareness of everything that can bring well-being, cleanliness and hygiene, and attention to a healthy diet, with wholesome foods supporting local suppliers and typical products.  
Flexibility in the way we book and live Hotels will speed up check-in and check out technologies and accelerate contactless tools. If before the pandemic one of the trends was to bring the green into the buildings, now we will use outdoor spaces as much as possible, where people feel calmer and safer. 
There will be a greater focus on health (both physical and mental), on the environment, and everything associated with wellbeing (cleanliness and hygiene, etc.). There will be attention paid to a healthy diet, with wholesome foods. Greater flexibility will also be required in booking with self-check-in and check-out, and contactless technologies will become more prevalent. If, before Covid, the trend was to bring greenery into buildings, in my opinion, we will see a reversal. We will use outdoor spaces as much as possible, where people feel calmer and safer.
How do you see the architect's work in ten years? 
The future is already here. IA Interior Architects has launched IAXR virtual reality software that allows the client and the architect to virtually meet in the environments they are designing or allows the company to create an additional connection space for its team, thanks to interactive 3D renderings. A technology that can also be used in the hotel industry, for example, by providing the ability to hold conferences inside hotels, representing their spaces virtually, and allowing people to attend in-person to decide to be present virtually, without limiting the networking possibilities of networking. A technology that can augment the promotion of a hotel, allowing event planners or individuals to virtually explore it before booking it. It will be possible for brands and investors to explore the space virtually.  It is certainly a technology that has costs and is still under development, but I am sure that one day it will find its application and become an integral part of the experience offered.