IIDA's Northwest Pacific Chapter names Miller the 2015 INawards Professional Honoree for his commitment to mentorship and the profession of interiors.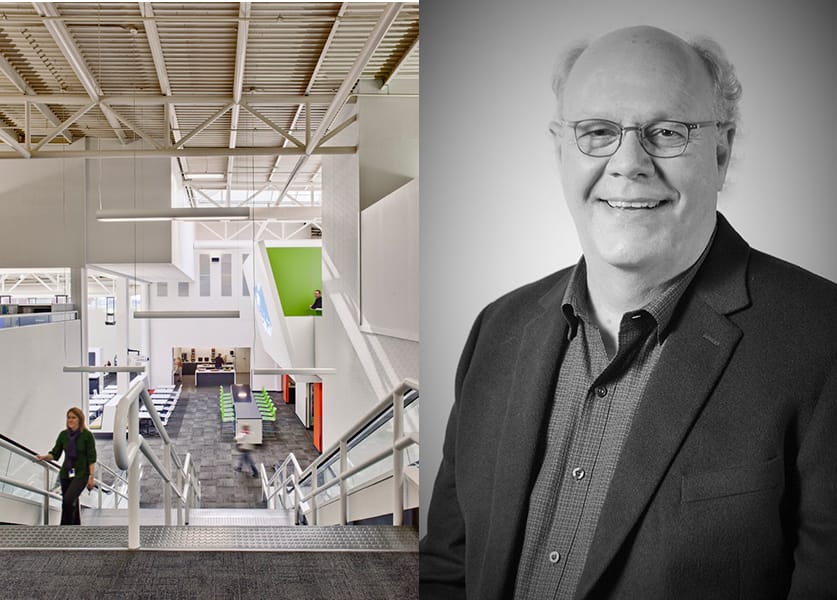 On October 26, IA Regional Managing Principal Jeff Miller, AIA, IIDA, was recognized as the International Interior Design Association Northwest Pacific Chapter's (IIDA NPC) 2015 INawards Professional Honoree. Cited for his commitment to mentorship and active participation in the advancement of the chapter, the IIDA, and the profession of design, Miller has been active member of the organization for 18 of his 35-year design career.
"I am truly indebted to my mentors and advisers along the way for their guidance and advice," Miller says. "For example, I once had a mentor ask me why the windshield of a car is so much bigger than the rear view mirror: Because what is ahead is so much more important than what is behind."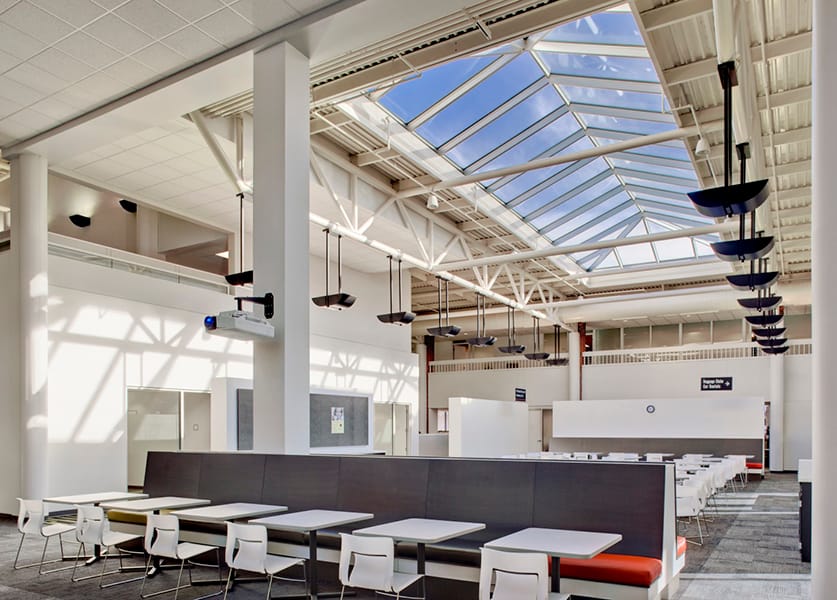 A Glance in the Rearview Mirror
Born and raised in Kansas, Miller graduated with a degree in architecture from Kansas State University, one of the few curriculums in the country at the time to integrate the study of architecture and interior design. He became the director of Interiors at HNTB in 1980, where he helped introduce interior design services in seven of the firm's architectural offices across the U.S.
In 1997, Miller opened the Orange County office for IA, and made what would be a permanent relocation to open IA's Seattle location in 2001. His leadership in the Pacific Northwest has yielded millions of square feet of design for clients including Amazon, Expedia, T-Mobile Headquarters in Bellevue, Washington, Suzhou Industrial Park Administration Building in Suzhou, China, the repositioning of 1001 4th Avenue, an iconic Seattle office tower, and the Russell Investment Center in downtown Seattle.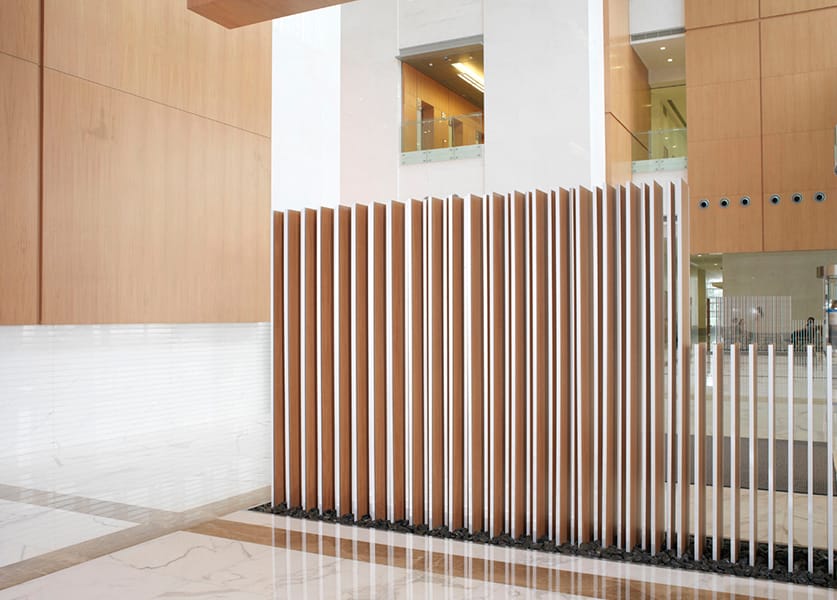 Within IIDA NPC, he has held a number of positions over the years. Most recently, he was Vice President of Revenue Development, and Acting Chapter President for 2011. He has actively expanded local competitions to regional formats, making IIDA NPC the first chapter to expand its programs to larger regional markets. He also sits on a number of competition juries and planning committees.
Though projects from his Seattle office have garnered design awards, the 2015 Professional Honoree is Miller's first formal recognition from IIDA NPC.
Insights and Ideas
Why did you join IIDA?
As you grow professionally, you first have an opportunity to affect details, then whole projects, then an office; if you are lucky a whole firm. IIDA is where you have an opportunity to affect the profession.
I went out to lunch with Ali Khatibi, an IA associate in Seattle, who was President at the time. My intention was to give him input regarding the INawards, on which I had a number of comments. His answer back surprised me: "Your comments would have a lot more meaning if you were involved in the chapter." I decided then and there to join IIDA NPC, serving as Vice President of Revenue Development and, eventually, President.
What advice would you offer to someone thinking about entering the field of interiors?
The truly interesting thing about interiors versus other design professions is how close it brings you to clients. I often say you need to know more about an organization to design the best work environment for the CEO, than an architect needs to design a building shell. You need to know the culture and the company's aspirations, so it becomes more personal and can lead to a richer design experience.
What advice would you offer to someone currently in the field of interiors?
Surround yourself with great people, especially those who don't always agree with you, are more talented than you, and who may be smarter than you. It makes your job more interesting, at the very least.
I have benefited greatly from reaching out to friends and collaborators in other offices, firms, and professions. The times that I have not thought big enough are the only times that I regret.
Any thoughts for the future?
The bigger we think, the better we can grow. It is our common interest to elevate the profession and the perception of it in the eyes of the world. If we don't, who do we think will?