The workplace of the future may not look like the Jetsons' office, but will change indefinitely based on how you define it.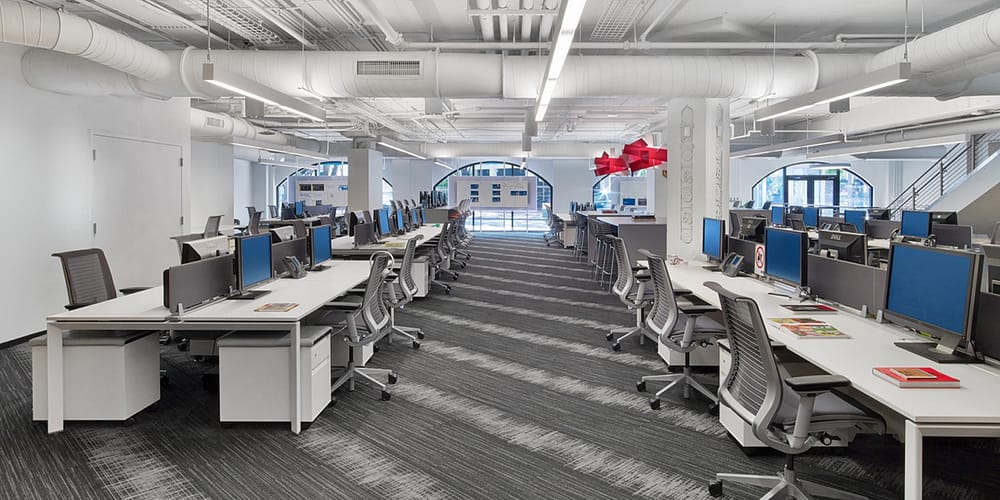 As technological advances allow us to work anywhere but the office, teleworking is an employee perk that is cropping up with greater frequency. And as workplace footprints contract, virtual connectivity is a growing skill set for managers. So, how are companies using the workplace and real estate opportunities to recruit and retain the best talent? Or, put more simply, are the teleworkers of today the leaders of tomorrow? Based on my 17 years as a designer and workplace strategist teleworking, and the perceived disconnect, teleworking doesn't promote leadership: Being in the office does.
When we consider the workplace 25 years ago, office management and political culture was not much different than it is today. Much like Dilbert's archives, that can come across in the same blend of offices, desks, team areas and lounges, long hours, desk jobs, mobility jobs, and women working for gender . What has changed, however, is the way we work with respect to ergonomics, wellness, technological change, and commute time.  Perhaps asking what the workplace will look like in 25 years should stem not from demographics; researchers and analysts are still grappling with the question of how four generations will work together, so we cannot base predictions on the unknown. And as they continue to develop responses and solutions to that issue, new age groups continue to enter the workforce.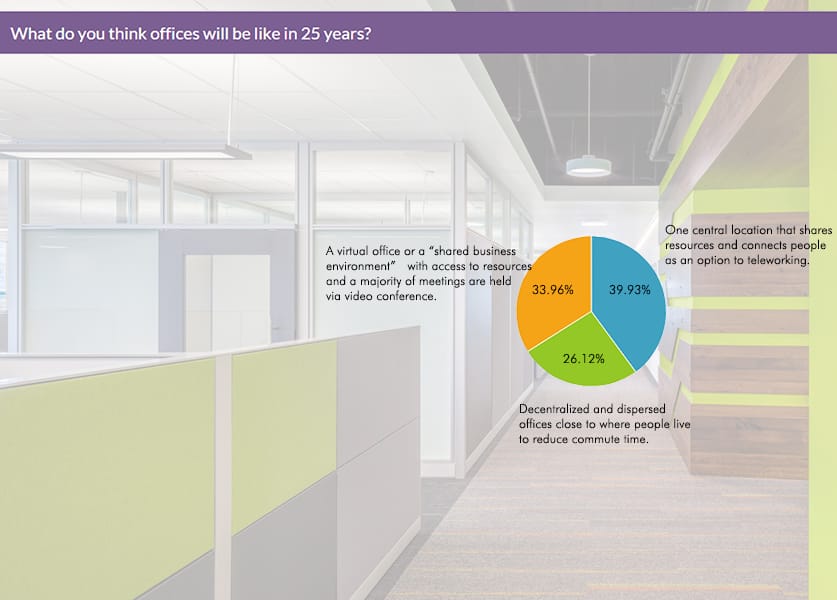 Instead, we should look at the issue from an organization's business model and where those businesses will reside. Whether a Fortune 500 company, small business, or an entrepreneurial work/play business model, the workplace for each will look different to support varying priorities and developmental needs.
If we focus on the large business model, distinctive of large Fortune 500 companies, these businesses are typically wanting to maintain a "one" community environment, with shared resources, real estate efficiency, and the immediate ability to connect colleagues. These scenarios typically offer employees the option to work from home versus the office, but the culture is primarily supportive of face-to-face communication, with the ability to cross-pollinate ideas and disciplines because people are present and together.
While these large offices may be located in the heart of a city, as we've observed with Amazon, Weyerhauser, and Russell Investments, there is a recent shift in the mindset of employers to push these headquarters outside of downtown . This effort aims to increase the appeal of the office by reducing commute time and choosing travel methods with lower carbon footprints. Within these offices, the goal of improving efficiency is addressed by designing a work environment that allows workers to move freely throughout the day, choosing how individuals want to define their "workspace" with the aid of the best technology available. This workplace often includes amenities that allow staff to best manage their time, where work can happen at home and home can also happen at work.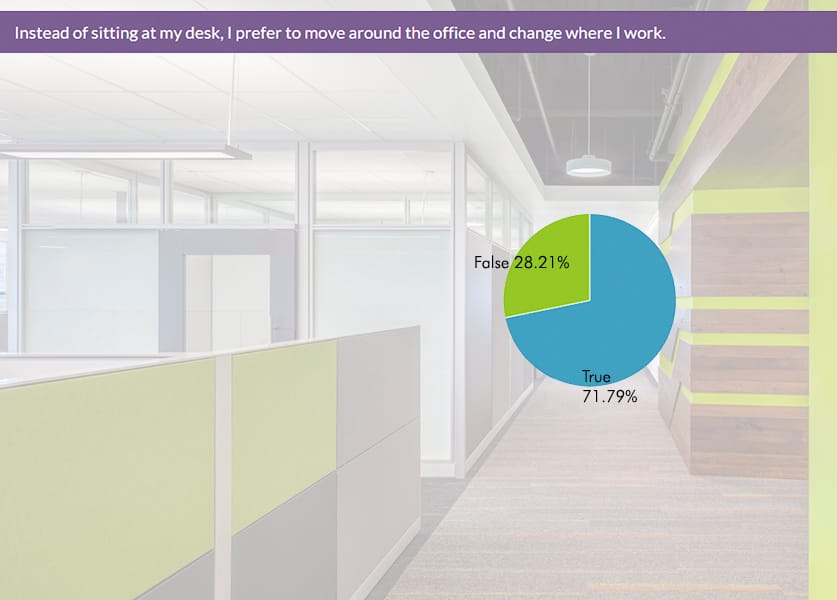 In a smaller business model, real estate preferences can favor either the heart of a downtown area, or a more decentralized area closer to where employees live. While a decentralized, dispersed office model may be appealing to staff, allowing them to manage their work and home lives more effectively, it may also lead to more silos, less community spirit and shared resources between staff, and possibly a disconnect in business goals. The structured nine-to-five ensures that teams are working together—at the same time—on the same initiatives.
If an organization identifies with the ever-growing entrepreneurial ventures where work occurs virtually—essentially everywhere and anywhere at all times of the day—these individuals or smaller groups could benefit from a virtual office, or physical settings that have shared resources. Imagine a small office with several architectural practices, with a product library that can be accessed by all and technology that allows for quick and easy access to connect with the larger team. Similar to the large business model, there are benefits to reporting to the office daily and tapping into a network of shared resources, comparable to a WeWork or Regus office.
IA's recent survey indicated that the most favorable state of the future workplace will be comprised of a central location that promotes a community environment, shares resources, and connects people with one another as an alternative to working from home. It seems that we can only answer the question "Are the teleworkers of today, the leaders of tomorrow?" with a confident "possibly." While the appeal of working from home to achieve greater autonomy over one's professional schedule can be enticing, the need for a physical, shared workplace will not disappear in our life time, or the next generation's.
So what will the workplace look like in 2040? We may not have flying cars, but the workplace isn't going anywhere. Technology is making tasks easier to manage and access, but nothing can take the place of face-to-face physical interaction. It's no longer a simple question of how to measure productivity for individuals and organizations: It's about social interaction and connectivity with the greater population. There is no one-size-fits-all solution: The workplace will continue to be defined by how you customize it.