Mandated lighting controls provide design opportunities to create ambiance and support preference with economy and convenience.
From photo sensors and occupant sensors to dimmers, the restrictions and guidelines imposed by current energy codes, which mandate the use of costly controls for lighting, can be frustrating for architects, designers, and clients alike. If you pay your own electrical bill—or are at all conservation-minded—you might find consolation in the energy savings or long-term pay back to be achieved, but still, who likes being told they have to spend more?
As a lighting designer, I choose to look at advanced lighting controls as  a design opportunity —not a burden. Since codes are beginning to require that most interior lighting is dimmable, why not take full advantage of that capability and use it to create dynamic lighting solutions that extend the usefulness and appeal of  the workspace? Clients increasingly request customizable controls and, in a recent IA survey, two-thirds of respondents  said they'd like  more control over the lighting in their personal workspace.
Advanced lighting controls provide sophisticated network systems that can control whole facilities, but pre-set scene controls allow for smaller-scale advanced control to customize more intimate spaces with a variety of lighting choices and advantages.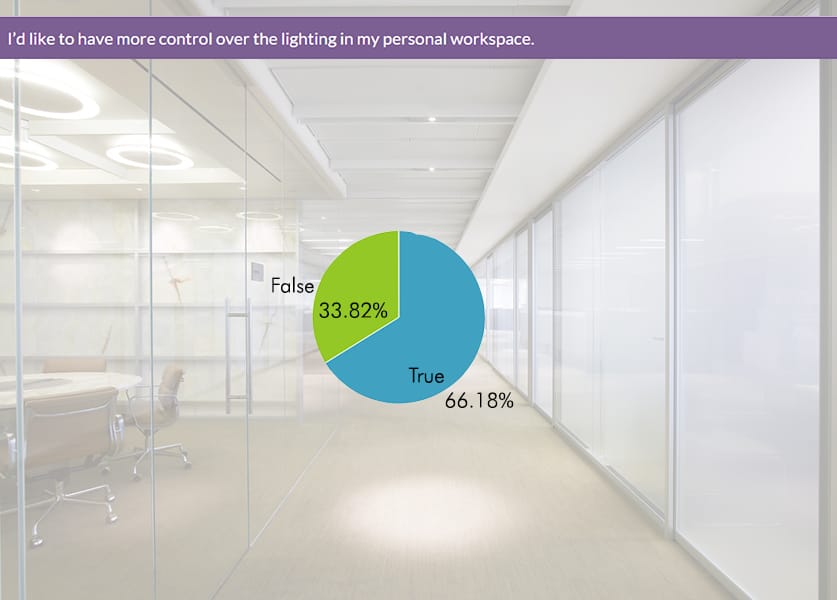 What is a Pre-set Scene Control?
Most of us have walked into a conference room before, located the anonymous row of six or more slide dimmers lined up on the wall, turned each one to full power, and left them that way, as if they were daring us to do it.  It is strangely satisfying, to unleash all that power, by making the room as bright as it can possibly be. Maybe this will work for the Skype video conference we're about to join; likely we'll all appear as just silhouettes to the people on the other end of the video. But there's no time to play around with the lighting, the call is starting!
This all-too-familiar scenario can be avoided with scene controls, which allow us to save lighting settings and replay them at the touch of a button, like dimming levels or even the color temperature need to address the question of a group of fixtures in the room.  This may seem like a simple convenience, but the ability to re-set the ideal light levels for lighting-sensitive activities is absolutely vital. And it's as easy as picking up your iPad—which is probably already in your hand anyway.  Why invest in specialty fixtures for videoconferencing if end users can't set the lights appropriately for that function?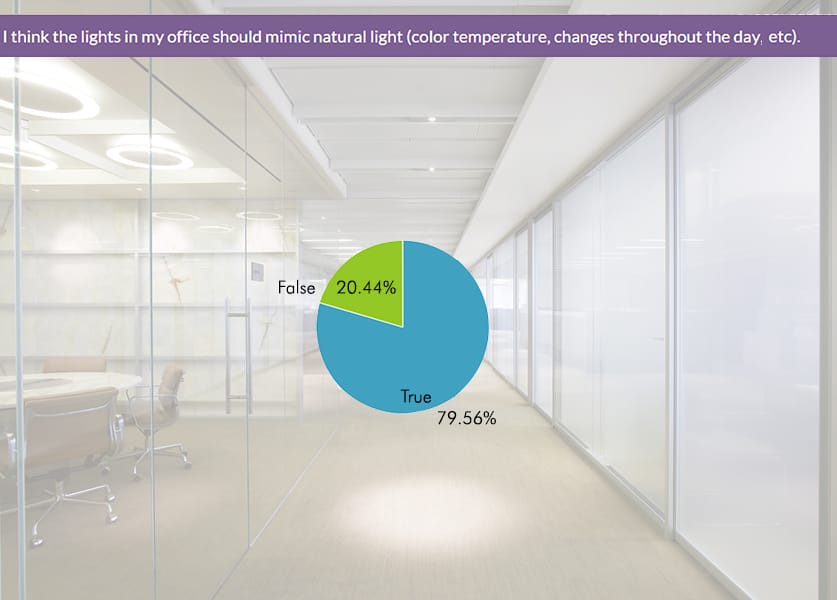 In a multi-purpose room with scene controls there might be a button for casual dining, another for all-hands meetings, and an extra bright setting for after-hours cleaning.  In a conference center, carefully programmed scenes can make lighting an event with a mix of projected video, a panel discussion, a product demonstration, and a keynote speaker, a very simple task.  In a building lobby,the scene controller might cue the color of the lighting to change over the course of the day, mimicking sunrise, mid-day, and sunset.
Scene controls are nothing new, but they have become dramatically reduced in cost, and touchscreens have made them much easier to program and intuitively use, so they needn't be just for the boardroom anymore.  The lower cost of electronics transforms this addition from a budget-friendly upgrade for the user experience to one where we walk into a room, and find the smartphone-like touch screen on the wall that reassures us that we're in the "River View" conference room with several lighting scene options awaiting us, including one for that video conference for which we reserved the room.  It might also have a setting for the yoga class that starts at 5 pm, a happy hour lounge, or a game room. Just as lighting design for a theatrical stage production sets the tone for the activities occurring on stage, so too can scene-controlled lighting for interiors.
Gary Bouthillette is a Virginia Tech alum with 20 years of experience in interiors and lighting design. When he isn't tinkering with lighting in IA's downtown LA office, he can be found in his home workshop/mad scientist laboratory surrounded by vintage electrical gear accompanied by his canine assistant, Bob.