A focus on VR technologies and empathetic design goals provided context for our panel on workplace and the delivery of architecture and design.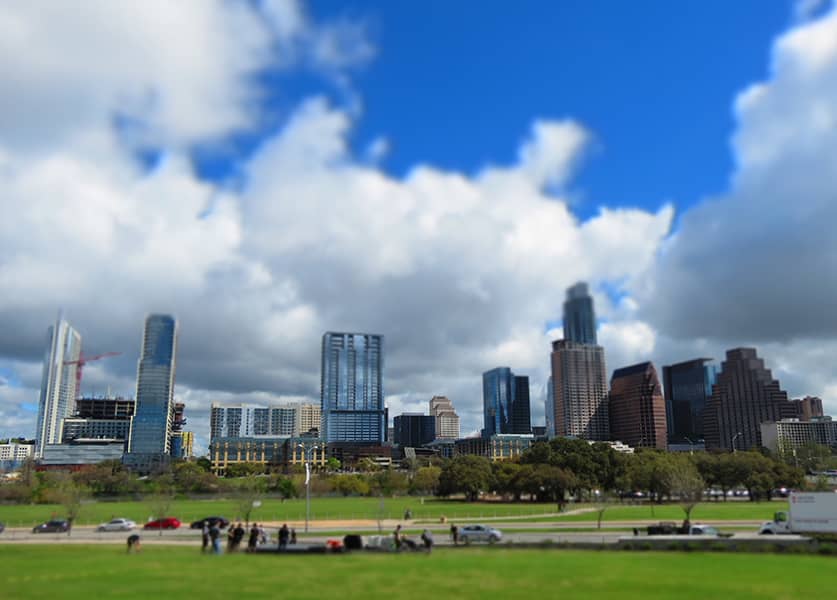 I spent a full week of March in Austin, Texas to attend my first SXSW, or South by Southwest Festival. I knew it was big, that it was consuming more and more of the city's built spaces each year, but nothing fully prepared me for the actual size and impact it has. In particular, this festival has great importance to our field of interiors that, despite the lives we touch with our work, remains an insider's field. But lately, I've been noticing a shift in that perception and my time at SXSW reinforced my growing suspicions.
I can't remember a more rewarding time in my career when interior designers could truly be influencers. I've been trying to figure out why now.  During my career, there have been highs and lows in the influence asserted by interior designers. What is different today? Doesn't it feel like  opportunity is increasing and more doors are opening?
Attendees at our #VRforArch panel at #SXSW2016 test drive the #VR environment pic.twitter.com/GJlk2r0qoC

— Interior Architects (@IAarchitects) March 15, 2016

After a few days of listening to the perspectives of many at SXSW, I think I see more of "why now." The ideas were not only those of futurists or even the corporations themselves that we design for. These ideas are also coming from retailers, data scientists, entrepreneurs, podcasters, journalists, social anthropologists, librarians, community builders, Uber drivers, film producers—from all over the world. Thousands of people take time out of their busy schedules to make time to physically be in Austin, year after year after year.
So, what is so rewarding about being there and these times for us as interior designers and architects?  Technology has accelerated the delivery and scale of on-demand services; so much can be done for us and made easier. But at this time, we crave the inspiration that comes from friction. We crave experiences with live human beings. We crave connections to leverage our inventions. Dare I say it? We all crave the office. But not your dad's or mom's office because that place served a different purpose. We crave the office as a community, and a safe place to express ideas. A place to goad our creativity and inspire innovation through the constructive criticism of and interaction with our team. A real-life, every day, relevant test lab. Today, we are all makers and influencers. And the world needs interior designers to help create the best, most supportive experience.
Now you're probably still wondering what really happened in Austin? We saw various forms of VR technology, and we heard many stories about empathetic product design being leveraged in today's world of business and practice. This echoed IA's panel themes around VR and empathy really well. You can also read a play-by-play of our panel in Archdaily, authored by our co-panelist and software provider, Angel Say of InsiteVR.
We attended a good number of the panels and sessions on VR. And while we certainly did not catch them all, we did not see any other team of architects and interior designers who leverage VR technology as we do. For this and many other reasons, it was the right time for us to be at SXSW, telling our story.