Why the decision making methodology you establish for your project can be the difference between success and failure.
As designers and strategists of the workplace, we strive to do much more than produce beautiful projects. We want the spaces we design to emerge as the result of a project that is successful from start to finish. But what constitutes a successful workplace project? A more engaged workforce in a supportive space that is adaptable to business changes, and a process that is both fluid and educational for all involved parties are ways we at IA often define success. Industry awards  don't hurt the message for success, either.
Now that we've defined it how do we achieve the end state that solves what the team set out to accomplish? Over the course of 30 years of project work, I have observed a strong correlation between how decisions are made during the course of a project, and degrees of success.
There are five key aspects of a decision making strategy that are essential to making a project a success.
Understand the corporate culture of decision making
One of the most important aspects of any project is understanding the organization's decision making culture. Is it top down? Is it consensus building? Is it some combination of both?  Once this is understood, the project team can then develop a project decision making framework that acknowledges and syncs with the culture.
Be inclusive
A decision making group that reflects the diverse functions of an organization is beneficial to the process, as it acknowledges the variety of viewpoints required for a holistic solution. Recognizing that a work environment incorporates technology, supports work processes, facilitates work practices, and provides services, it is critical to engage all parties. Common partners beyond real estate and facilities management typically include representatives from HR, IT, Communications, and Finance.
Create a multi-tiered approach
There are many decisions made during the course of any initiative, so allocating the workload to different teams can streamline the process. One way is to create a tiered approach:  A core team that has the day-to-day involvement, a leadership team that reviews and approves recommendations on a regular basis, and a series of sub-teams with a particular area of focus such as technology or services, all working in an integrated way together.  Defining layers of decision making and corresponding roles helps keep decision-making on track, and provides all team members with a sense of ownership and responsibility to fulfill their role.  There are many ways to develop an approach—the key is to have one that best suits the style of the organization.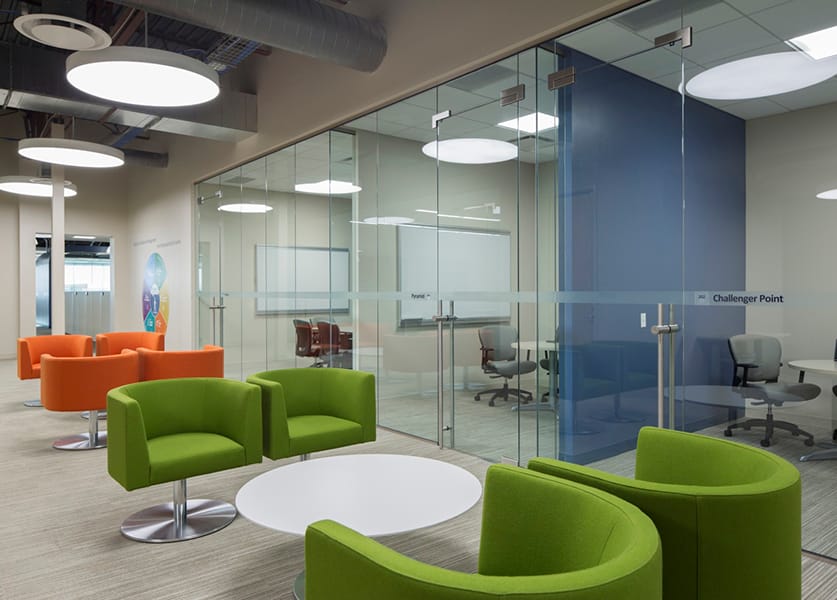 Link decisions to project goals
The extent of decision making in any initiative can be daunting, from major decisions such as the overall workplace experience, down to the details like how much power and data is required for work settings. A great way to start with the basis of decision making is with the creation of a project charter. A project charter articulates the overall business case for change, the opportunities that the project will enable, and identifies the specific goals of the team.  Establishing the project charter provides a point of reference throughout the course of working together. As recommendations are made, they are linked by how they support the project charter, providing a connection to the established goals and objective.
Establish a timeframe—and stick to it!
Have you ever put off a decision you didn't want to make?  This may seems obvious, but anyone who has worked in a group toward a goal instantly recognizes this as a major challenge. We like to map out the decision-making steps as part of the timeline, so members of the team can be prepared for meetings, knowing that their feedback and direction will be needed on the topics identified.
Here is a quick takeaway on how decisions should be made:
Agree to a framework of decision making
Have the "why" behind every major decision, so you understand the benefits and the risks
Communicate the decision and the why behind it
Have the proofs
Check back on November 5 for a few ways to best make those project decisions.