Take our brief survey, and share your thoughts on the past, present, and future of interiors.
Check out the results of our survey below!
1. At a store, I prefer not to engage with customer service/sales staff unless they are more knowledgeable than me.
A. True
B. False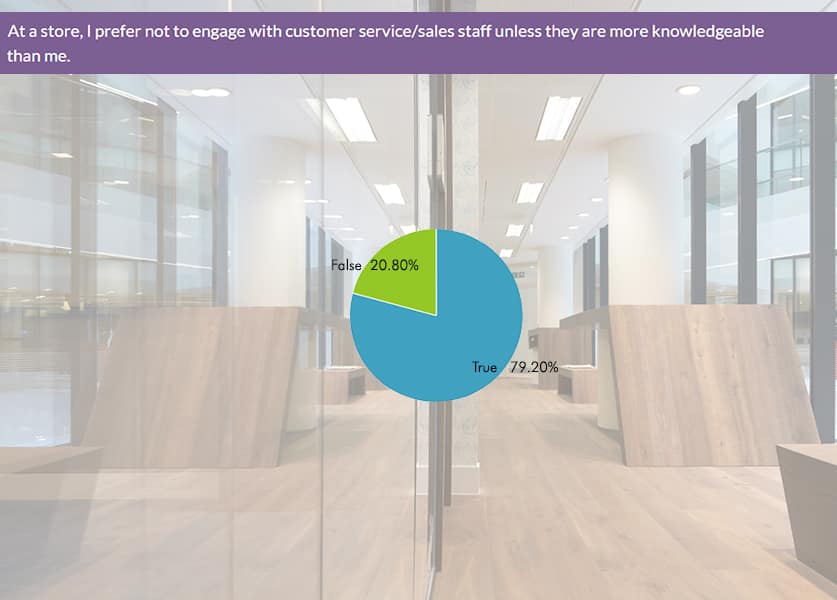 2. I still want to see a product in real life before I make the purchase, even though I shop online.
A. True
B. False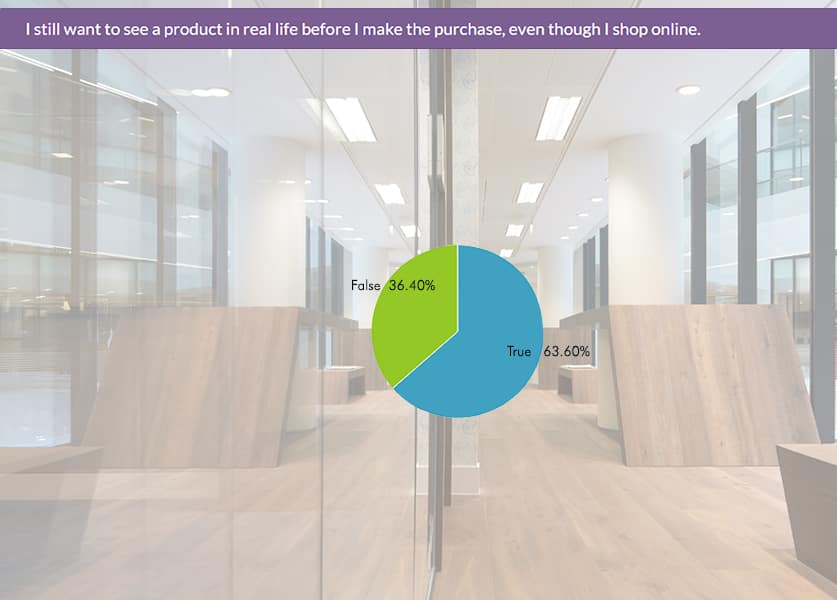 3. What do you think offices will be like in 20 years?
a. A virtual office or a "shared business environment" with access to resources and a majority of resources held via video conference.
b. One central location that shares resources and connects people as an option to teleworking.
c. Decentralized and dispersed offices close to where people live to reduce commute time.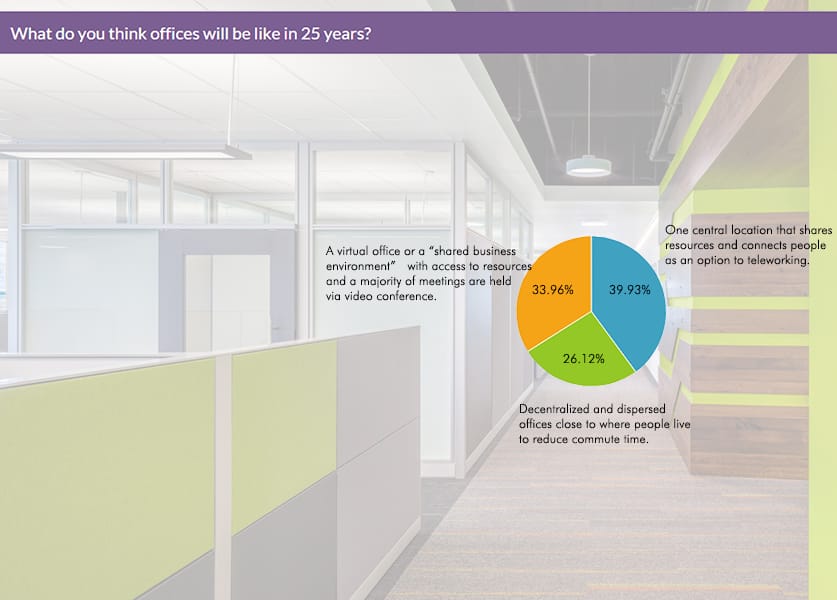 4. The patient's overall impression of a facility is formed in the first 3 minutes, so designing a registration process that overcomes technological challenges for patients is key.
A. True
B. False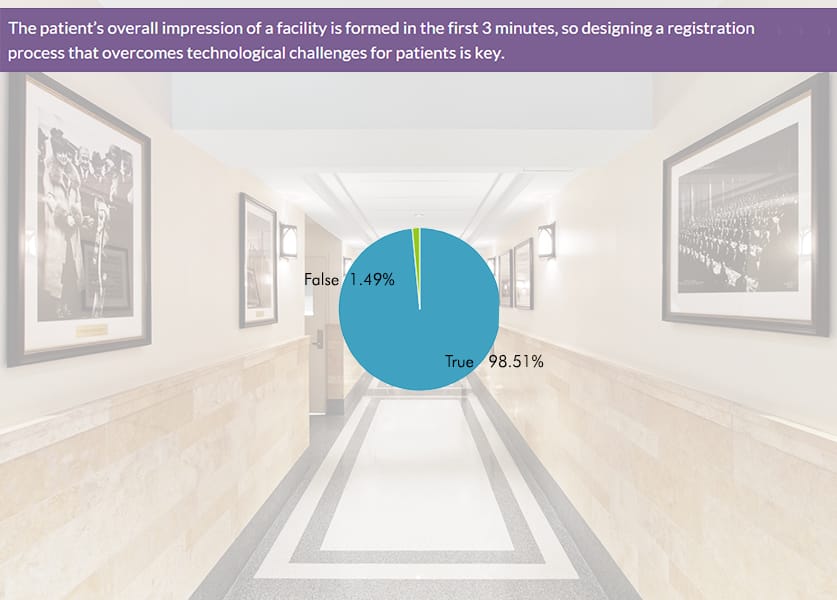 5. If a location is great for a CVS pharmacy, it might just be great for a physician and their practice.
A. True
B. False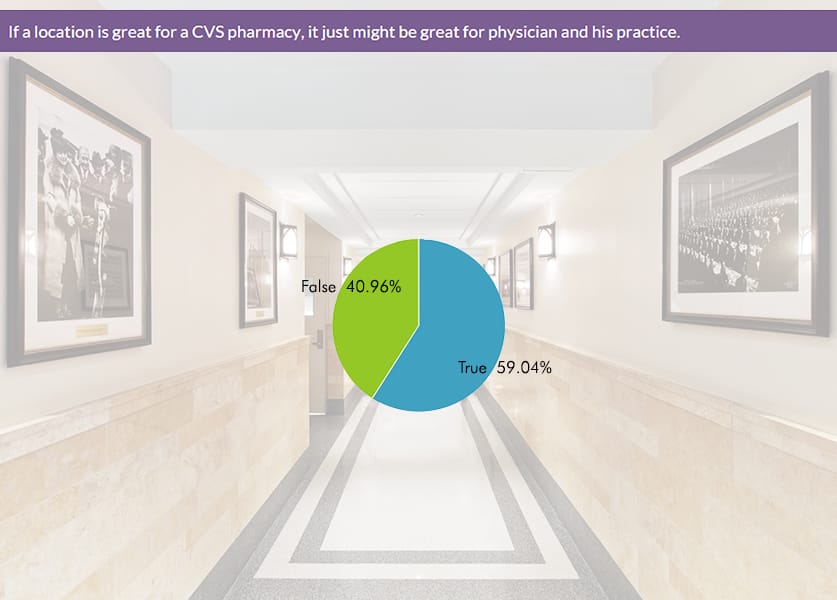 6. I think the lights in my office should mimic natural light (color temperature, changes throughout the day, etc).
A. True
B. False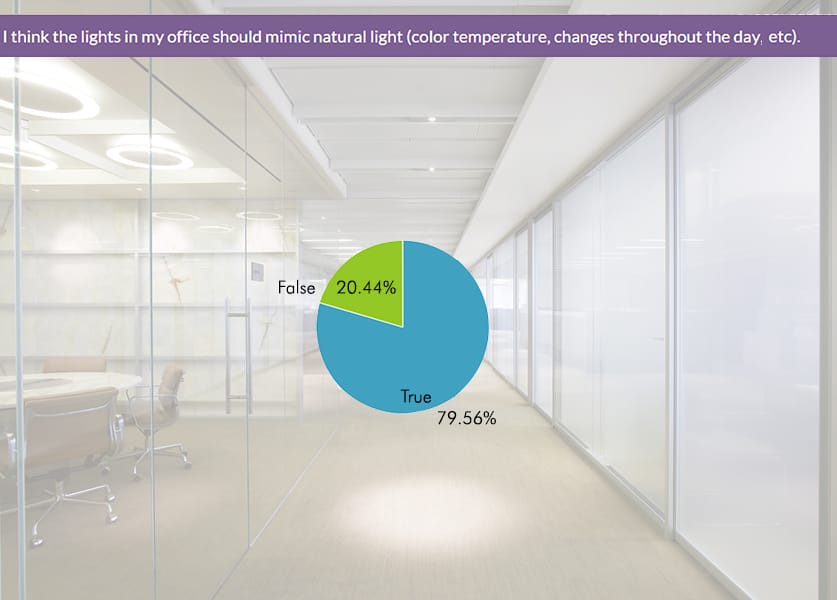 7. I'd like to have more control over the lighting in my personal workspace.
A. True
B. False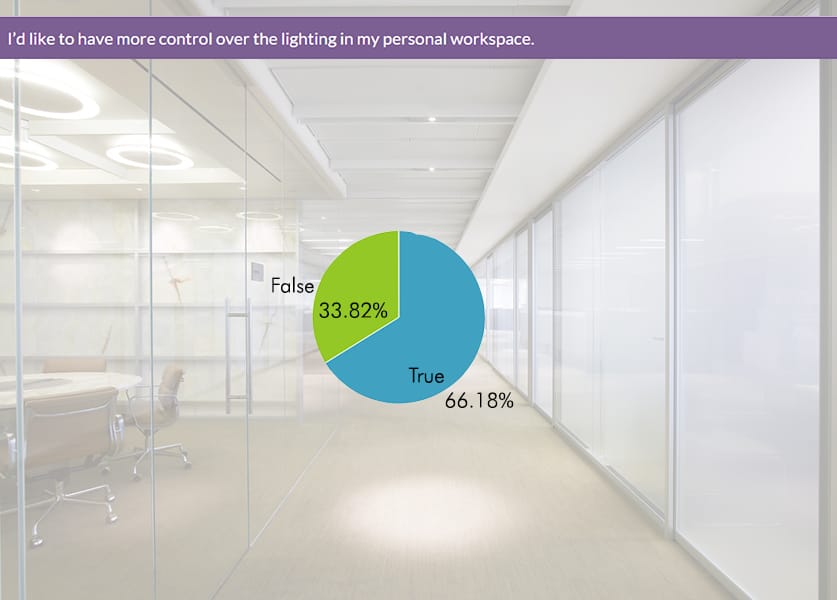 8. Instead of sitting at my desk, I prefer to move around the office and change where I work.
A. True
B. False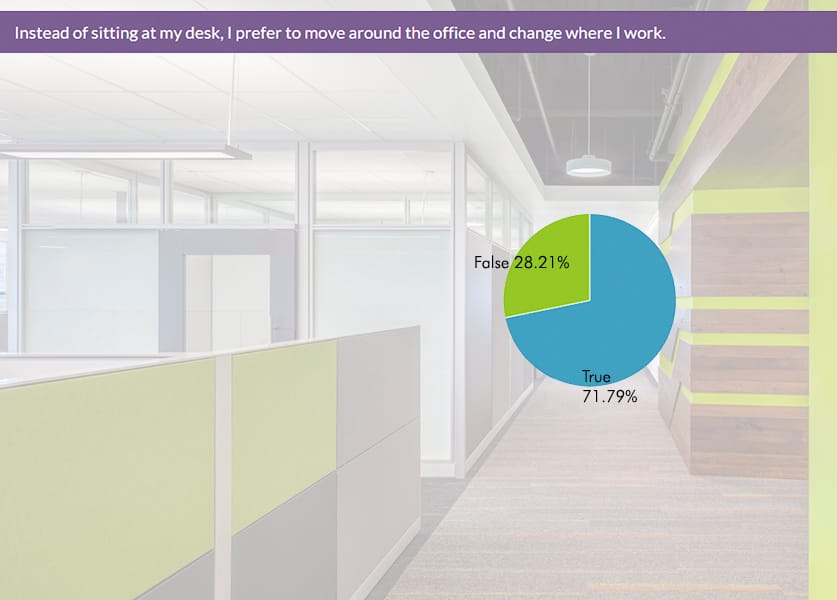 9. My values and interests are reflected somewhere in my office.
A. True
B. False
10. My work environment is reflective of our company culture.
A. True
B. False
11. I say "my" office more than "the" office when I talk about my workplace.
A. True
B. False
12. Choose all that apply. My workspace is comfortable for me in terms of:
a. Temperature
b. Noise
c. Air Flow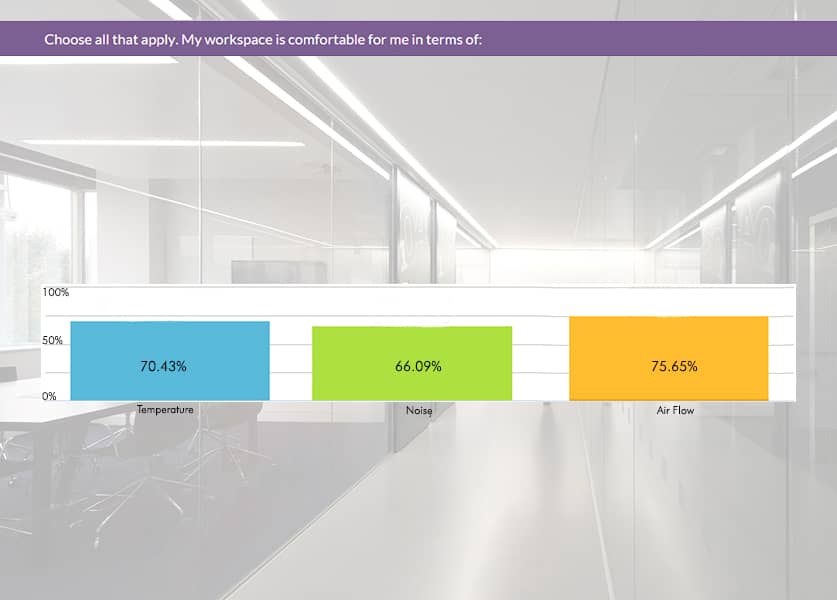 13. I know when it is raining outside without standing up from my desk.
A. True
B. False