More...
By Adrienne Harbarger, NCIDQ, LED AP ID+C | Senior Designer | May 22, 2018
CRAFTED ITEMS ARE HUMAN-FOCUSED, PROFITABLE, AND IN DEMAND.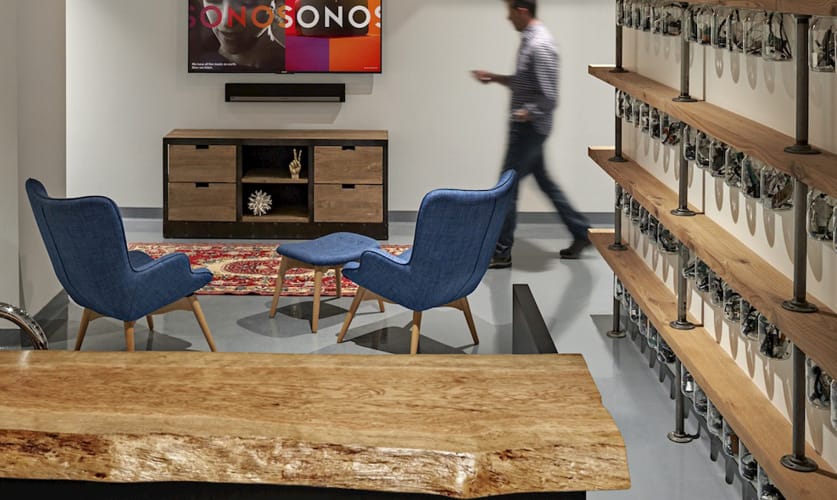 The artisan economy is a long tradition that shows no sign of stopping. In fact, the demand for custom-made foods, beverages, and clothing, as well as furniture and décor, is on the rise. Part of the appeal is that artisans are not limited to any particular design style or tradition and their work has craft at its core. Consumers can find almost anything they want from an intricately hand-carved chandelier made of wood and fit for a premier ski resort to a simple industrial side table at home in any tech workspace.
The maker movement is enjoying a resurgence driven by post-boomer generations in the workforce that are purchasing items for personal use as well as home furnishings. For this new demographic, immersed in technology, artisanal products offer a balance to a fast-paced, tech-driven schedule, encouraging buyers to slow down and appreciate craft. With an aesthetic favoring earthy, natural tones, super-textural fabrics, and tactile surfaces, artisan goods reflect a more hands-on human approach to design and production.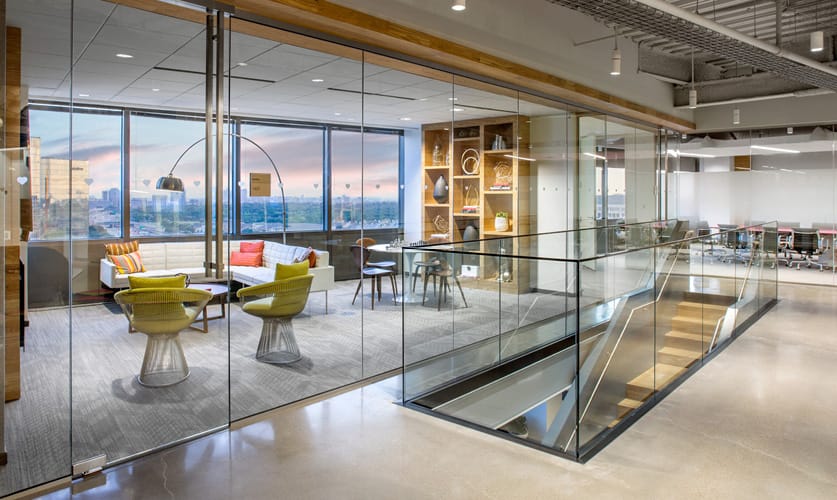 The movement is about quality over quantity—carefully made, handcrafted pieces rather than mass-produced machine-manufactured items. Unique accents add that one-of-a-kind touch—authentic and original. Quality products require skill, time, care, and personal attention. These distinct pieces provide users with a way to express their individuality.
A consistent thread among all craft goods is their innate ability to tell a story that a factory produced item can never tell, which make them timeless conversation pieces. Repurpose an old door into an original dining room table and suddenly it has a new life, a new purpose, and a rich history, with a touch of humanity that a mass produced table lacks.
The term artisan is reserved for independent craftsmen, and with the growing maker movement comes a shift towards local or small businesses. But with websites like Etsy and Pinterest focused on handmade and vintage items, it is clear that artisan-made can also be profitable. When Etsy began in 2005, it was the sole ecommerce website specializing in craft and vintage items. By 2017 it had 1.4 million sellers and generated $441 million in revenue.
Taking design inspiration from artisan craftsmanship and an appreciation of human-made and natural articles, furniture and fixtures companies are getting into the mix. Several commercial carpet companies have introduced lines inspired by nature, acknowledging our need to connect with nature and showcasing patterns that mimic the shadows of trees, hand-laid street pavers, and graffiti. Other companies are taking it a step further and offering fully customizable products, uniquely tailored to each client and individual space, partnering with artists and artisans to offer quality and personal attention on a commercial scale.
The rise of these commercial products goes hand and hand with the desire for a workplace that feels more like home. Workers want comfort, choice, individuality, and relaxed spaces with personality.  Resimercial design, the merging of residential and commercial design, is transforming our workplaces and manufacturers are now offering products to support that transformation. Hand-fired tiles, macramé pillows, batik fabrics, and live-edge wood tables are no longer just for the home. As the search for authenticity continues, its impact on big business grows. Brands are even leveraging their heritage, crafting their stories, and relying on local sourcing, repurposed materials, and artists to stay relevant.
---
Senior Designer Adrienne Harbarger is based in IA's Chicago office. With over 12 years of experience in the design industry, she has worked on a wide range of projects for clients that include LinkedIn, Conversant, Dyson, Jones Lang LaSalle, Chamberlain College of Nursing, and Allied World Assurance, to name a few. Adrienne holds a Bachelor of Fine Arts in Environmental Design from Maryland Institute College of Art, and is NCIDQ and LEED AP ID + C certified.
---
Like What You See?
If you enjoyed this post, then you'll probably enjoy learning about another design trend influencing workplace design. Click below to watch "Hygge in the Workplace."
---
---
Made by humans for humans to create a more human experience.