Defining your organization's goals with these four key points will help you deliver a successful work environment.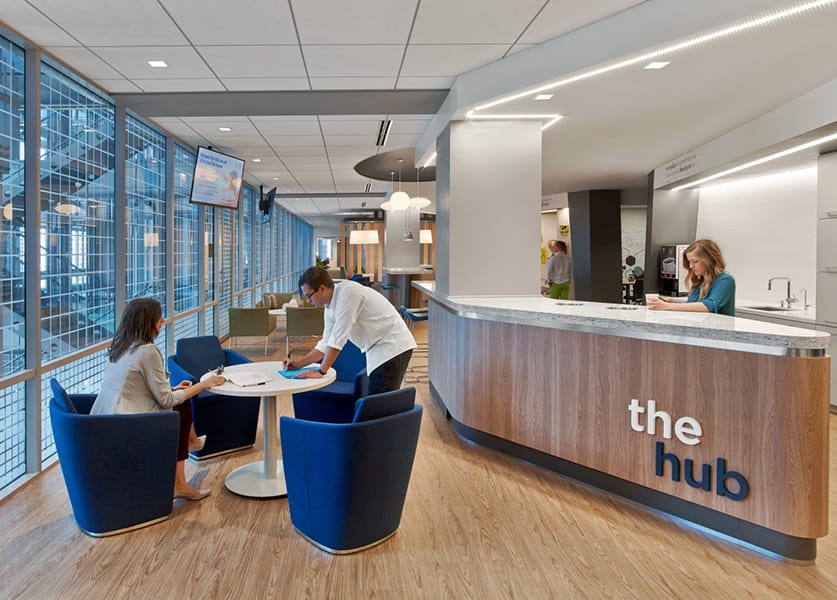 There are many moving parts to juggle in any new workplace project, and it can be challenging to define your focus. Here are four key aspects that have a significant influence over an organization's work environment:
Overall Space Allocation
Size of Individual Work Settings
Mix of Shared Spaces
Extent of Openness
Room to Breathe
We are working more collaboratively than ever before, and our work environments need to support connections with others. We also need to balance that with time working alone – whether heads down, focused work, or completing routine tasks. We see individual work settings accounting for between 50 and 65% of the total space, while shared space is between 35 and 50%. Having enough shared space ensures that meeting areas are available when needed.
[twentytwenty]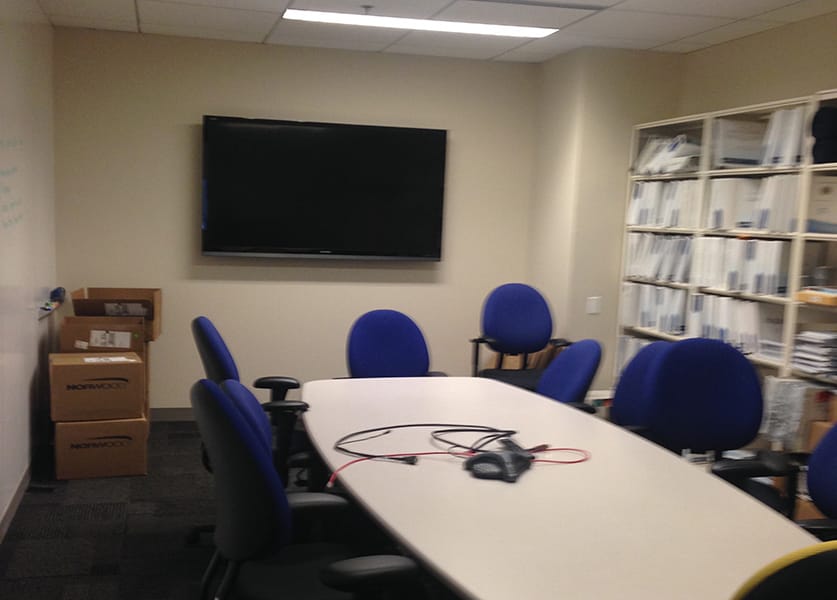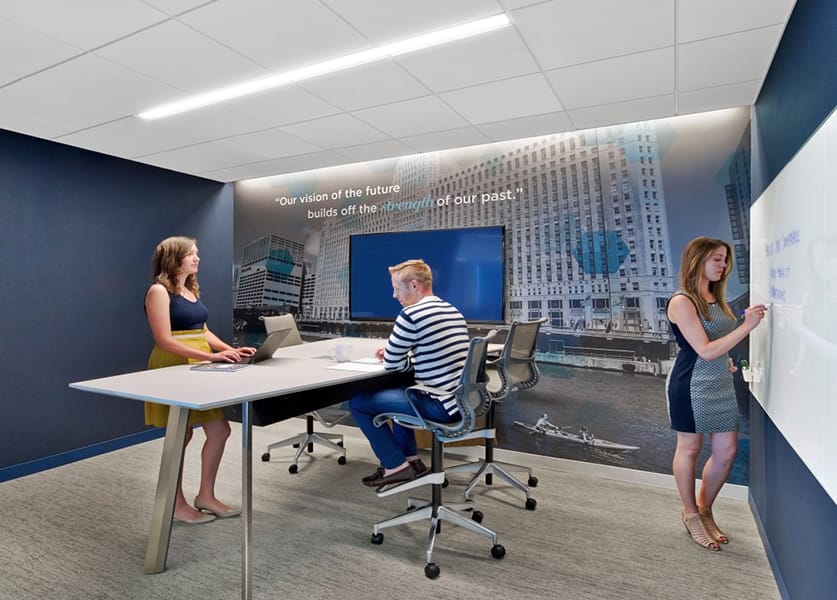 [/twentytwenty]

Where Are You Sitting?
The size of individual settings – most often in the form of offices and workstations – has traditionally followed the path of hierarchy. The more senior someone is, the more square footage they are allotted. More recently, efforts have allocated space based upon functionality. This may seem like a better idea –  and it often is –  however, it can be challenging to define.
Many times personal preferences blend with functional requirements. As personal technology gets smaller and viewing screens get thinner, the square footage for individual work space is compacting. And with the desire to optimize footprints, guest chairs are moving out of offices and workstations to shared places so they don't sit vacant while individual work is occurring.
[twentytwenty]
[/twentytwenty]
Sharing is Caring
Although medium to large meeting spaces are still important in the workplace, the need for small meeting spaces continues to rise.  According to our research at IA, the majority of collaboration in many organizations occurs in groups of two- to -five people, both ad hoc and planned. For many professionals, they want the technology at their desk to go with them for a seamless working experience in different areas of the office. This means more screens in meeting spaces with the programs and information they need just a click away. To achieve this, both open and enclosed space can be successful – as long as those open spaces are off the beaten path and not too close to people in the general office are. If they aren't, people will be reluctant to use them for fear of disturbing others.
[twentytwenty]
[/twentytwenty]

Like An Open Book
IA recently completed a pilot space to test concepts for a client who is actively creating a new work environment. We had representatives from eight business units occupy the space for a period of three weeks each, for a total of 24 weeks of testing. Following the beta occupation period, we conducted focus groups with the occupants. The most common feedback we received was that people felt invigorated by the light – both natural and artificial – in the space. Many end users said the light enhanced their mood and made them feel better, and when they moved back to their traditional work environment, it was depressing. Sometimes we can get caught up in the quest for visual privacy, making the work environment feel more closed than necessary. It is our responsibility as workplace practitioners to ensure yours has the appropriate balance.
Keep in mind the impact these decisions have on the workforce when you develop a strategy and design for a new work environment. They can help you create an environment that truly supports not only your business, but perhaps more importantly, the people who thrive there.
All before photos are courtesy of HCSC. Finished photos are by Eric Laignel.