Office-wide meditation sessions contribute to increased focus and higher levels of productivity for participants of all levels.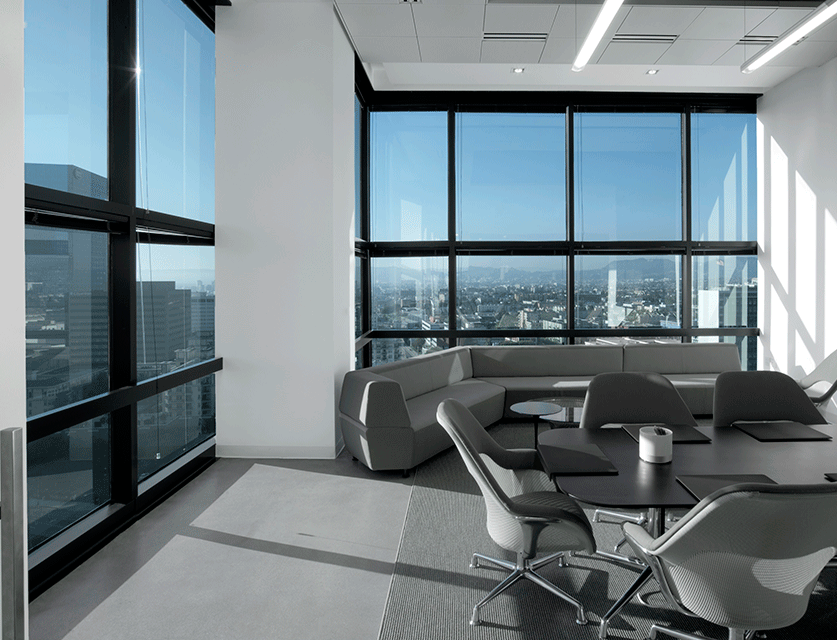 The professional benefits of meditation have been extolled in the media for years as major corporations, from Apple to General Mills, support variations of mindfulness meditation within the corporate environment. It has also been at the forefront of IA's research around wellness in the workplace. In that light, the Los Angeles office has reserved 15 minutes every afternoon for an organized group meditation session that is open to staff and any visitors to the LA office. After several months of regular practice, notable effects are being observed.
Helen Watts
Managing Director
Meditating has helped me become more focused and less stressed, and—I've found—less reactive. It helps take the edge off. Some mornings, when I come to the office early, I'll do 10 minutes or so before I start working and it's great to center myself, instead of winding myself up for the day. It's a reboot and helps you move more systematically through tasks. It's easy to give into stress, causing the mind to become unfocused and less productive. I've also found that since I began meditation, I sleep better during the week than I have in a long time.
The cerebral cortex actually thickens over an extended period of meditative practice, so there are physiological changes that take place in your brain after sustained meditation. Benefits include stress mitigation, positive effects on your immune system, and increased productivity levels. It's really an investment in yourself. You can accomplish so much in a short period of time; it doesn't have to be half an hour or an hour to make an impact on your body and mind. Why wouldn't you do it? You can do idle work at your desk and pass 15 minutes easily. Our team of creative athletes must perform at an optimum level at all times, and we need to take care of mind and body to achieve that.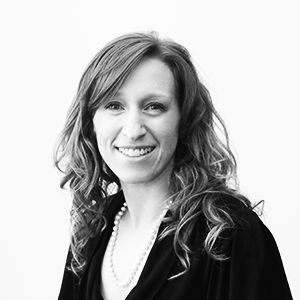 Brandi Mayo
Director of Client Services
I meditate to combat that mid-afternoon slump, and I feel more awake afterwards. Contrary to what you think will happen, you close your eyes for a few minutes and it wakes you up. During the meditation session, especially at work, there are thoughts buzzing through your head. The whole idea is to realize that these thoughts are there and then refocus your mind on clarity, which only lasts for a couple seconds before you trail off again. I like that the 15 minutes of an attempted time-out actually helps redirect your focus and arrive at solutions subconsciously.
Long term, I've noticed that I drive more safely and it keeps me in the present. I don't feel like I'm rushing to get some place because, through meditation, I've been learning how to better embrace the present.
I always crash at 3:00—I can set my watch by it. Meditating at that time of day is the perfect solution for me, so I can get ahead of that energy crash. Like anything else, it takes practice, but it's only 15 minutes. You spend an extra 15 minutes at the office without even thinking about it, but meditating can be so much more productive.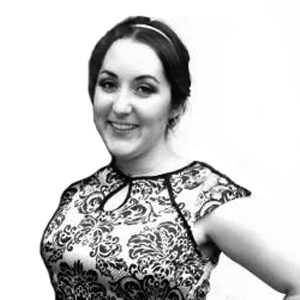 Katherine Zepeda
Technical Specialist
It's an opportunity to become more focused, to center myself, and then I can focus more wholly instead of being scattered and pulled in many directions like you tend to feel in the afternoon. It's good exercise for the brain to pull back and to tell yourself "we're not doing this right now. We need to calm down." When I don't meditate I feel more stressed and frazzled than on days when I do.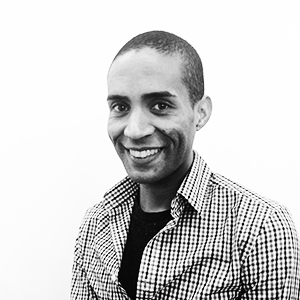 Jacob Green
Intermediate Designer
I've never meditated on my own. I was raised in a military family, so I'm accustomed to being stressed out. But whenever I [join the meditation group], I notice a real difference on my drive home. I'm in much less of a hurry to get from point A to B.