At IA's new office on 25 Adelaide Street East, principles of feng shui and biophilia inform architecture and design.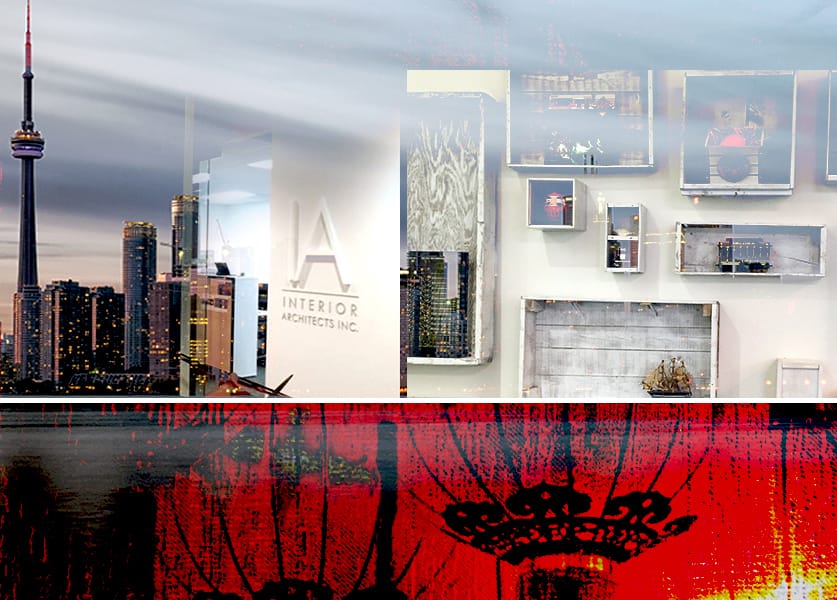 It's been said that by applying the principles of feng shui, occupants of a space will live in harmony with the planet, which results in health, prosperity, and success. Today, contemporary studies around biophilia and evidence-based design have also correlated the impact our physical environments have on occupants. With a focus on environments that are supportive and the application of practices focusing on occupants as defined by the WELL Building Standard, we are devising design features that enable more productive and efficient work. The practice of feng shui is an extension of designing in accordance with nature and natural energies, and, when viewed through the lens of evidence-based design, we believe can contribute to reduced absenteeism, turnover and improved job satisfaction.
Our New Toronto Office
When the opportunity arose to select a new location for our Toronto office, I was intrigued by the idea of applying the principles of feng shui—an ancient Chinese philosophy typically used in residential design, in addition to commercial design in some parts of Asia  —to the new office. I had first investigated the Black Hat School of feng shui, as it has close ties to my Buddhist background, but as I continued to investigate the field, my architectural background and workplace needs seemed better aligned with the principles of the Compass School within the Traditional School of Feng Shui. Form School (which falls under the Traditional School) analyzes the physical adjacencies and forms that can affect occupant wellbeing. I was also drawn to its flexibility, in that it can be scaled up and down, depending on the application.
Toronto's Victoria Tower had two entrances, and two addresses. Since the Victoria Street address was 44, and 4 is the number associated with death in Asian culture, we decided to use the Adelaide Street address. From this entrance, the building site faces north and has many of the protective features that feng shui advises for safety from harmful natural events.
After determining the "facing direction" of our office and the age of the building, we were able to determine where the benevolent, neutral, and malevolent energies were located in the space. According to the Flying Star School, those energies are enhanced or countered with materials, shapes, or colors that help achieve optimal energetic flow for the location. Energy, or qi, should not flow through a space too quickly—otherwise the benevolent properties cannot be absorbed by space occupants. Also, it should not move too slowly; confusing or blocked paths and programming can trap and stagnate energy.
Most of the benevolent energies exist in the studio and since that is where we spend most of our time, the office was designed to maximize the areas of best energy. Through birth year, we determined each staff member's Ming Gua number. This informs the best direction to face during the day.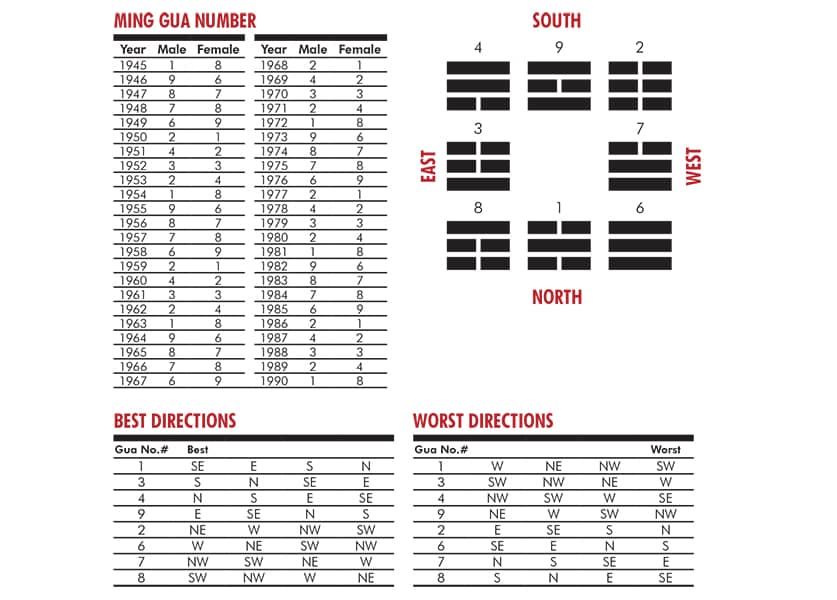 The entry area had negative energies, which we countered with water elements (a black door) and fire elements (strong light). Our culture wall adds earth elements (square shapes) to a portion of the entry area. The front meeting room has a green wall that augments positive wood energy in the room, while a bright light dissipates negative wood energy. It is important to encourage good flow and positive energies in all spaces that are occupied.
The large meeting room also has malevolent metal energies that are countered with water elements (a black glass wall and black furniture). Other water elements (a regional clock mounted on clear acrylic) are also helpful to counter the negative energy.
Office plants are located in the benevolent wood and fire areas of the office. Our kitchen is located in a negative water energy area which is countered by bright yellow and fire-engine-red accessories.
Our staff will be documenting their impressions of their new space through our post-occupancy surveys, with a focus on health and wellness. While the positive effects of biophilia and evidence-based design in offices have been well documented, feng shui principles in the Western workplace have not been as widely documented. We look forward to contributing to the body of knowledge by sharing the effects our new office in Toronto has on our health and productivity.