Daily activities, group outings, and an active work/life culture support fitness and comradery in the City by the Bay.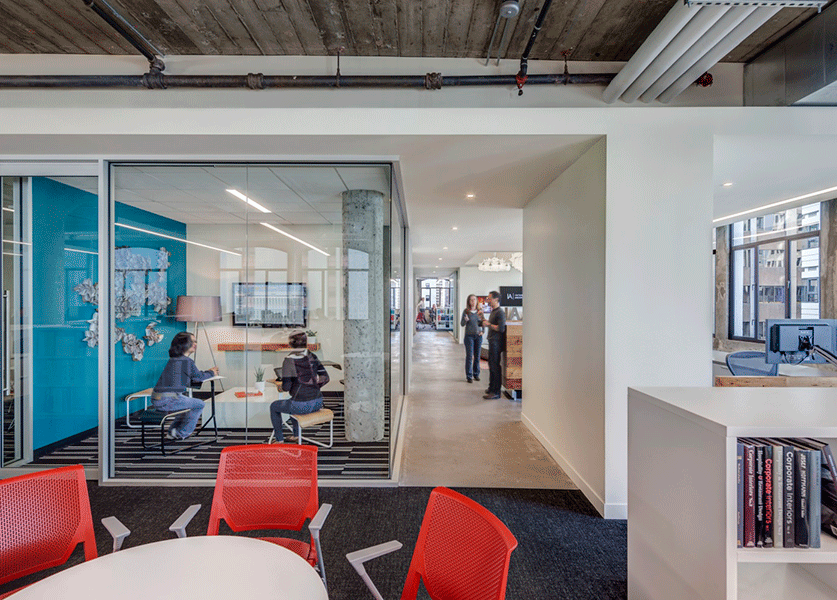 Perched on the top floor of an eight-story building, IA's San Francisco office is well served by two elevators, but  the stairs hold the real attraction for a growing number of staff. Every afternoon at 3 p.m., as the announcement "The stair challenge is now beginning!" rings out from the overhead paging system, a dedicated group of IAers save their work and, you guessed it, head for the stairs. What follows is a brisk run down all eight flights to the first floor, back to the top floor, and sometimes an additional run to the fourth floor and back.
But this group recently took the stair run to a new level—no pun intended—and staged a lunchtime Ultimate Super Stair Challenge open to all San Francisco staff. In 60 minutes, who could make the most trips up and down the stairs?
In the end, all participants were winners because just doing it was fun, team-building, and a great workout. Junior Designer Katelyn Hoffman took first place with 12 round trips. That's 96 flights of stairs in each direction for a total 3,648 stairs–and she was ready for more.
The secret to her success? Katelyn walks to and from work, an hour in each direction, which she says is a great way to clear her head and enjoy the city. And on three mornings, she makes a stop at the gym before arriving at the office.
Other winners were Intermediate Designer Aaron Chen and Administrative Assistant Tatiana Guzman, who took the stairs two at a time for a creative twist, completing 10 rounds or 80 flights in both directions for a total 3,040 stairs. Junior Designers Oxana Glazatova and Sylvia Wong made the same numbers the old fashioned way, one stair at a time.
According to event organizer Intermediate Designer Becca Ayon, "The stair challenge has been a great success. Getting up and moving in the middle of the afternoon really gives me a boost of energy for the rest of the day, and it was wonderful to see so many people turn out for the Ultimate Super Stair Challenge. For some, it was their first time participating!"
Supporting a Culture of Health and Wellness
Taking advantage of your surroundings to celebrate wellness and promote fitness is fundamental to IA staff's belief in walking the walk and leading by example. What's good for IA's clients is good for IA.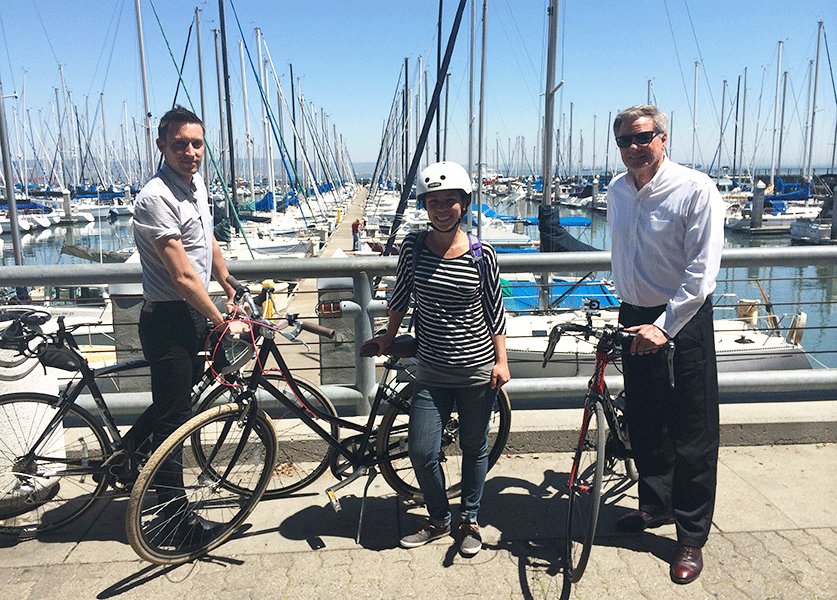 There are many ways to use the built and urban environment to nurture comradery, wellbeing, and fitness. For IA in San Francisco, lunchtime "workouts" have included a run up and down the 400 stairs of nearby historic Coit Tower on Telegraph Hill, a dash up California Street to iconic Nob Hill with a scenic run down Russian Hill, and a bike ride along the Embarcadero to AT&T Park, home of the San Francisco Giants, for lunch.
What's next? Well, there's a lot of city left to cover. Follow IA's Instagram and Facebook accounts as we chronicle our adventures.