Common factors driving the current state of retail and workplace design include the desire for unique experiences and augmenting those experiences through technology.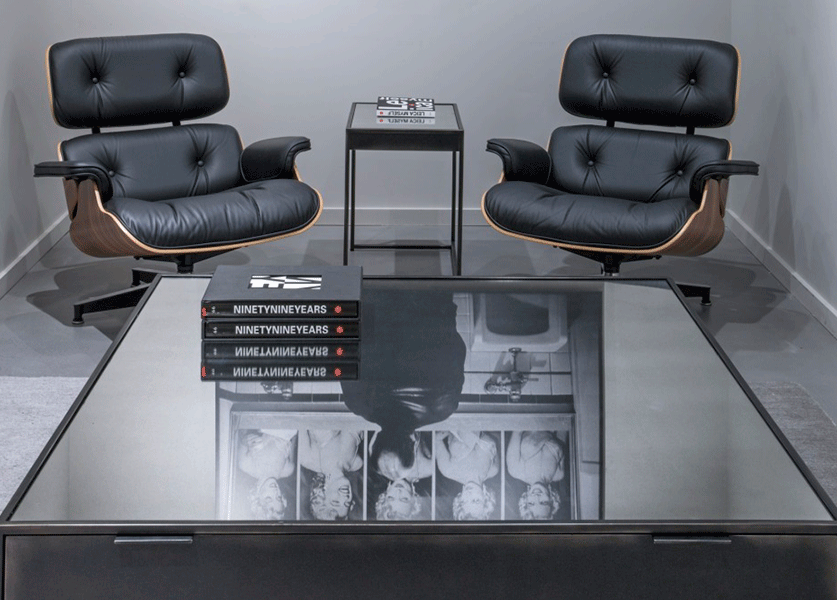 As the practice of workplace and retail design continues to evolve along seemingly parallel lines, common themes emerge in an effort to optimize the user experience. In both applications, targeted engagement can be enhanced through strategic customization of the environment, though the methods to achieve this can differ.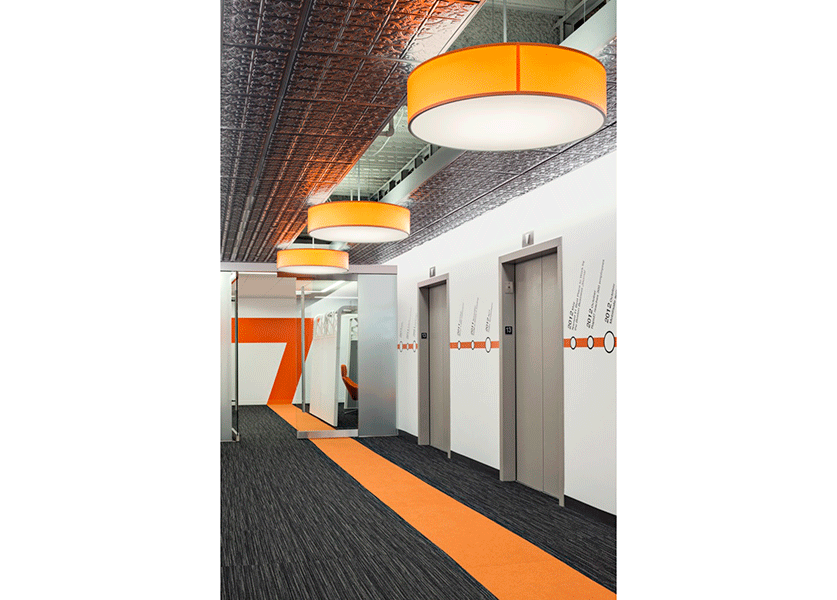 In workplace, a client's brand can be expressed through immersive story-telling touch points throughout the environment; in retail these are often seen as over-sized brand graphics, or touch points along a timeline. This can help reinforce purpose throughout the service and/or product delivery process. Client-facing areas, as well as back-of-house spaces, should showcase the path to success to help illustrate a compelling story.
In retail applications, brand engagement is essential to the path of purchase. This can be achieved through curating product offerings for a more bespoke experience—something we see with flash sites like Fab.com and Gilt—to the customization of the product or experience itself, such as the Converse Art Studio/Lab. These efforts help strengthen brand relevance to the consumer, as the process relays more direct responsibility to the purchased outcome.
Customization is a key component in workplace design as well, which is achieved by providing employees with choices in their work environment. Open benching and touchdown meeting zones can be utilized for tasks that require collaboration and group work, while private rooms and lounge areas located away from heavily trafficked areas can be used for more focused work. On a more personal level, employees can choose to further customize their environment with individual climate controls and configurable desking. All of this helps employees feel a sense of ownership over their space, as they've had some role—big or small—in creating it.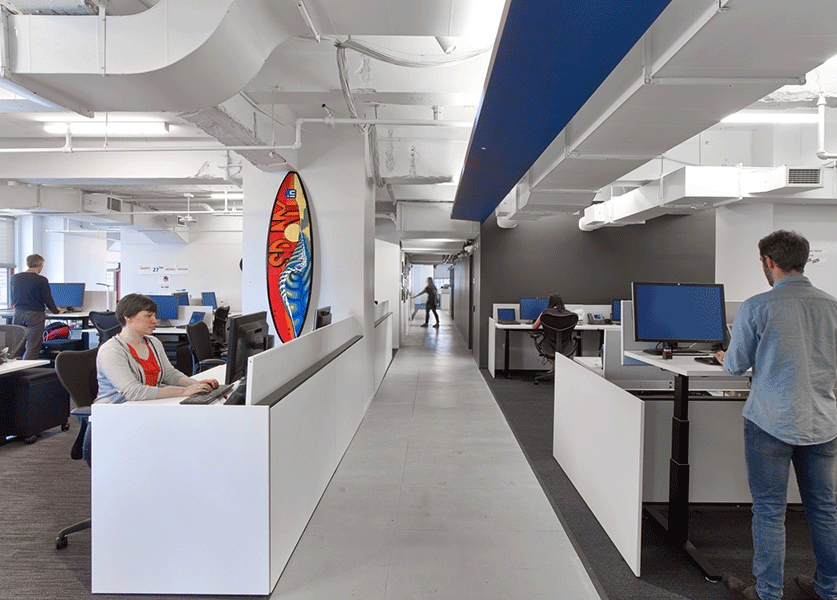 There is a growing desire to personalize the customer experience in retail, as well. This is achieved through technology-assisted customization of store navigation in brick and mortar locations, which can happen through web-based research prior to the in-person visit, or in-store such as eBay's retail venture with "Magic Mirror" Technology. With a simple touch the mirror allows you to contact staff for a beverage, a change in size, adjust mood lighting, online extensions, or to up-sell with accessories.
Retail

Workplace

As technology continues to enhance online shopping experiences, the relevance of "brick and mortar" retail is being challenged. The traditional retail model needs more integration of digital experiences.

Today's target consumer seeks relevance, or a belief in the

A product gallery at Leica in West Hollywood, California. Photo by Art Gray.

corporate purpose of brands, to prompt a purchase. Today's shoppers don't shop for the sake of shopping. They want to know that their experience is unique to them, not to the masses, and what they shop for bear significance for their lives.

Personalized work areas at LinkedIn in Toronto. Photo by Eric Laignel.

Big box retail is downsizing to "small format" to accommodate higher costs per-square-foot and reach localized demographics.

As working virtually is more widely accepted by companies, real estate demands fiscally-minded, smaller floor plates. Space efficiency is a strong driver and maximizing staff per square-foot (PSF) is key.