By Julie Maggos, SEGD, LEED AP | Senior Director of Experiential Design
The challenges of a global pandemic forced us to shift and untether the workforce to support remote work models. Now that we are looking at returning to the office, we have a chance to reexamine the primary purpose of office space. IA and our clients are reckoning with the question: Now that we've learned that we can execute work from anywhere, why should we go to the office?
IA conducted a survey of 1,700 end-users to quantify critical areas of concern for returning to the workplace. One of the questions we asked was what respondents missed about their office. Face-to-face interaction (90%) and the ability to collaborate (56%) were the aspects of the workplace most missed by employees.
We believe the office can be a destination for socializing and informal knowledge sharing that creates spontaneous moments leading to creativity and productivity. The workplace's role in driving innovation and furthering social capital will become even more relevant. While working from home will still be a flexible option, the experience of company culture and rewarding collaborative engagement will be at the office.
And there is a true business case for this. The Human Dynamics Group within the MIT Media Lab collected data from employees' electronic badges and found that frequent face-to-face interactions outside formal meetings were the best predictor of productivity. According to Harvard Business Review, "People still need in-person touchpoints that provide opportunities to clarify and align expectations, to refresh rules and work practices, and to build or revive trust. In a world that enables and leverages work from home at scale, it is all the more important to bring people back together in offices to deliver on those human needs."
Design the Experience
To connect to each other and to maintain a healthy corporate culture, we can rely on the workplace not just for function but to become an extension of the brand. Experiential Graphic Design (EGD) is the integration of visual communication into the built environment to create memorable and personal experiences. The purpose of integrating graphics and brand into the workspace has always been to engage, inspire, and educate visitors and employees. We think now, more than ever, EGD can and should be used as a tool to further the activation and realization of the brand experience.
If the Organization is a Brand, can the Workplace be an Experience Center?
The workplace can become that physical manifestation of brand and culture, a space that creates multiple touchpoints with the brand and encourages people to be present, to participate, and to interact socially in spontaneous ways.
A Sense of Belonging
In Deloitte's 2020 Human Capital Trends Survey, 79% of respondents rated fostering a sense of belonging in the workforce as important to their organization's success in the next 12–18 months, and 93% agreed that a sense of belonging drives organizational performance.
To foster belonging, put the employee experience at the forefront of your workplace design. Create a space that employees will visit because they like the vibe, the people, even the coffee. They are welcome here, they have ownership, and the company embraces them.
Graphics and customized moments can make the office a unique space. Can employees feel like they're members of a club? Secret rooms or speakeasies, special niches, and areas of choice create different ways to work and interact. Moments of recognition and shared display, seeing your photo on the wall – these types of display create a sense of belonging to this "special club" that employees want to access.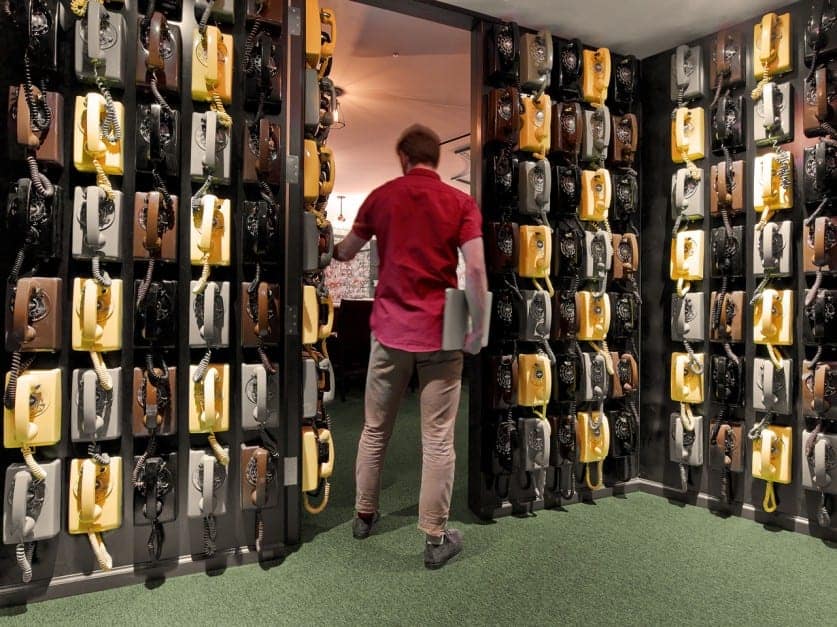 Spontaneous Moments
Studies in cognitive psychology and neuroscience show that human cognition depends not only on how the brain processes signals, but also on the environment in which those signals are received. That is why the limited body language available during videoconferences can trigger misinterpretation and make bonding difficult. Being physically collocated helps people interpret each other's moods and personalities, making it easier to build and cement relationships (an important dynamic when working towards a common goal and mission).
Moments of engagement are all the more valuable in the post-pandemic world, and offices should tap into those spontaneous moments that are only possible in a shared physical space. EGD can make it possible to design for moments of discovery and connection, embedding cultural easter eggs to bring people joy and make them feel connected to the organization and its people.
Synergy Incubator
Another stat from Deloitte's 2020 Global Human Capital Trends survey: 44% of respondents, a plurality, reported that feeling aligned to the organization's purpose, mission, and values and being valued for their individual contributions was the biggest driver of belonging at work.
Branding the office can introduce people to – and get them excited about – the mission of the organization. This can be designed to be literal or abstract, implied or overt, infused throughout, immersive, interactive, engaging or passive.
The point is to feel the brand and organization's values in the space so that people get it by osmosis from being there. This shared download of the brand creates synergy between enterprise and colleagues and can lead to higher performance.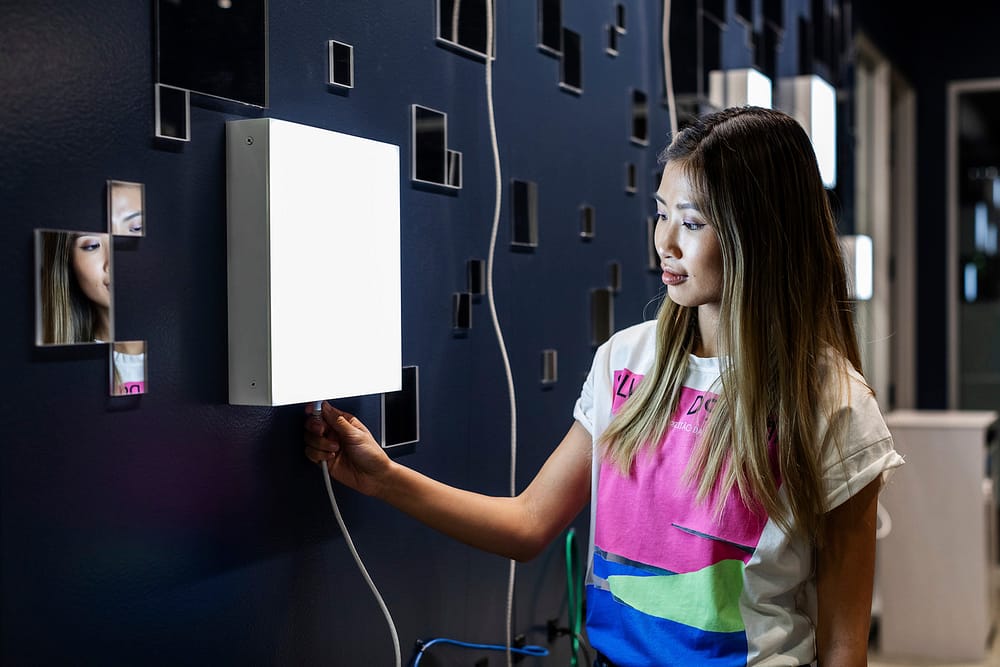 Cultural Reflection
PwC's Remote Work Survey finds that a goal of US executives is to make visits to the office an experience that enhances relationships and the company culture. Most executives (65%) believe the office is "very important" to increasing employee productivity, while over half also consider the office very important for enabling the company culture.
Workplaces should ensure that people feel they are reflected both individually and as a team in the space. EGD integrations encourage participation and allow people to have a meaningful impact on their space.
Use screens, walls, and shelves to communicate, work, and show personality. Ensure that the tone and style of messaging is appropriate and authentic. Most of all, make sure the office is an accurate reflection of the organization and the people who bring it to life.
Summary
Over a year into the pandemic, the majority of American workers (68%) say that having the ability to work both remotely and at the office is the ideal workplace model. How can organizations repurpose their physical space to be a productive, engaging cultural experience? Our response: make it a brand experience. The office is not disappearing, it's just evolving into something more meaningful for employees' lives. A place where both the individual and the collective can thrive.
Julie Maggos, SEGD, LEED AP
Senior Director of Experiential Design
Julie Maggos is a seasoned experiential design professional with a degree in graphic design. It was during her first job at an architectural firm that she discovered the world of "Environmental Design" and the rest is history. As Senior Director of Experiential Design at IA Interior Architects, Julie helps organizations convey their message, share their story, and engage their users within their spaces. She is responsible for defining their desired experience by planning and executing visual design solutions appropriate to context. Julie is passionate about mentoring and growing the next generation of designers and leaders within the experiential design field.