With the non-committal nature of the pop-up world and demand for individual control, mass customization is going mainstream.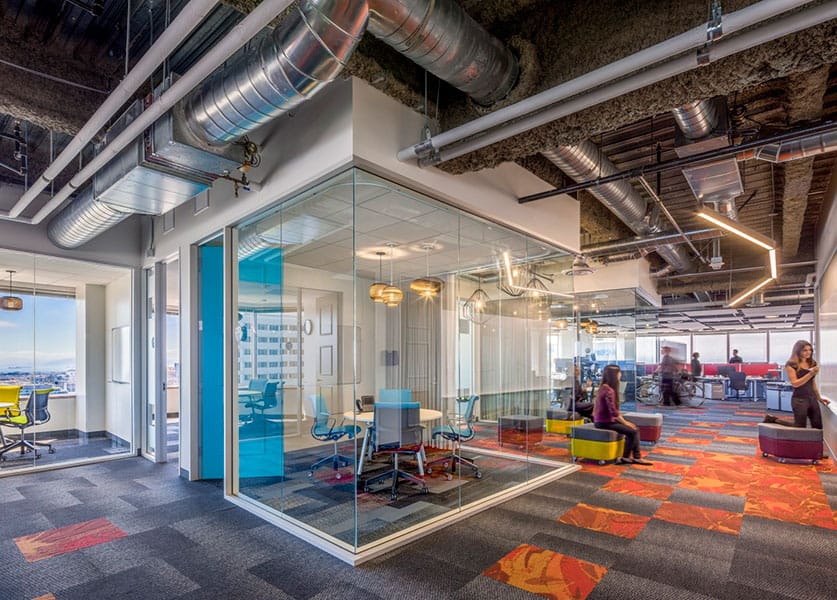 Staying abreast of meta trends – in other words, global drifts – across all disciplines of design and business is vital to designers and managers of the workplace.  One trend that continues to evolve is the nature of "pop-up," or the notion of generating instant buzz and surprising the public or a targeted group.  Pop-up environments are short-lived, quickly drawing massive crowds for fresh and unplanned experiences before they morph into something else.  Also known as "flash retailing," we have typically experienced this in the retail and food industries where a business opens a short-term space for sales.  Food trucks contribute to the flare of spontaneity and pop-up parks, from Philadelphia's Spruce Street Harbor Park to any the public takeover of vacant lots in Brussels, have also gained mass .
Pop-up retail has been referred to as the reinvention of the store, but it is worthy to look at how pop-up is reinventing the office. Co-working environments are a prime example of the pop-up office–the office itself is typically a permanent environment but the constantly rotating inhabitants alter the space daily.  These co-working settings have affected organizations' physical assets from a real estate portfolio perspective through the reduction or reallocation of their owned and leased footprints: From a social aspect, pop-up culture has reinforced customizable work environments, where employees can work from any number of locations throughout their office, with or without their team.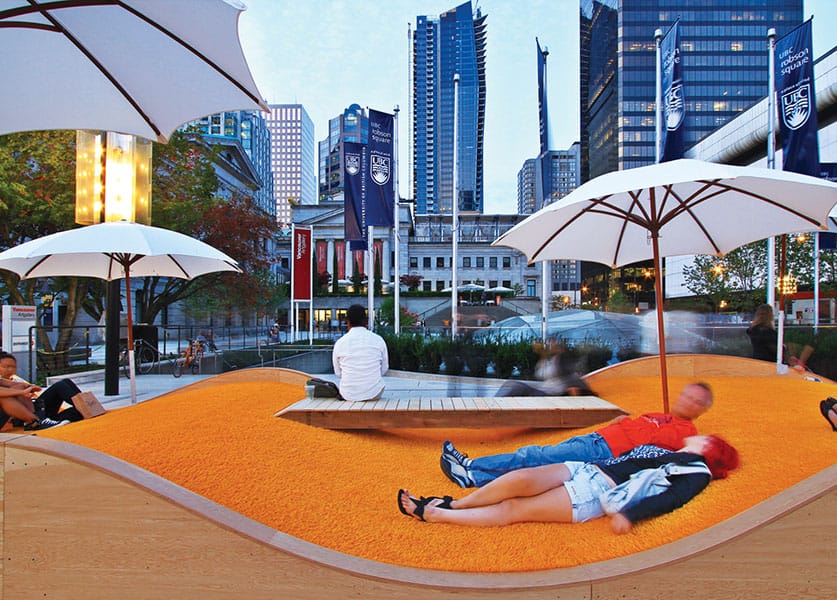 Workplace flexibility is a big driver for most organizations today in terms of their workplace strategy. Flexibility in the office allows for quick and impromptu tuning of the work environment to individual and team needs.  As demountable partitions, mobile furniture, modular work pods, touchdown spaces, adaptable building systems, and location-mapping technologies became mainstream, the office officially became "unstuck."  With customization and the proliferation of mobility, in essence the office has already been operating as a place of pop-up.
The nature of pop-up also exists in the workplace through processes, people, and work patterns.  For example, many companies have become relaxed as to when and where their employees work: The speed and fluidity of business takes us in many unplanned directions.  These new ways of working have fed into the oft random nature of when people are in the office and where they are in the office, creating a pop-up culture in virtually all corporate environments today.
Pop-up culture contributes to a sense of control for inhabitants of the workplace, facilitated by a number of new technologies. One piece of technology that is beginning to pop-up (pun intended) in the workplace is 3D printers. Also known as additive manufacturing, 3D printing is the process of making three dimensional objects from a digital file that drives programmed layering of two-dimensional material. This technology is allowing for rapid production of prototypes and useful objects to satisfy instant needs through highly efficient controls for one-off or mass produced outcomes.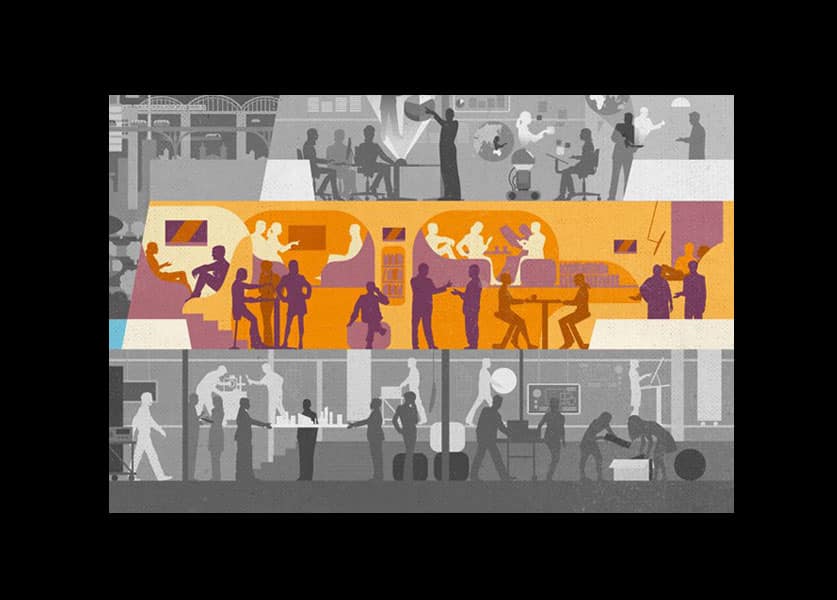 For managers of the workplace, pop-up is changing the way employees work, as well as the way that workplace is managed. As attraction and retention has become a major focus for organizations, the pop-up workplace will aid in retaining staff by keeping office environments fresh, tuned to individual needs, and rich in experience. For workplace designers, pop-up and 3D printing are changing what they design and how they design, as the office is increasingly tuned to individuality, control, and instant demand. Pop-up business concepts and recalibration coupled with technologies such as 3D printing will revolutionize how some industries work.  This means designers will need to understand the impacts to workplace processes, corporate brand reinvention, new collaboration dynamics, and even the types of furniture and spaces needed to accommodate 3D printers and the products they produce.
The dynamic between designers and their clients will inevitably change as well with the adoption of 3D printing technologies. Accelerating the design process through 3D printing with rapid prototypes and models will bring both transparency and improve communication to design projects.  The testing of design concepts earlier and faster will surely alter project management and relationships, but it will also stimulate innovation and shared work among design colleagues.  As greater efforts are directed toward measuring the impact of such rapid rates of change, as seen with the Lionesque Group, it will be interesting to see what the business value (ROI) of workplace pop-up provides.  What is the impact to office comradery and collaboration? Happiness and health? Staffing strategies?
With this new paradigm of pop-up and 3D printing satisfying the demand for immediacy, control, and delight, who knows what will pop-up next?