Large format printers that utilize metals, ceramics, and biomaterials will produce affordable, closed-loop furniture that can be updated with zero lead time.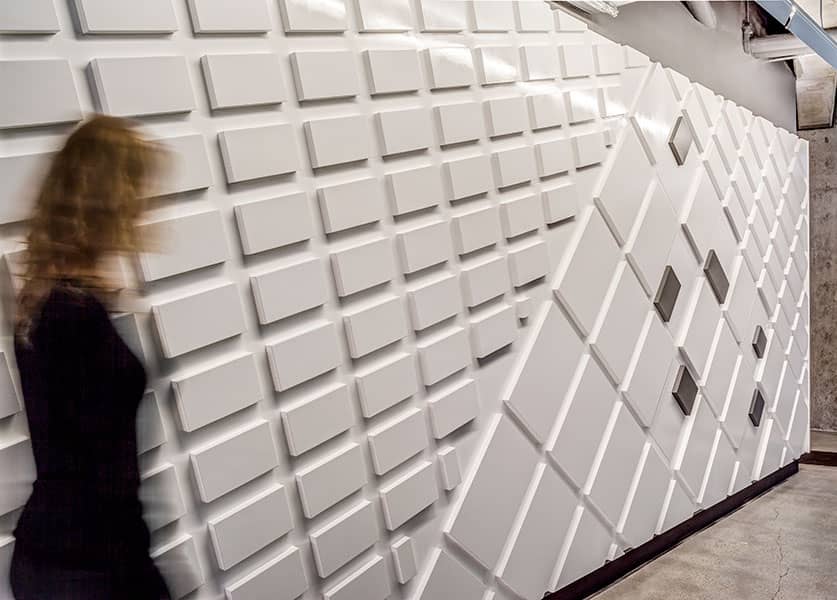 In our design process, we begin with a narrative: Great design always tells a story. In addition to the forms and spaces we create, the materials we choose help bring that story to life, so we always ask, "What does this material want to be and how does it tell a story?" Equally important are pragmatic considerations to material selection, including code compliance, eco-friendly certifications, installation details, and maintenance regimens. With all these boxes to check, the material selection process isn't always ideal. Even with a wide breadth of options available, it is often challenging to find that truly perfect fit. Sometimes, we have to compromise and manipulate our design story to suit the materials that are available.
When considering our options, it's clear that materials go through cycles of popularity. Resin panels and pressed glass products in every color, texture, and pattern imaginable have had a pretty long run. Reclaimed wood has found new life on many projects in recent years. And lately, we have seen more felt products in bright rainbow colors and custom patterns. The challenge is often marrying the material with the solution and finding something that suits all our demands, particularly for custom feature installations. We can't help but wonder if 3D printing is the solution to this challenge.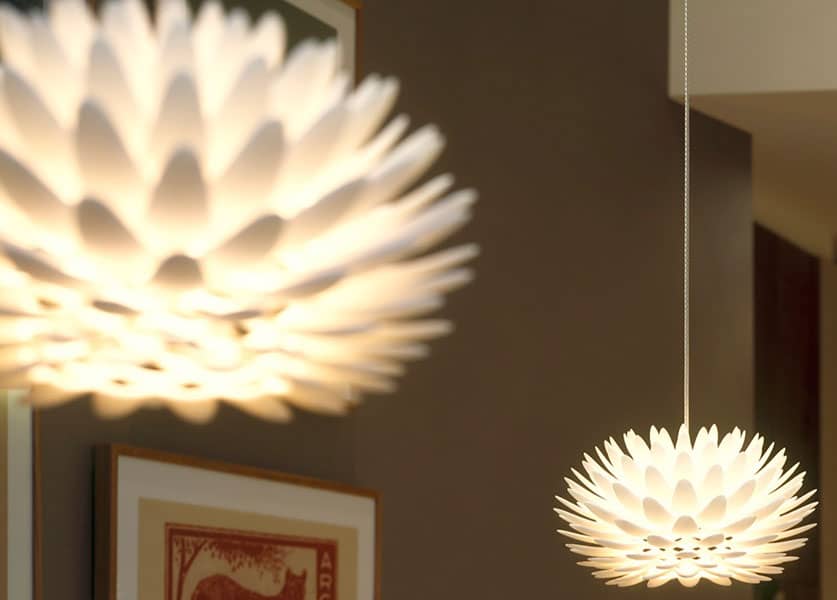 Large-format 3D printers now print objects from metal—aluminum, gold, stainless steel—ceramics, paper, and bio material, to name a few. They are capable of making an object with a diameter of up to 4 feet wide and 10 feet tall.  They can even print textiles. Can we expand on the idea of defining form through a technology that finally has the capability to adapt to materiality needs?
In our experience working with companies who grow and evolve faster than you can say globalization, we've learned that we need to provide quick and affordable solutions that can keep up with this dynamic reality. Even more advantageous, 3D printed products have a cradle-to-cradle process where a material or component can be disassembled and reprinted in a perfectly closed loop. For example, a custom room divider —an opportunity to make a statement —will be an affordable and eco-friendly solution. If in time that divider is no longer needed, the material can be repurposed to reprint a design solution to suit a new and different need.
Given the rapid rate of 3D printing innovation, we at IA know in the near future that our initial question will eventually be the right one. "How did the manufacturer intend that we use their material?" will not be the question. Which materials are trending will not matter. With 3D printing, we can control the look, scale, texture, form, and color. We will not compromise on the details or modify our design to suit the material. We will maintain our design story as the inspiration for creating the materials.
We will ask the question: What does this material want to be and how does it tell a story?