This year, IA was honored with numerous, prestigious design awards including Interior Design Magazine Best of Year Winner (Dropbox Dublin) and Honorees for Best of Year (Confidential Client and Harella House, IA's London Studio). IA was also a CoreNet Global Innovator's Award Finalist in the Sustainable Leadership category (Google). From Dublin to San Francisco, we were thrilled to partner with clients whose vision and culture we were able to translate into stunning, award-winning designs that redefined the workplace. We continue to be humbled by the many opportunities to stretch our creative limits. Here's a highlight reel:
Google 237 MPD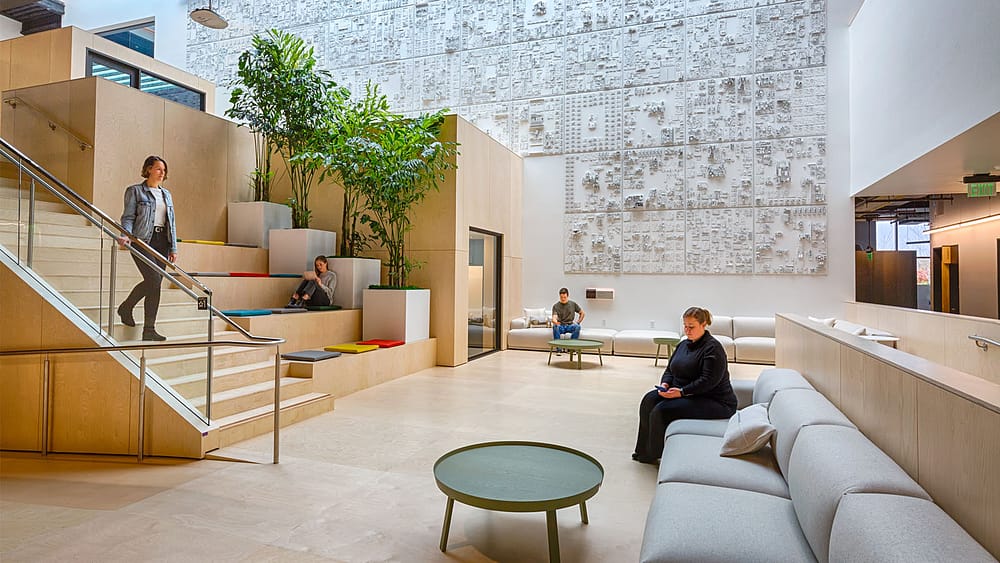 Google's Silicon Valley presence now includes a new building complex that had previously served as the R&D facility that launched the first supercomputer, the CDC 6600, in the early 1960s. Now fittingly repurposed to envision and invent the future through the prowess and spirit of technology, the new workplace is a symbiotic ecosystem uniting built environment, occupants, and nature—the first building of this type and a team effort by architect and design firms IA Interior Architects and Lundberg Design, working with a host of consultants, contractors, and creative minds at Google.
Awards
International Interior Design Association (IIDA), Northern California Chapter, Long View Award for Achievement in Sustainable Design
CoreNet Global, Global Innovator's Award, Sustainability Leadership Category Finalist 

Interior Design Magazine,

"Best of Year" Finalist, Shining Moment Category

San Francisco Design Week Awards
Dezeen Awards, Longlisted 
Dropbox Dublin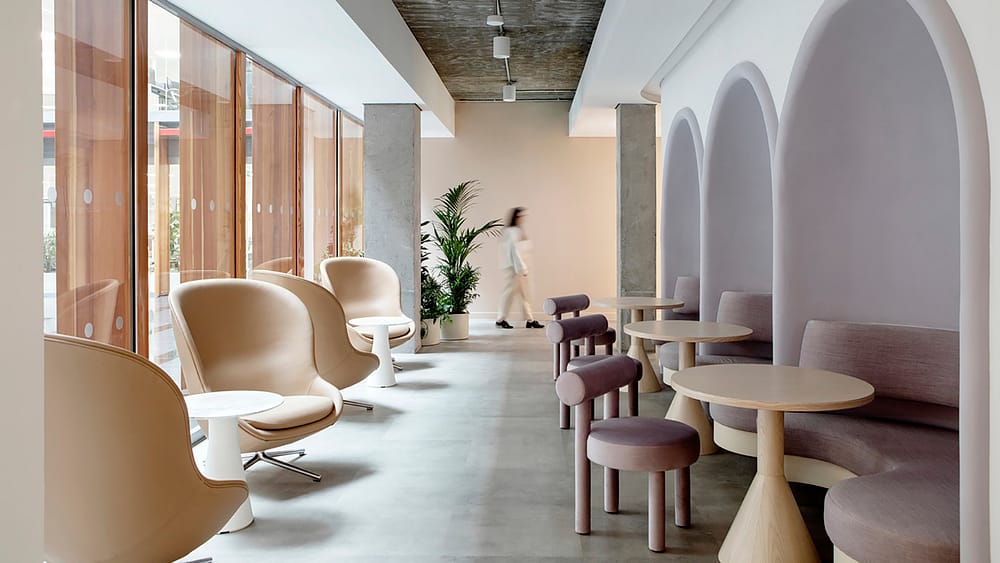 Dropbox's new Dublin space at One Park Place represents the company's shift to Virtual First; a move that means remote work is now the primary experience for its people. The strategy aims to leverage the best parts of both remote and in-person experiences with an emphasis on preserving in-person connections, flexibility, and work-life harmony. 
Awards
Interior Design Magazine

,

Best of Year Award

Winner

for Interiors

, Small Tech Office 

Fit Out Awards, Fit Out Project of the Year, Medium Office 
Irish Construction Industry Awards Finalist, Commercial Project of the Year 
Harella House
Working from home has proved alluring for many professionals during the past two years, despite an admitted longing for the comradery and synergy generated at the office. Combining the best of both worlds at a single location—the office, now better than ever at inspiring innovation and enabling those interpersonal experiences that can only happen face-to-face, yet offering the warmth, casual comfort, and ambiance of home –is the concept behind IA's new studio in London based on the premise that work is an activity not a place. 
Awards
Interior Design Magazine, Best of Year Award Honoree, Firm's Own Office: International

Mixology Awards Finalist
FX Awards, Shortlisted
Freddie Mac
For more than 50 years, Freddie Mac has helped realize the dream of home ownership in the United States. Over time, its core business has become increasingly digital, transforming it into a fintech company operating in the increasingly competitive Northern Virginia market. This led the client to reevaluate and redefine its firmwide workplace standards and employee engagement.
Awards
Mid-Atlantic Chapter of CoreNet Global 2022 Awards of Excellence, Best Workplace Solution – Technology & Innovation
Confidential Financial Client
During the early phase of the pandemic, this New York-based financial institution, anticipating the future, engaged IA to radically reimagine its standard executive-client/workplace-center as a hybrid-work environment to reduce desking, transition to free address, and blur the lines between client hospitality and employee social spaces.
Awards
Interior Design Magazine,

"Best of Year" Finalist

IIDA

,

North Pacific Chapter,

InAward

for "Best in Category Workplace Mid"