IA Design Director Scott Delano identifies the increasing relevance of genuine design expressions in workplace interiors.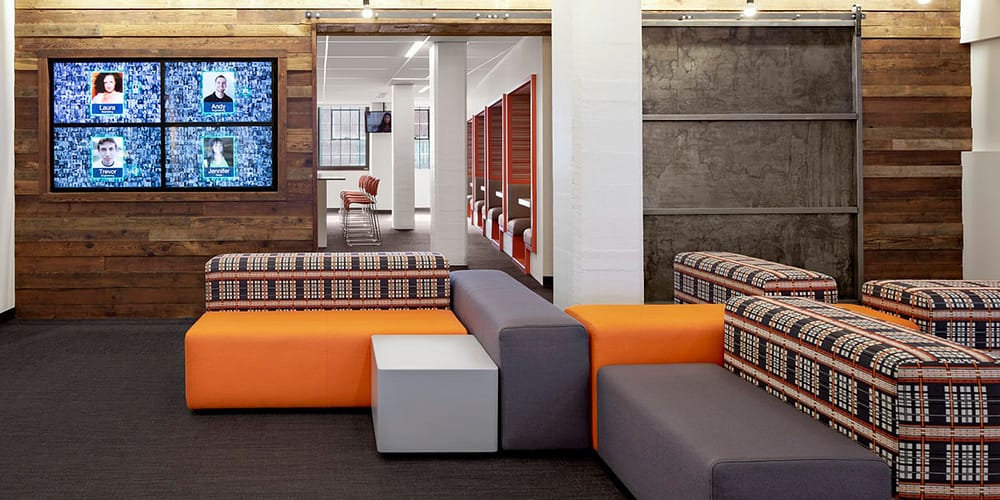 As the workplace expands to include anywhere and our work-related communications grow increasingly virtual, prominent design practices highlight a push toward a desire to feel the "realness" or authenticity of a place, an experience, and related interactions. There is an increase in requests from clients for a balance of digital- and analog –inflected spaces so that various types of work and different types of interactions can be supported.  This is especially true for clients who are pushing the boundaries of technology and reinventing the new normal in how we do business and engage in communications. The workplace has to provide a range of experiences for users in a way that supports both in-person and virtual meetings, so that the office environment is in concert with the ways that we actually work.
Materials that are familiar, even when used in unexpected ways, give us a greater sense of connection to the spaces that we inhabit. You can see authenticity firsthand in material selections that purport honesty and integrity—it is often easy to spot a material that has been engineered to appear aged when compared to the random wear-and-tear of rusted steel or chipped concrete. Stone, wood, and leather are frequently used in a way that suggests a previous life, or use. With the emergence of using reclaimed materials as surfacing elements, the design industry has embraced the battle scars of that previous life and the related inherent qualities. Some feature a roughness to them, a natural patina, or an intended dark value.  Found or adapted objects that are given new life are also in this vein.  These materials are frequently juxtaposed against other slick materials that serve to highlight their imperfections.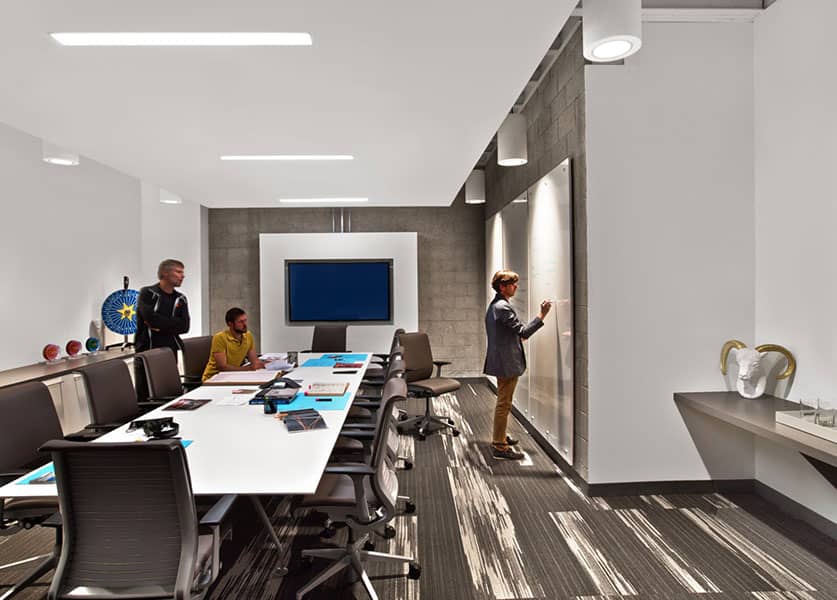 Workplace interior projects that balance patina, authenticity, and weathering with careful use of slick, man-made, and polished materials and spaces have been especially relevant.  These projects feel familiar and welcoming as a result of using authentic materials in their most honest expression. We can relate to them and see ourselves in those spaces because we identify with the plaid upholstery (I grew up with that chair!) or high-pile area rug (My grandmother had the same carpet in blue!).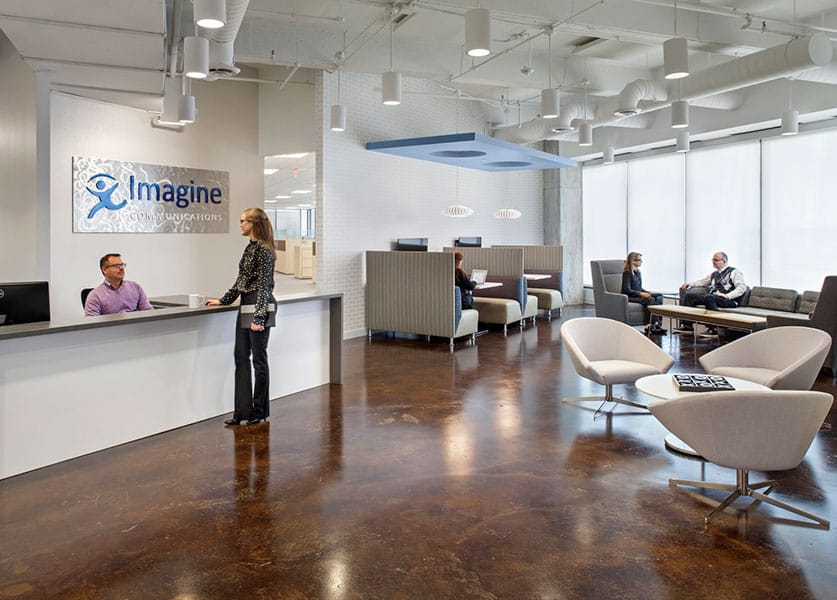 With an emphasis on this balance, the use of authentic materials will continue in 2015. My hope is that many of these reclaimed or repurposed materials that have been used in innovative ways will be utilized by designers to create spaces where the material use is more integrated into the setting, and in many cases more subtle.  Additionally, we'll see more workplace design that features materials that are not only balanced in the sense of luster or texture or natural versus man-made, but those that connect to clients in meaningful ways. Together, these will create an overall palette of deeply connected and meaningful material choices for a space that is at the same time both new and familiar—fresh but rooted in a sense of history.