Identifying environmental stressors and designing to mitigate those factors are key to long-term success.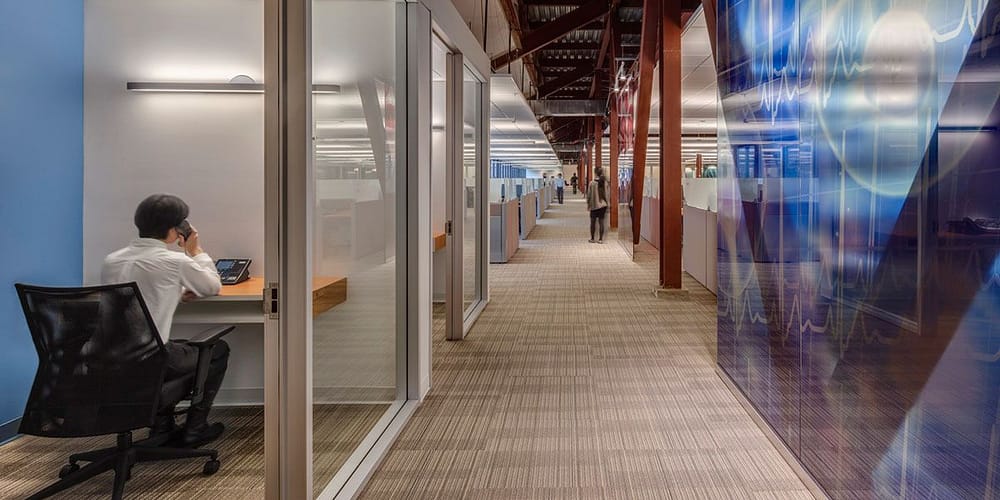 Wellness is gaining prominence in the workplace as clients increasingly look to well-designed architectural spaces to help attract and retain highly qualified and motivated employees. Designing for the mental and physical well-being of the end user translates into long-term success for our clients: The spaces we design must truly engage the people who live in them, and provide a healthy environment in which to perform their jobs. This is one example of how design makes the world a better place for us all.
Last year, Psychology Today published a guide to help identify sufferers and sources of stress, informed by a study from the American Psychological Association (APA). Surveying more than 2,000 adults across the country, the researchers broke participants into four different groups—Millennials, Gen Xers, Boomers, and Matures, or those over the age of 67—and weighted the study against factors such as age, gender, ethnicity, income, education, and region. The results? We are all stressed out.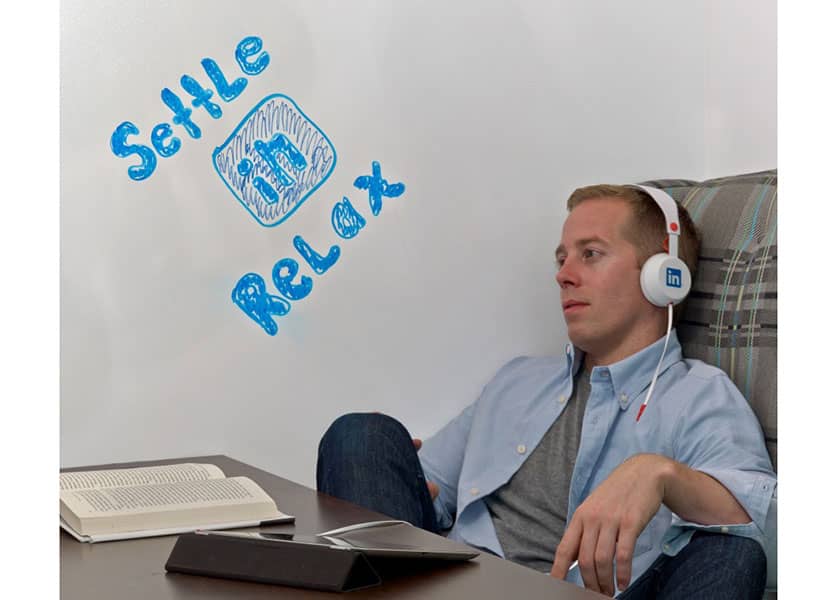 All age groups estimated their stress level was above a healthy ideal, but Matures less so, seeing on average their stress level being closer to a healthy ideal. The younger respondents were more likely to say they engage in unhealthy behaviors due to stress, and to express anger or irritability due to stress. Not sleeping due to perceived stress? Definitely the younger respondents. The Matures get their zzz's! Besides solid sleep, the self-management of stress is also better among the oldest group. Healthy lifestyle is more elusive for the younger groups, including eating, alcohol and smoking among their means of stress management, with religious service commitment being lower for younger respondents but shopping being higher. 19% [sic] of Millennials reported they have been diagnosed with depression and 12% with anxiety disorders, higher than the older participants, with Matures showing the lowest percentages. (Psychology Today)
How does this affect the workplace? The age groups who admit to the highest levels of stress populate a majority of the current workforce. And to make matters worse, the Number 2 cause of stress was work-related, as reported by 65 percent of the respondents.
To combat this, we are seeing increasing interest from our clients to address principles of mindfulness and stress mapping within our design services. It appears that employers are listening to employees who feel that their work is hampered in what are often boisterous, open office environments.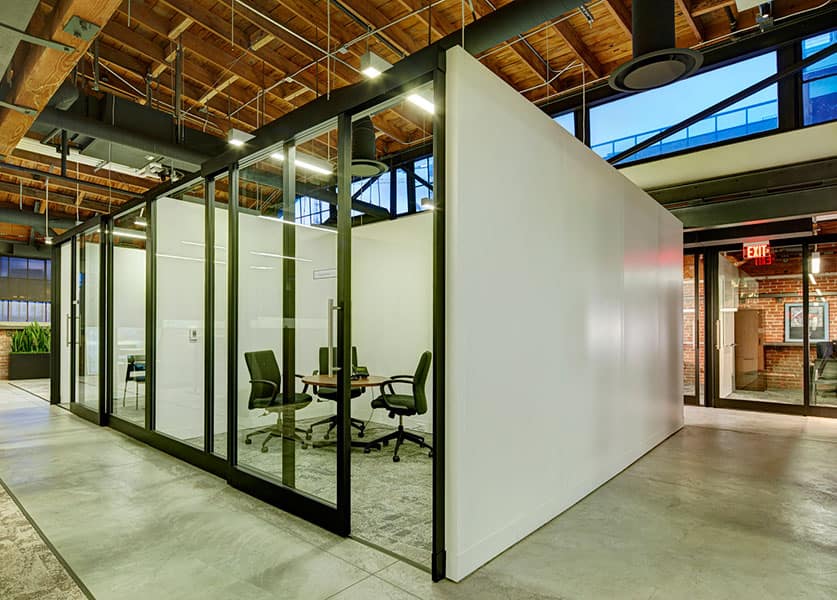 The trend is extending outside IA Interior Architects, as well. According to Joy Boese, founder and president of E3 Ergonomic Consultants, stress factor awareness is increasingly important to employers.
"Most of my clients are very interested in mindfulness consulting, stress mapping using body sensors, and overall ergonomic design, health and wellness programs that can mitigate risk, which can sometimes be funded by insurance companies," Boese told me recently. "Encouraging employees to be mindful of their own needs, and to recognize when they need to step away for a quiet moment to recharge, is also a critical component to surviving in the modern workplace."
If your current workplace doesn't provide areas for respite and recharging, take the time to step out for a walk or find a more serene public place to turn your focus inward. Taking 10 or 15 minutes for something like mindfulness based stress reduction could not only contribute to inner calm, but also increase brain capacity for memory and compassion.