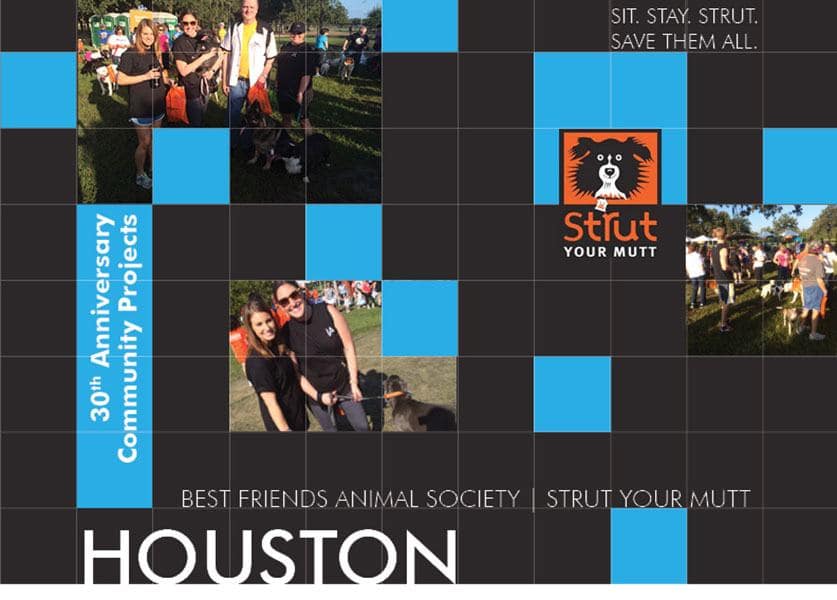 Earlier this year it was estimated that in Houston, as many as 1.2 million homeless pets are in need of shelter. Local animal rescues have launched control and vaccination programs and the annual Strut your Mutt fundraising event has raised critical operating funds to support local animal rescue groups and shelters. The money, raised via a proprietary online platform, is directed toward lifesaving adoption and spay/neuter programs in order to save thousands of dogs and cats around the country.
"Our team is passionate about giving back and also about our four-legged companions, so this charity was a natural selection for us," says Russell Manthy, managing director at IA Interior Architects in Houston. "Most of us in the office have, or have had dogs in the past, so it was a great cause we could all get behind."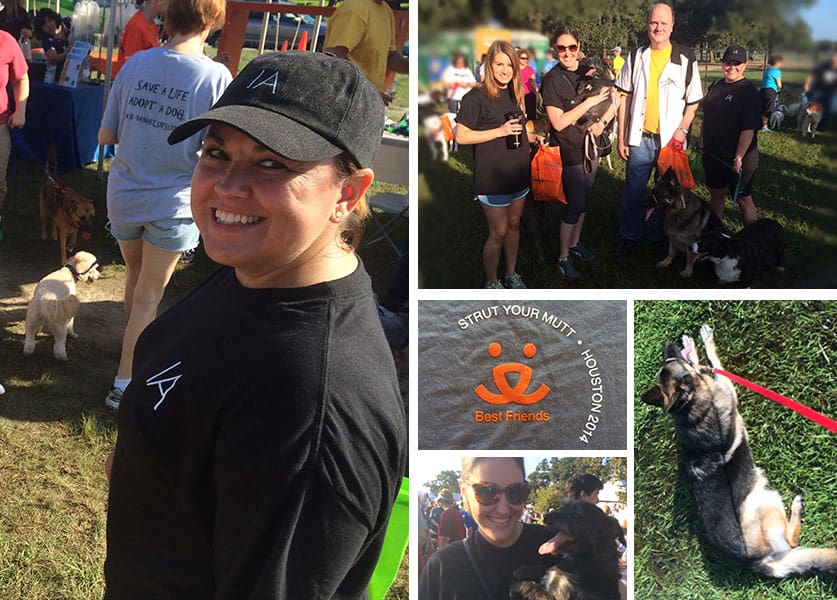 The IA team reported to the event at TC Jester Park with their own pets that included an eight-year-old Weimaraner, a five-year-old terrier mix rescue, an 11-year-old German Shepard, and a seven-year-old Cardigan Welsh Corgi. After walking the park's designated track, pets and participants could enjoy animal-centric fairgrounds that included a "Kiss Your Pooch" photo booth; "Pamper Your Pooch" pawdicures tent; and several raffles. Adoption agencies were also on site for attendees interested in starting, or growing, their furry brood.
"As designers, we understand the power of the built environment and why not create a healthier, less stressful environment for pets, in addition to a place that is more comfortable for visitors coming to adopt," says Landrie Tribble, a designer at IA in Houston, of the Strutt Your Mutt event. "There is a need for design services like ours to support shelters and make them a more desirable place that enhances the animal adoption experience and increase numbers."
The event was also a financial success: The Houston event exceeded its fundraising goal by more than $25,000.