More...
By Gary Bouthillette, AIA, NCARB, LC | Senior Director of Lighting Design
Lighting Diversity for User Diversity is More Important Than Ever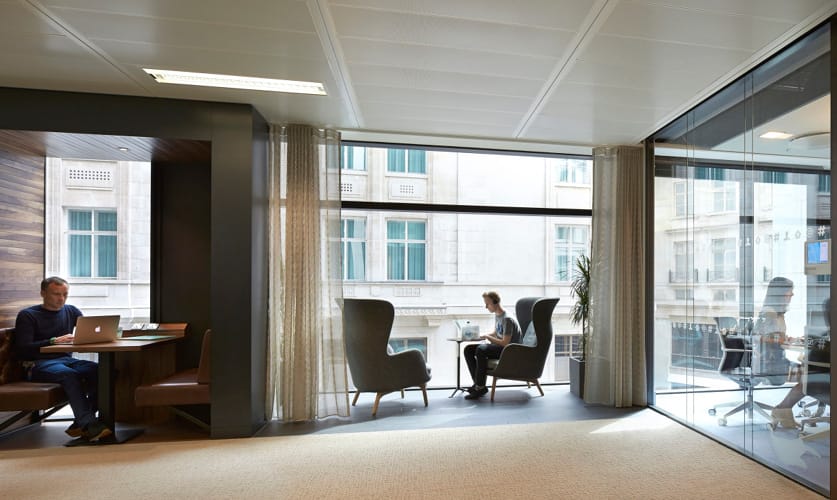 There's an old saying that lighting design is as much about designing with shadow as it is about designing with light, but that doesn't apply to the workplace because the work environment needs to be evenly lit, right? Wrong. What the saying refers to is one of the most important roles of architectural lighting: the need to add variation and visual contrast within the built environment. Does that imply that workplace lighting can also meet the visual needs/preferences of today's diverse workforce and provide individual comfort zones? Two current trends suggest that it does: employers' increasing sensitivity to the requirements of a diverse population of workers and open seating office environments that eschew permanently assigned seats.
In the spaces where we work, different lighting preferences are driven by several factors, among them the type of work we do, neurodevelopmental factors, and age. I have yet to meet a programmer who doesn't prefer working in low-light conditions (the more cave-like the better), although workers who still handle paperwork mostly prefer higher light levels. And those on the autism spectrum can be especially hypersensitive to glare; environments with too much direct sunlight or "sparkly" decorative lighting can have a negative impact.
It is widely known that as we grow older we need more light to perform the same visual tasks as our younger counterparts (a 65-year-old can require as much as four times more task illuminance than a 24-year-old). We gravitate towards areas with increased light levels as we age.  Also, age-related eye disorders, for instance cataracts, can cause increased sensitivity to glare.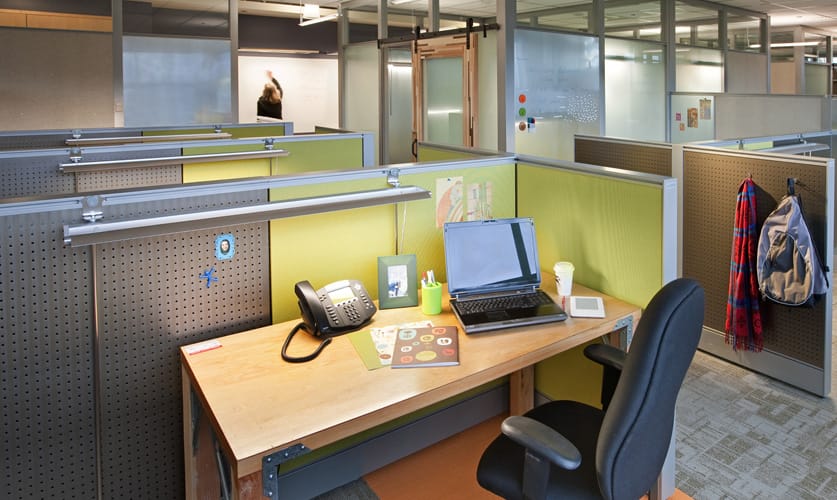 Addressing the variety of visual needs can be tricky, but open seating, which continues to be a preferred scenario, offers a range of solutions. With open seating users can choose their preferred work environment, and we design lighting conditions for choice. Many occupants will gravitate towards the daylight at the perimeter of the floor; lighting in those zones can be designed to reinforce and mimic the brighter but diffuse qualities of natural light. This population may also benefit from lighting that changes color temperature throughout the day to better support circadian rhythms.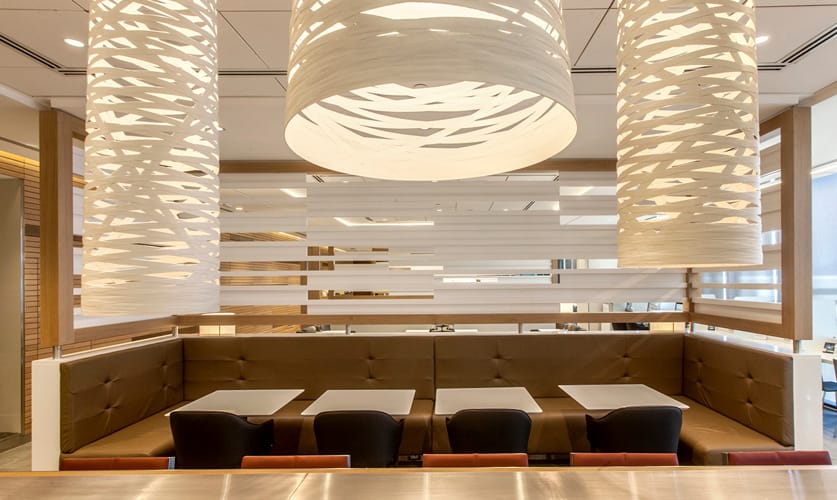 Seating closer to the building core and further from windows needn't be a liability; some users prefer or even need an environment with lower ambient light levels and the steady reliability of artificial lighting. Alternatively, casual workspaces—lounges and cafes —can offer focused lighting at tables and more subtle lighting in soft seating areas.
Then there's task lighting, one of the oldest electric lighting fixtures ever made, designed to put light exactly where you want it to read, draw, calculate, etc. Having a light source at your personal command remains one of the simplest ways to empower users to create the perfectly lit environment. Must-have features for task lighting are dimming control and articulation to focus the light where you need it.
Going forward, we anticipate designing intuitive environments that know your lighting preferences and set them automatically.
Gary Bouthillette, AIA, NCARB, LC
Senior Director of Lighting Design
Senior Director of Lighting Design Gary Bouthillette has over 20 years of experience as an architect providing design and lighting solutions for major organizations and Fortune 500 companies spanning an extensive range of industries, including technology, finance, entertainment, law, education, and energy, to name a few. He is a member of the AIA, lighting certified by the National Council on Qualifications for Lighting Professionals, and a member of the Illuminating Engineering Society of North America. Although he works nation-wide, Gary is based in IA's Los Angeles office.
Like What You See?
Learn more about IA's approach to lighting design. Click below to read "Expertly Designed Lighting: Essential to Successful Interiors."
IA is shedding light on the importance of diversity in lighting design.