An interactive ceiling prototype design brings movement and occupant engagement to interior environments.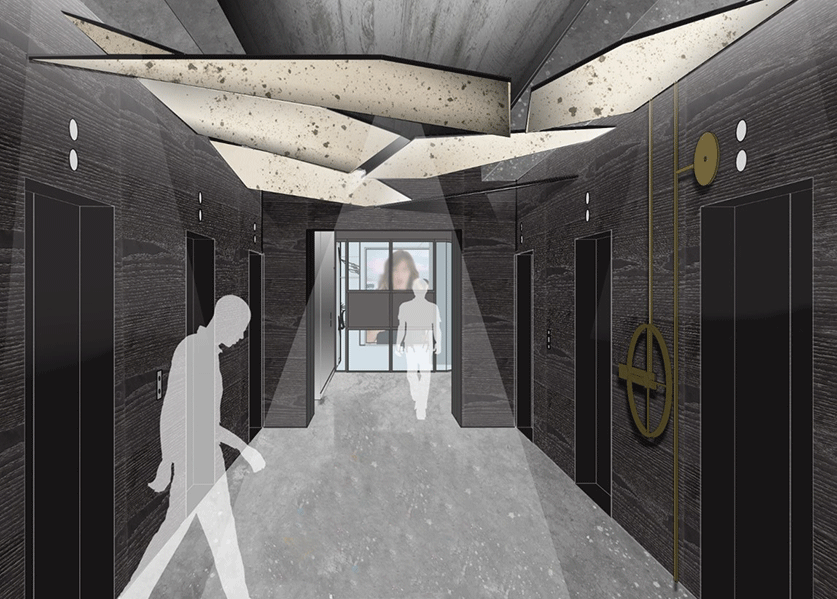 Maker culture has gained a foothold in business parlance, especially for some in the technology world, where innovation is the spark for the engine that will run the future of business for the long term. Some companies identify with the qualities of maker culture—learning by doing; entrepreneurial boldness and risk-taking; openness and sharing; building communities; creativity and thinking outside the box; passion for the work. These organizations favor environments that incorporate some of these concepts.
With a nod towards this design philosophy, IA designed a cutting-edge ceiling prototype to create a nest-type habitat constructed of wood pieces, inspired by maker culture.  Shown here in an elevator lobby, the ceiling resembles parts of a bird, mechanically operated by a series of gears.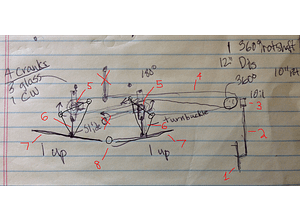 The design concept was derived from the simplicity of a wire-constructed toy with wings that flap at the pull of a finger.  From that basic engineering, the design evolved into a seemingly complex element introducing movement with the simple mechanism of straight rods, in a juxtaposition of both low- and high-tech themes.
A gear system that controls the different elements is expressed outwardly on the lobby walls, of which there are four gears.  A hand-cranked wheel on the wall turns a central spine, a steel rod with two gears, which pivots a wing.  Two gears operate each steel-framed wing, which is five to eight feet in width and composed of custom antique glass.  The alternate shifting of each wing introduces movement and a sense of migration across the lobby.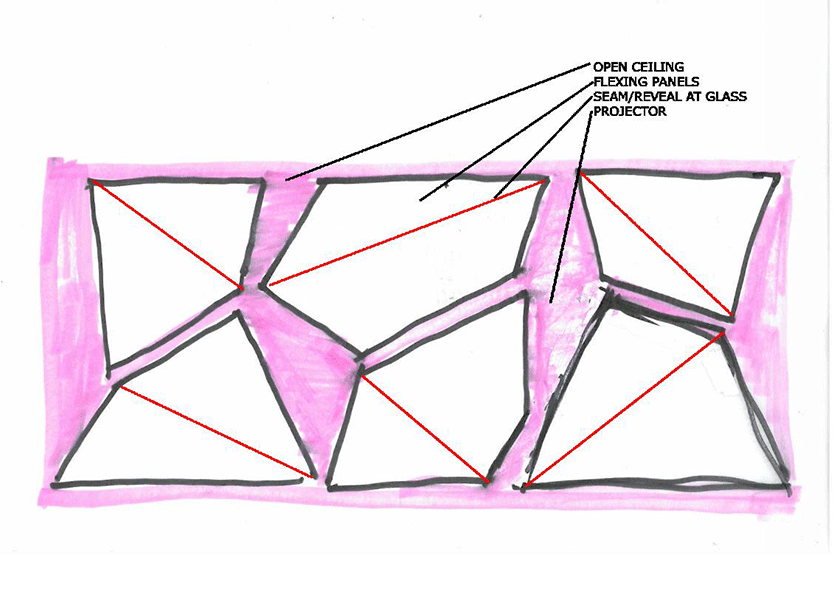 This particular design not only provides a basic function, but also an experience uniquely its own for the user. Makers—even curious visitors—can affect their workplace environments any way they choose: The feature, though installed permanently, can be configured into multiple transitional configurations, directly reflecting the technological current moving toward impermanence. It also engages employees to personalize their environment for more interactivity between one another and encourages a sense of ownership.