Wellness enthusiast and advocate for mindfulness meditation in corporate settings, Diane Rogers, AIA, is one of the first design professionals to be accredited under the newly established WELL AP designation.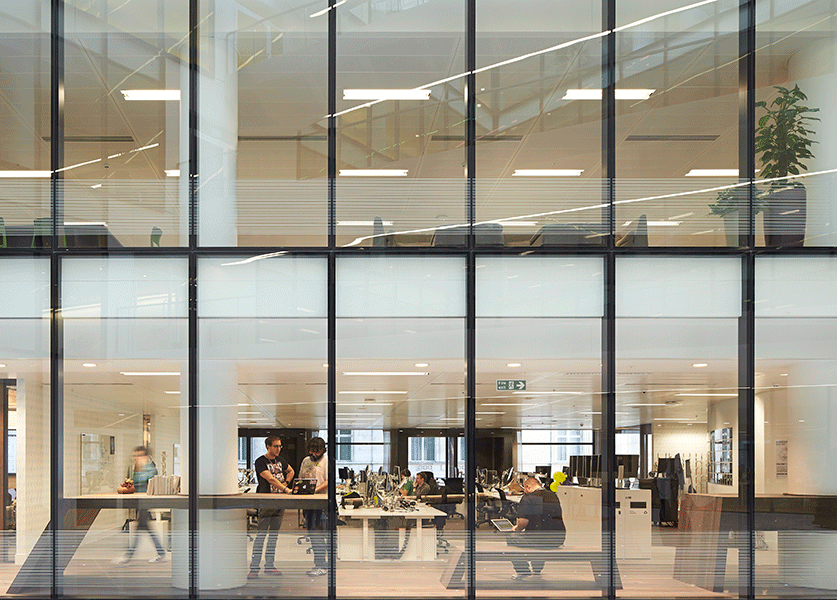 In February, I attended the first WELL Building Certification Program at the Cleveland Clinic Wellness Institute in Cleveland, Ohio and am proud to be one of the first provisional WELL Building accredited professionals in the US. It was hosted by the US Green Building Council (USGBC) but this was nothing like LEED training. Instead of texts and manuals, learning was on-site and hands-on. And the two full days of sessions were administered not only by building professionals but by highly regarded medical professionals. I've considered myself an environmentalist for much of my career but LEED never broached these topics the way WELL certification does.
After two days of program overviews were outlined by representatives from the International WELL Building Institute and the International Living Future Institute, the program launched with 30-minute sessions from medical specialists in fields that are directly related  to the seven areas of WELL Building. These sessions corresponded to technical building presentations from Jason F McLennan, CEO of the International Living Futures Institute, and Kathleen Smith, principal of Ecosmith Architecture & Consulting.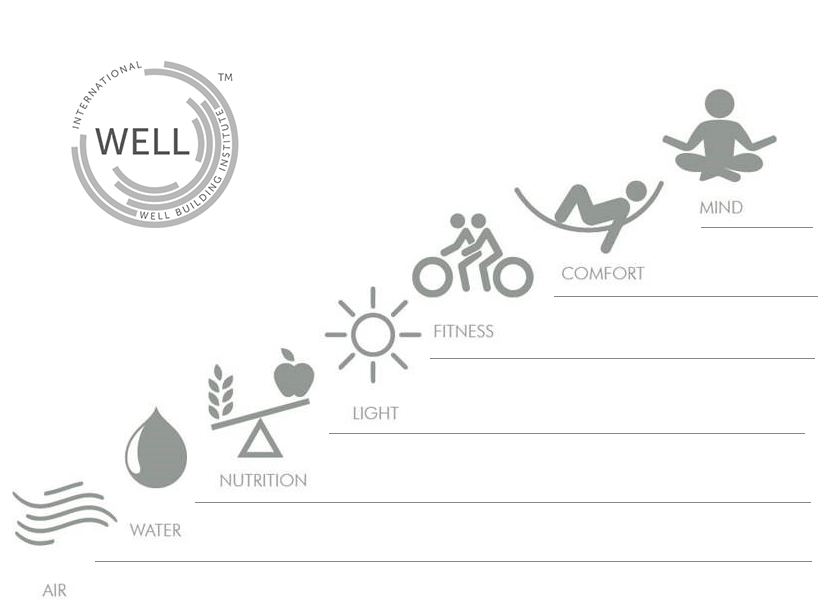 The WELL Building Standard encompasses seven basic concepts in a model similar to Maslow's Hierarchy of Needs, but with additional tiers of focus. For certification, interior environments must address Air, Water, Nourishment, Light, Fitness, Comfort, and Mind. The base level focuses on Air, reinforcing the importance of healthy indoor air quality, as we spend close to 90 percent of our time indoors. To that end, we heard from immunologist David Lang, MD, department chair of Allergy and Clinical Immunology at Cleveland Clinic, who discussed the presence of materials in the air to which we are increasingly sensitive: Allergens, pet dander, and dust mites are among the main ones.
Moving up the pyramid we heard from Stephen Gordon, MD, chairman of the Infectious Disease Department on the necessity of hydration for the human body (Water); and Kristin Kirkpatrick, MS, RD, LD, manager of wellness nutrition services on dietary implications that designers can pass on to clients (Nourishment). For Light, we heard from Michelle Drerup, PsyD, who leads Cleveland Clinic's Sleep Disorders Center on the role light plays on circadian rhythms. Fitness—currently a major focus in corporate design—was covered by cardiovascular expert Gordon Blackburn, Ph.D. He dug into the science of why keeping our bodies active during the work day is crucial not just for waistlines but health on a cellular level.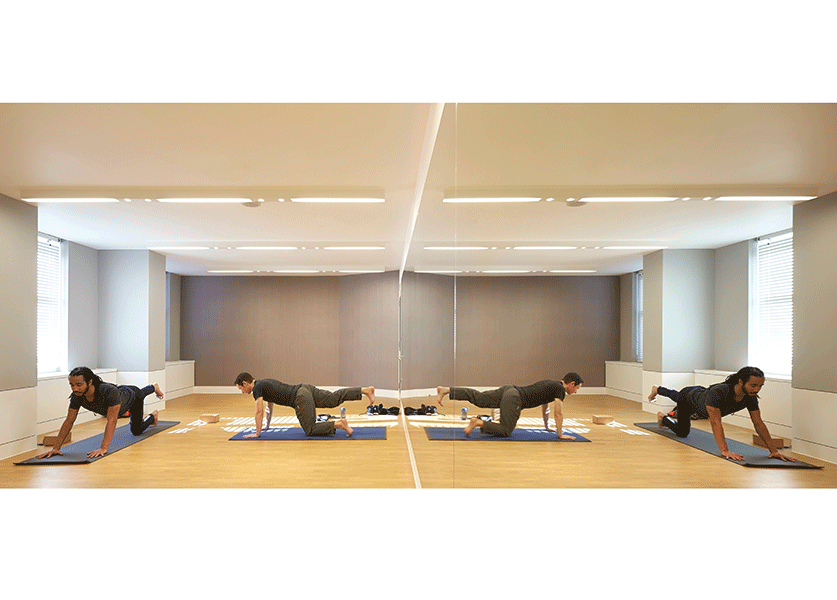 Addressing Comfort was anesthesiologist Andrea Kurz, MD, who discussed the way humans perceive temperature changes. According to Dr. Kurz, all humans share the same internal temperature, but our skin has an acute sense of changes down to .03 degrees; when it comes to room temperature you literally cannot please everyone. For the final piece of the triangle, Mind, we heard from Roxanne Sukol, MD, of the Clinic's Preventative Medicine practice. As an advocate of mindfulness meditation, I found myself agreeing with many of her points regarding holistic health management.
One of the most interesting parts of this training was the energy of the attendees. We were all very excited to be there and many others, like me, connected viscerally to these environmental concepts in a way green building never provided. While similar to LEED in spirit, WELL Building has a different approach, a broad and rapidly evolving set of data, and impacts the quality of our environmental experience in a very personal way. I believe we are headed in the right direction, and that soon we will see human-centered design at its best.