IA participated in Interior Design magazine's inaugural event that considers the future of the industry.
On November 13, IA was part of the Interior Design Future: Tech + Design event that launched at San Francisco's Terra Gallery. The day's session—which brought together thought leaders from the architecture and design, technology, and real estate industries—featured a series of panel discussions and small-group exercises to generate various solutions to a looming challenge: How does technology and design intersect most favorably in real life, and in real estate?
"Our particular belief is that 'tech' and 'design' will be the two words driving the future of real estate and human productivity," Mark Strauss, publisher of Interior Design, states in his opening plenary. "Technology and its integration into space is defining us, and it's now part of the human process of communication and organization."
Five sessions around how the integration of technology is changing design, real estate, work practices, and talent retention were capped off with a panel discussion around "What Design and Tech Can Teach Each Other." The panel featured Arnold Levin, managing director of workplace strategies, IA Interior Architects; Becky Locke-Laden, workplace innovation & programs development manager, Symantec; and Collin Burry, principal, Gensler; and was moderated by Interior Design's Strauss. An excerpt of the discussion follows.
MS: Becky, you're with a large tech company and you've done a lot of projects around the world. As you begin to talk to a design firm, have you had a hard time communicating and if not, is there a tech disconnect to the design process?
BLL: Something we hear is around the term of UI experience, or user design, and I think with tech companies those can mean two different things. How we might use that in the design industry, we need to be careful about that and explain what we're really after. We should not assume those terms mean the same things.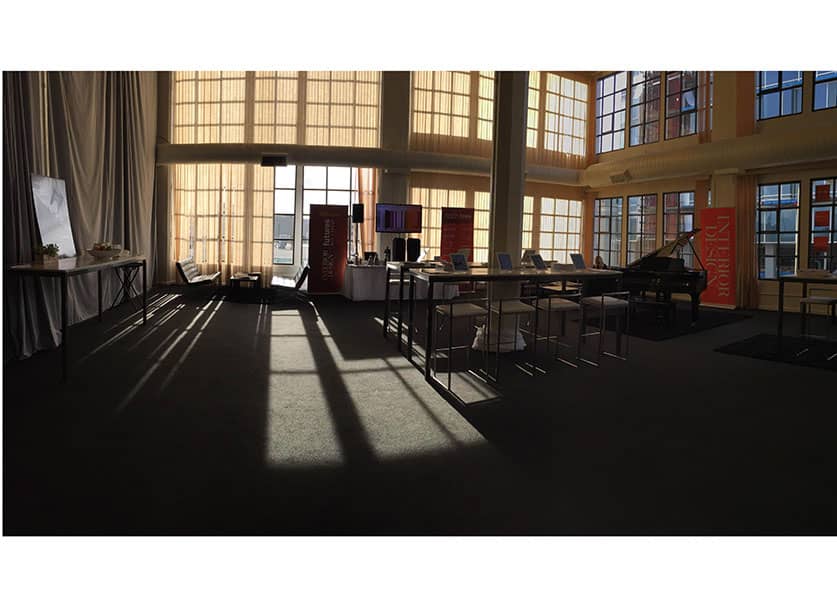 MS: Let's talk about designing a project for a tech client. We have an image of the tech client space's being… fun. We see Google as fun, playful, and energized. Is that perception really true?
CB: I think it depends on the client. There are those who do hardware, software, a lot of startups are selling a service in the medium of technology. People doing hard product development see a lot of what's happening with those visual expectation as frivolous.
MS: For focus and concentration in terms of playfulness, there's a lot of computer science engineers who need it to be really quiet and focused. So for firms being asked to design a fun space for focus is a bit of a disconnect. How do you work through that?
AL: I think this issue that we uncover with tech clients revolves around falling into a trap of classifying workspaces by work types. For example, if you're a product manager, you sit here, and you get this workspace. If you're a product developer, you need more concentration and privacy, so you work here. I think what we're missing is within those work types, people have different work styles and as designers and strategists we're not necessarily coming to terms with and recognizing that within those work types there are individual work styles. What we should be looking at more is understanding that people have unique work styles, and understanding that these come from differences in learning styles. This is based on research I've done with my daughter who has dyslexia, and what I learned from watching her grow is that students with learning disabilities and learning differences have really come to terms with their process and advocate for themselves and tell their teachers, "This is how I work."
One in five people have learning differences, be it ADD, dyslexia or something else, and that's a large number of people. When you get into the workplace, if you group all engineers together, we need to be asking about work styles. As a profession, we can fail to ask these questions when developing a workplace strategy.
MS: That feels very granular. Are we able to really do that?
AL: I think we have to. We're not fully acknowledging that people have very different ways of approaching their work, but we're starting to. It brings this back what we said earlier today: It's about creating spaces that enable people to have more choice.
Watch a video of the event to learn more.
Photos by Emily Hooper/IA Interior Architects.