The design veteran has joined IA to lead the firm's success and growth in the South Florida and Latin America markets.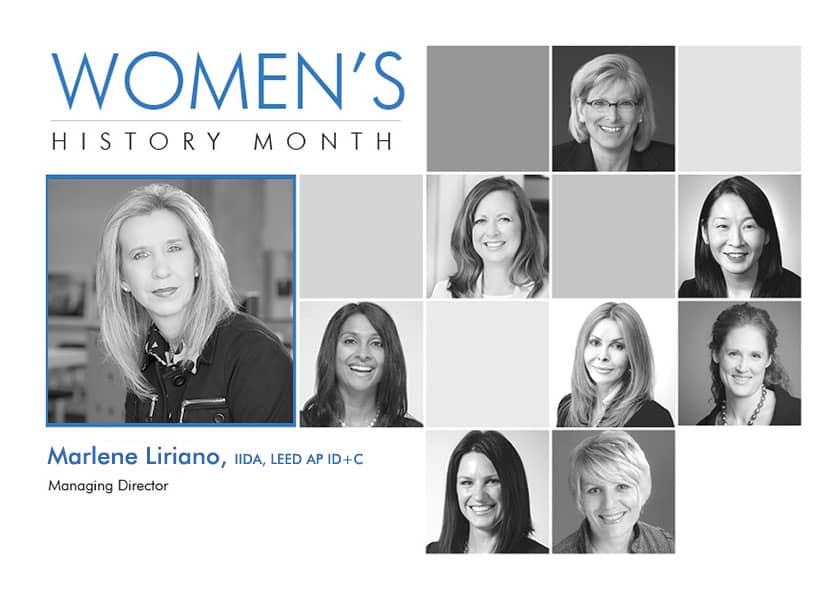 In honor of Women's History Month, IA is highlighting female leadership within the firm. Where the conversation around women in architecture has recently bubbled to the surface—AIA's posthumous Gold Medal award to Julia Morgan in 2014, and the proliferation of advocacy organizations like The Missing 32% and the Beverly Willis Architecture Foundation, for example—IA Interior Architects demonstrates a position unique in the practice of architecture. Approximately half of IA's offices are managed and operated by female architects and designers. In Miami, IA has opened a new office under the leadership of Marlene Liriano, IIDA, LEED AP ID+C.  
I didn't have any family members who were architects or designers but as a teenager I knew I wanted to be an interior designer; I just didn't know what it was called. I used to sketch a lot and in junior high school my mother signed me up for a rendering class. That's when I started to understand what it was and knew that I wanted to affect how people felt when they were in interior spaces.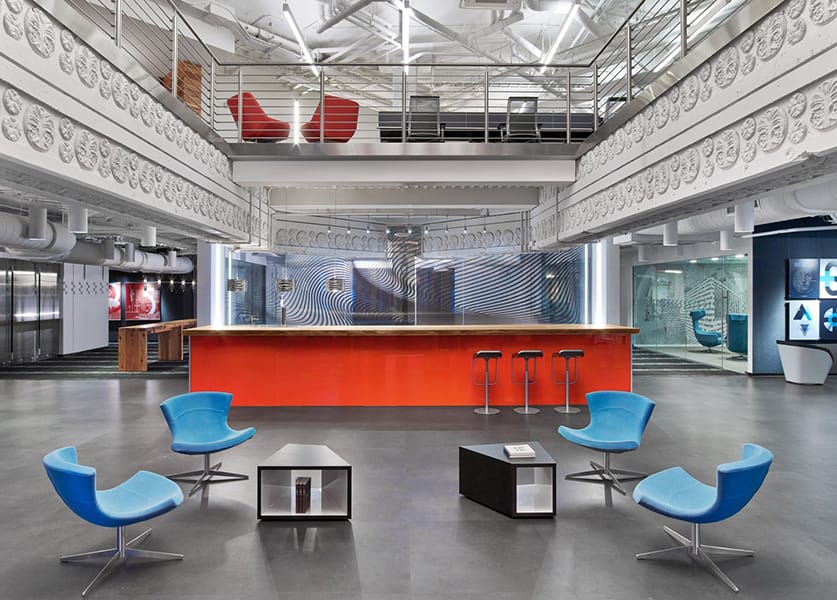 I was born and raised in Miami—my parents were Cuban—and I'm extremely proud of my Latin heritage. In Latin culture, sometimes, there's an assumption that women aren't capable of handling leadership positions. However, I find this assumption is really just a case of perception: Once project teams start working together, gender has no bearing on ability, and a relationship of respect starts to develop. This assumption doesn't happen every time, but can occasionally.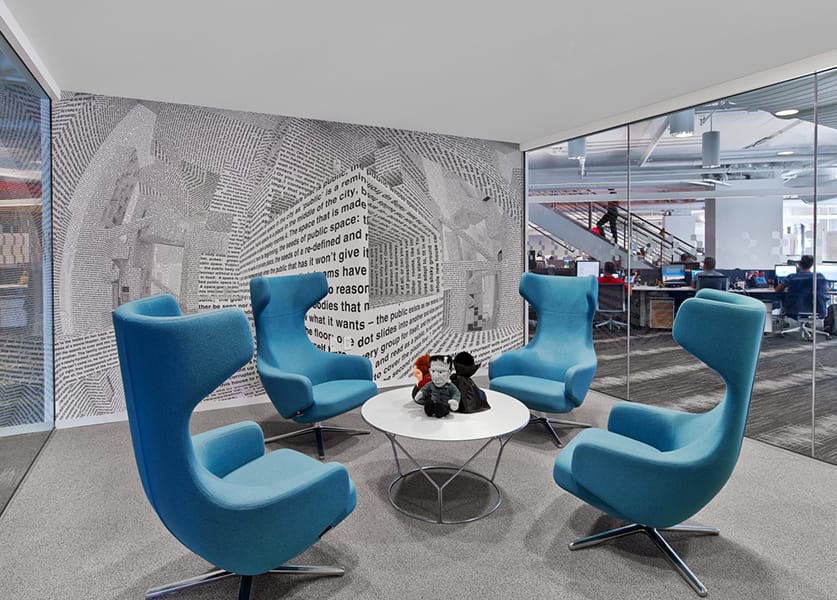 There's this idea that men come become architects and women become interior designers, but I think people make choices based on where their passions lay. You find very talented women who are architects, and men who are interior designers. Traditional roles don't always define those who find their own way. I find that instances of inequality are almost like an automatic reaction. "I'm a woman; I should be an interior designer," or "I'm a man; I should be an architect." I think it's all about choice and what you really want to do.
You have to find the right balance for you, and what constitutes a job well done as a professional and a parent. When my kids were young, my parents and husband were very supportive of my career. I was working long hours, not to prove myself as a woman to the industry, but to keep up. That's just the way of this profession. There were times when I missed school events for my children, and I felt guilty, but I had that support from my parents where my kids always had somebody. There is an emotional balance that everyone has to find.
Being a woman in a male-dominated field can be an advantage. A lot of the time, men want a different perspective on an issue or a problem. When that doesn't work within the overall dynamic, I have found something interesting: My screen saver. My husband and I are classic car lovers, and I have a restored Chevrolet as the background on my computer that goes to all my meetings. You have no idea how many times that has broken barriers between genders! I can speak to a male-dominated area of interest, and it can tear down the walls that people put up automatically. It's interesting how visual impact can break the ice and all of a sudden it's not about gender. It's just professionals at the table.
The perception of women in leadership roles has changed dramatically over the course of my career. I've been in leadership roles for over 30 years, leading both genders, and I find that there's no gender issue as long as you earn your team's respect by respecting them equally. That is how we put together a highly successful team, and that's what we need as leaders. Leaders are nothing without their teams.
In all my years of leadership, it's been important to express not "I" but "we." We put this together. We finished this project. When that kind of language reinforces the power of collaboration, teamwork percolates through the studio. I tell my team here—George, Gisselle, Adam, and Denise—I can't do what I do without them.
If any individual—male or female—feels passionately about architecture, research the field, visit firms, and if you have an opportunity to intern with them, consider it, so you can gauge day-to-day opportunities and challenges. You may assume the profession is one thing from television or a website, but once you're there and in the middle of the work, the daily ups-and-downs of the profession are there. We face challenges on a daily basis but there are so many rewarding moments when those challenges are overshadowed. I'm still passionate after 32 years. I wake up every morning and I'm still excited to work. And that's how you should feel. Architecture has long hours and sometimes you work with difficult teams, but when clients thank you for changing the way they work, affecting the mindset of their teams; those are the days that make it all worth it.
At this moment, my commitment to IIDA is especially rewarding. I'm finishing my term as president-elect of IIDA, and starting the new president role this June.  Because I do feel passionately about the profession, I want to push it forward, even if it's only a step or two, and I want to do it while I still have time and energy to do so.
Marlene Liriano holds a Bachelors of Science in Interior Design from Florida International University. Over the course of her career, she has led design projects for American Airlines, Perry Ellis International, and HBO. If she wasn't leading a design team, she'd probably be restoring classic cars in her own custom shop.