In addition to their architectural function, walls provide an opportunity for interaction and creativity.
Walls play many roles. They can create space or act as barriers, reveal or obscure, provide surfaces for interaction from gaming to brainstorming, tell a story, kindle inspiration, and, of course, speak to biophilia. We take a look at a few of the walls IA has created for clients.
As sculptural elements, these walls define space and offer pockets for privacy.
Intentionally tentative, walls at the ServiceMaster Innovation Center capture the start-up vibe and are geared for change.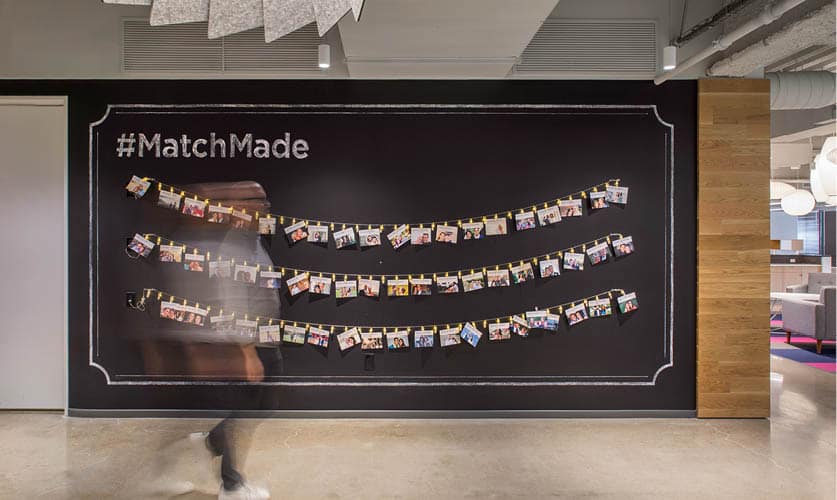 Matches made are celebrated and updated on this wall with photos staff clip to a clothesline.
Inviting play, staff are challenged to fill in the blanks using magnetic letters.
Easily rearranged to keep it fresh, product displays,  juxtaposed with textured backlit glass panes that slowly change from blue to black (suggesting the movement of water – a central focus of many Whirlpool products), are combined with panels of bamboo and live moss to reference sustainability.
More...
---
IA is a global firm of architects, designers, strategists, and specialists .We focus exclusively on environments through the lens of interior architecture—a radical idea in 1984, when IA was founded. We are highly connected agents of change, committed to creativity, innovation, growth, and community.
---
Is there more to a wall than meets the eyes? Sometimes, yes.